Penne Rigate Recipes
Za'atar Spiced Chicken and Pasta Salad
Course

Pasta Salad

Servings

Makes 6 Servings

Prep Time

15 minutes

Cooking Time

20 minutes

Total Time

35 minutes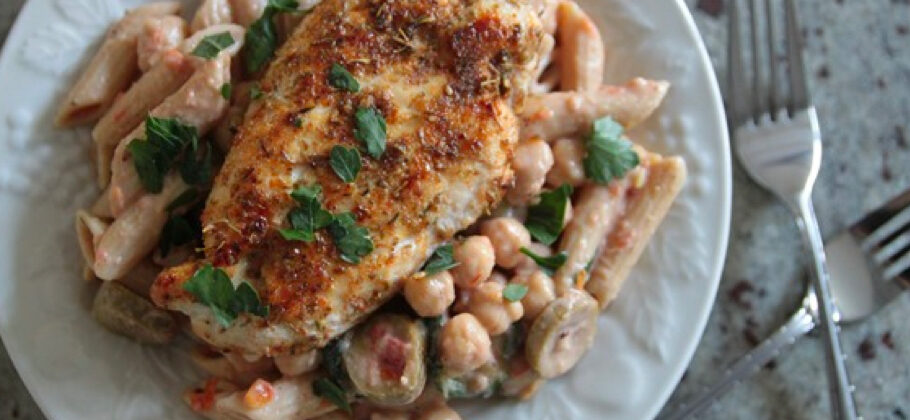 Made with
Dreamfields®
Penne Rigate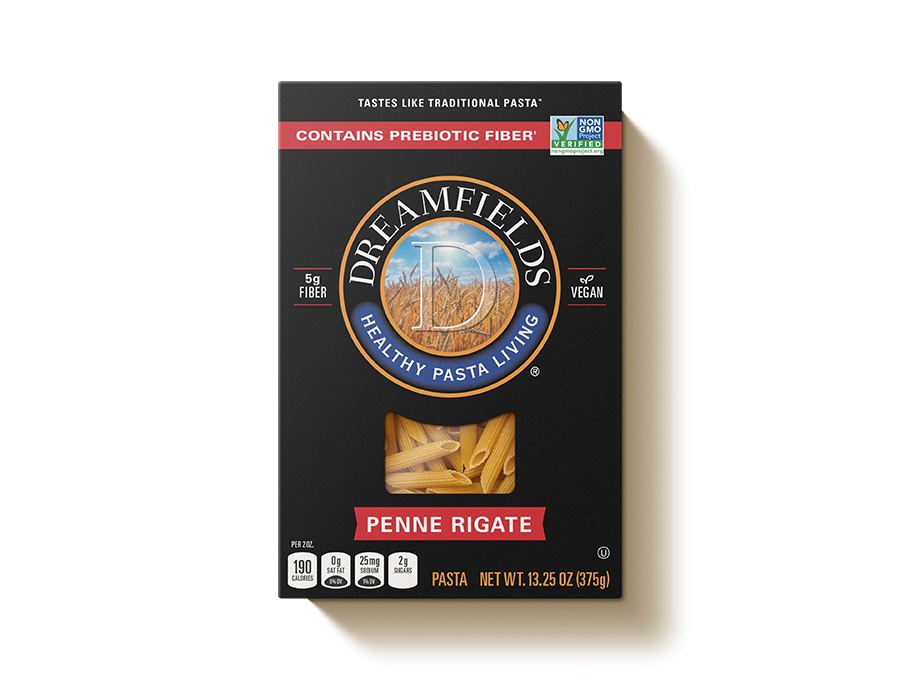 Ingredients
2 cups Dreamfields Penne Rigate
1-1/2 pounds boneless, skinless chicken breast
3 tablespoons za'atar spice mix divided
1 teaspoon salt
1/2 teaspoon pepper
2 teaspoons olive oil
1 medium zucchini sliced
1 medium tomato diced
2 cups chickpeas cooked
1/2 cup olives sliced
1/2 cup hummus
1/4 cup parsley chopped
Directions
Place a large pot of water over high heat. Once the water has come to a rolling boil, add some salt and the pasta. Lower the heat to medium and let the pasta cook, stirring occasionally, 8-10 minutes until the pasta is cooked. Drain the pasta and pour it back into the pot; set the pasta aside until you're ready to put everything together.
Cut the chicken into 6 equal pieces, or as close as possible, so they cook in the same time. Sprinkle both sides of the chicken with 2 tablespoons of the za'atar spice mix, salt, and pepper and set the chicken aside.
Place a skillet over medium heat and add the olive oil. Add the chicken to the skillet (in batches, if you need to) and cook, 5-6 minutes on each side until the chicken is browned and cooked through.
Once all your chicken is cooked, set it aside on a plate.
Add the sliced zucchini to the skillet and cook 4-5 minutes until the zucchini is tender. Toss in the tomato and cook for another 4-5 minutes.
Pour the zucchini and tomato mixture into the cooked pasta. Add in the last tablespoon of za'atar spice mix, chickpeas, sliced olives, hummus, and parsley and stir everything together.
Serve the pasta salad topped with a piece of chicken.
Nutrition Facts
0 Calories
0g Carbohydrates
0g Saturated Fat
0mg Sodium
0g Fat
0g Protein
0mg Cholesterol
0g Dietary Fiber
Find Dreamfields Pasta near you.

Find Dreamfields at your favorite grocery and retail stores nationwide. Also available online.

Find a store