Rotini Recipes
Za'Atar and Chutney Grilled Chicken and Zucchini with Lemon Pasta Salad
Course

Pasta Salad

Servings

Makes 4 Servings

Prep Time

25 minutes

Cooking Time

22 minutes

Total Time

47 minutes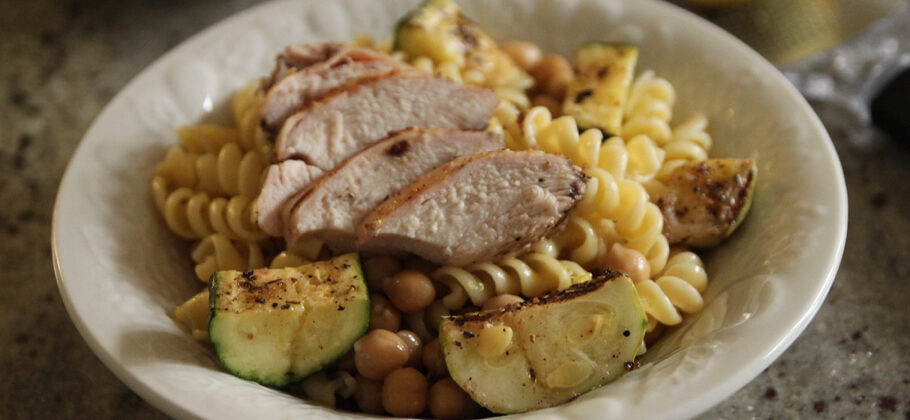 Made with
Dreamfields®
Rotini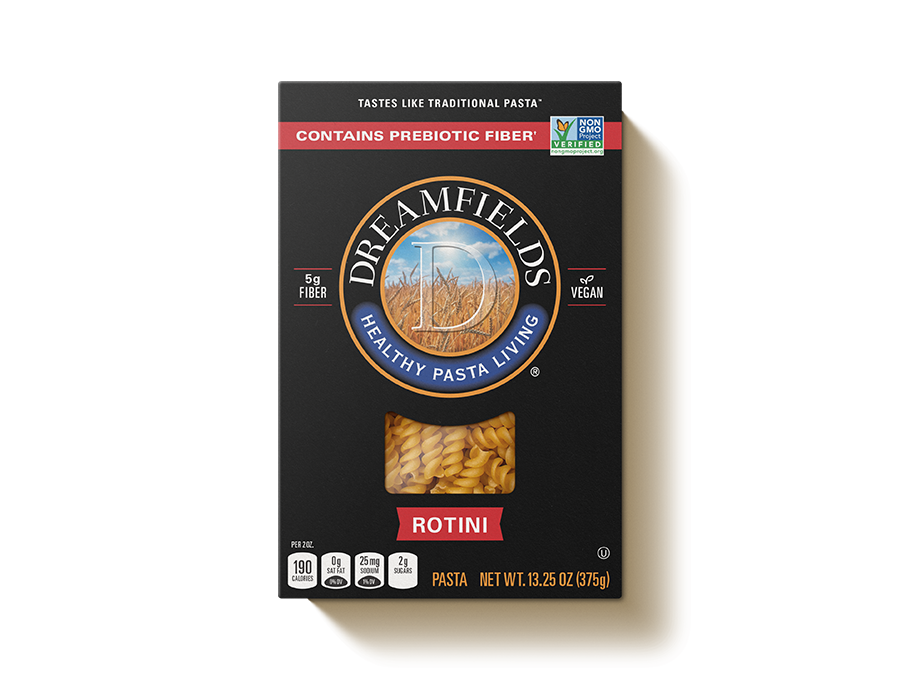 Ingredients
6 ounces Dreamfields Rotini
2 tablespoons peach chutney
3 teaspoons olive oil divided
1 tablespoon za'atar seasoning
2 cloves garlic minced
1 teaspoon salt
1 teaspoon pepper
1 medium lemon zested and juiced
4 boneless, skiness chicken breasts (about 1 pound total)
2 medium zucchini sliced lengthwise in half
1 15 oz can chickpeas rinsed and drained
Directions
Cook pasta according to package directions. Place pasta in large bowl; set aside.
Meanwhile, in small bowl, combine chutney, 2 teaspoons of the olive oil, za'atar, garlic, salt and pepper. Add half of lemon zest; stir to mix well. Place chicken and zucchini on separate plates. Drizzle with za'atar mixture coating well.
Heat skillet over medium heat or grill on low-medium heat. Cook zucchini 3 to 5 minutes, turning once. Cook chicken 5 to 7 minutes, turning once, or until the juices run clear and chicken is completely cooked.
Add remaining 1 teaspoon olive oil, remaining lemon zest, lemon juice and chickpeas to pasta; toss to combine well.
Cut zucchini and chicken into bite-size pieces; toss with pasta mixture.
Nutrition Facts
400 Calories
51g Carbohydrates
0g Saturated Fat
810mg Sodium
9g Fat
35g Protein
70mg Cholesterol
9g Dietary Fiber
Find Dreamfields Pasta near you.

Find Dreamfields at your favorite grocery and retail stores nationwide. Also available online.

Find a store