Rotini Recipes
Vegetable Bounty Rotini
Course

Main Dish

Servings

Makes 6 Servings

Prep Time

20 minutes

Cooking Time

15 minutes

Total Time

35 minutes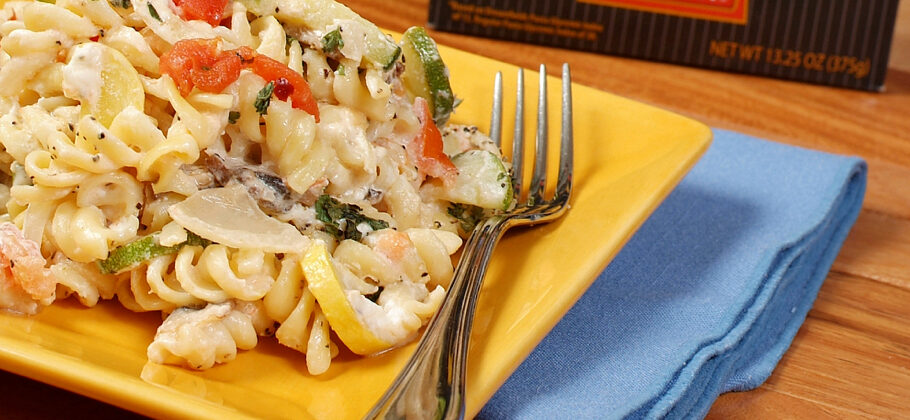 Made with
Dreamfields®
Rotini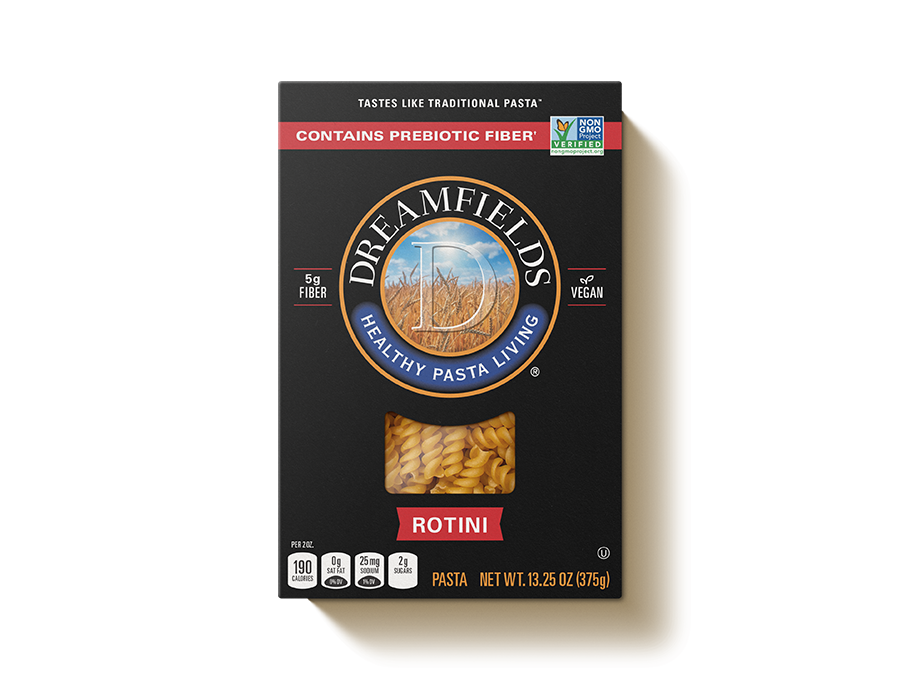 Ingredients
1 box Dreamfields Rotini uncooked
2 tablespoons olive oil
3/4 cup fresh mushrooms such as cremini, shiitake or button, sliced
1 small onion thinly sliced
4 cloves garlic minced
2 medium zucchini cut lengthwise and diced into 1/2 inch pieces
2 medium yellow squash cut lengthwise and diced into 1/2 inch pieces
4 medium tomatoes coarsely chopped
1/3 cup dry white wine
1/2 cup goat cheese crumbled, creamy
2 tablespoons fresh basil chopped
Kosher salt and freshly ground black pepper
Directions
Cook pasta according to package directions. Drain and return to pan.
Meanwhile, heat oil in large skillet over medium to medium-high heat. Add mushrooms, onion and garlic. Cook about 5 minutes until mushrooms have released most of their liquid, stirring occasionally. Add zucchini, yellow squash and tomatoes; cook 2 minutes or until squash is crisp and tender, stirring frequently.
Add wine to skillet. Continue cooking and stirring 2 minutes. Reduce heat to medium-low; stir in goat cheese and basil. Add pasta; toss to coat. Season with salt and pepper as desired.
Nutrition Facts
333 Calories
54g Carbohydrates
3g Saturated Fat
73mg Sodium
9g Fat
12g Protein
7mg Cholesterol
8g Dietary Fiber
Find Dreamfields Pasta near you.

Find Dreamfields at your favorite grocery and retail stores nationwide. Also available online.

Find a store