Elbows Recipes
Vegan Chili Mac
Course

Main Dish

Servings

6 servings

Prep Time

15 minutes

Cooking Time

60 minutes

Total Time

1 hour and 15 minutes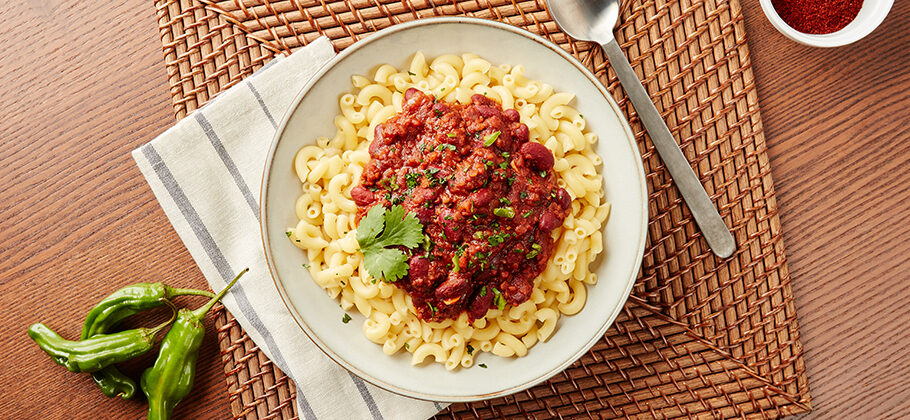 Made with
Dreamfields®
Elbows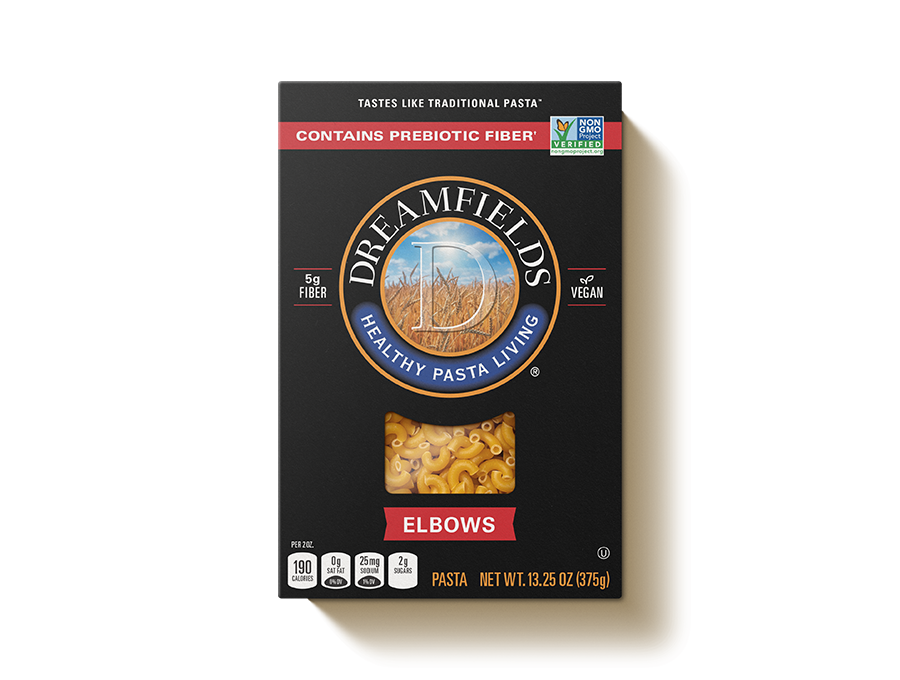 Ingredients
1 tablespoon vegetable oil
1 medium onion, diced
1 cup shredded carrots
1 jalapeño pepper, stemmed, seeded and minced
3 garlic cloves, minced
½ cup bulgur, rinsed
4 tablespoons chili powder
2 tablespoons ground cumin
1 can San Marzano tomatoes
1 can tomato paste
1 ½ cups tomato sauce
2 (15-ounce) cans kidney beans, drained and rinsed
1 box Dreamfields® Elbows
Hot sauce to taste
Directions
Heat the oil in a Dutch oven or large, heavy pot over medium-high heat. Add the onion, carrots and jalapeño, and sauté, stirring often until the onion is soft and translucent, about 5 minutes.
Add the garlic and sauté for 1 minute. Add the bulgur, chili powder and cumin, and stir until well combined.
Stir in the tomatoes, tomato sauce, tomato paste and beans. Bring to a boil then reduce the heat, cover and simmer, stirring occasionally 45 - 60 minutes.
Season with salt to taste. Serve over pasta with hot sauce to taste, if desired.
Nutrition Facts
460 Calories
89g Carbohydrates
0.5g Saturated Fat
660mg Sodium
5g Fat
19g Protein
0mg Cholesterol
18g Dietary Fiber
Find Dreamfields Pasta near you.

Find Dreamfields at your favorite grocery and retail stores nationwide. Also available online.

Find a store