Penne Rigate Recipes
Vegan Broccoli & Tomato Alfredo
Course

Main Dish

Servings

Makes 6 Servings

Prep Time

20 minutes

Cooking Time

10 minutes

Total Time

30 minutes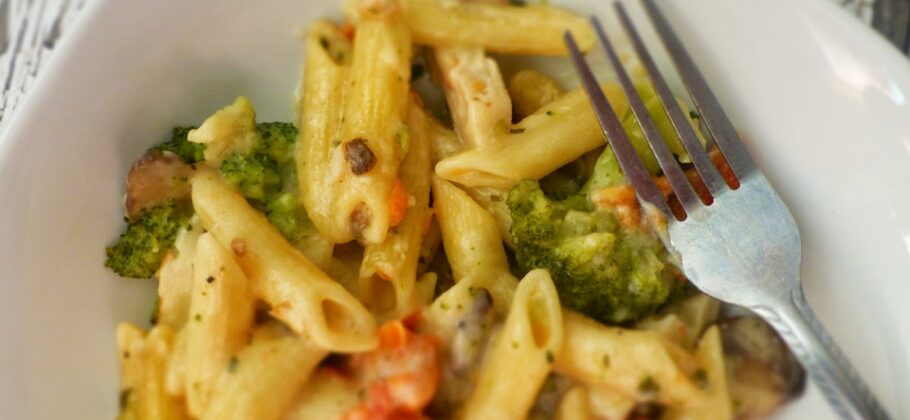 Made with
Dreamfields®
Penne Rigate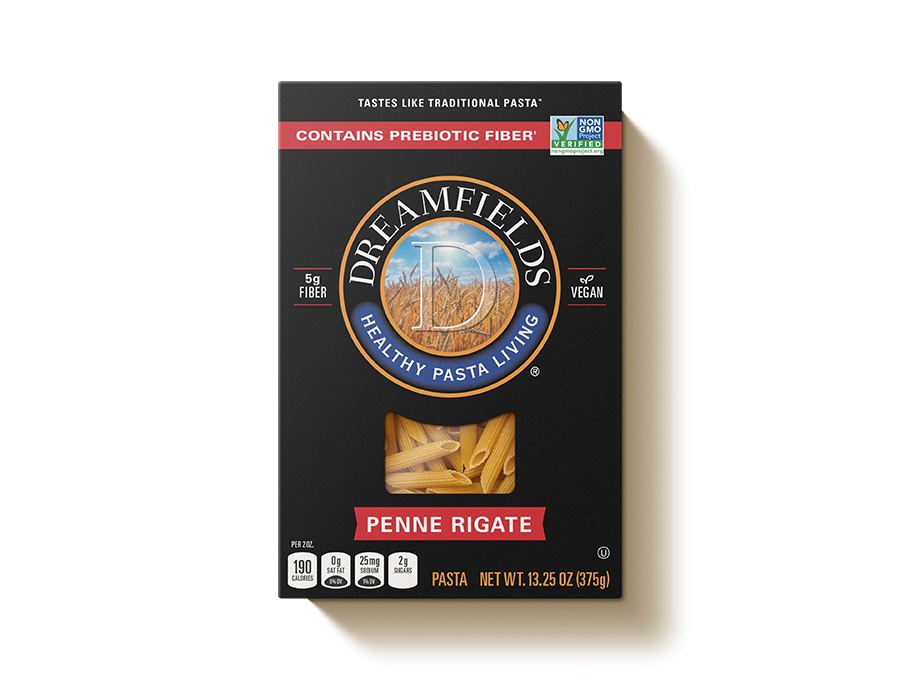 Ingredients
1 box Dreamfields Penne Rigate
1 teaspoon olive oil
1 clove garlic
1-1/2 cups onion chopped
3/4 cup unsweetened almond milk
salt and pepper to taste
3/4 cup raw cashews
1 tablespoon lemon juice
1 tablespoon nutritional yeast
1/2 cup mushrooms sliced
1 cup cherry tomatoes diced
1/2 cup broccoli florets
fresh parsley chopped
Directions
Heat the olive oil in a skillet; brown the minced garlic and onion. Add the almond milk, salt and pepper; bring to a boil.
Transfer onion mixture to a blender. Add the cashews, lemon juice and nutritional yeast. Blend until smooth.
Cook pasta al dente, according to package directions. Drain. Add mushrooms, cherry tomatoes & broccoli; toss to combine.
Toss with the Alfredo sauce and sprinkle with parsley.
Nutrition Facts
340 Calories
57g Carbohydrates
1g Saturated Fat
40mg Sodium
10g Fat
13g Protein
0mg Cholesterol
8g Dietary Fiber
Find Dreamfields Pasta near you.

Find Dreamfields at your favorite grocery and retail stores nationwide. Also available online.

Find a store