Lasagna Recipes
Traditional Lasagna
Course

Main Dish

Servings

Makes 12 Servings

Prep Time

10 minutes

Cooking Time

70 minutes

Total Time

1 hour, 20 minutes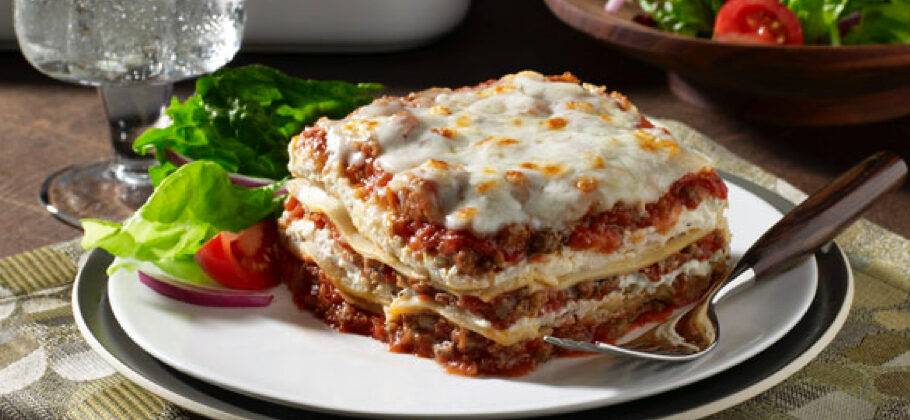 From the kitchen of Dreamfields Pasta

Made with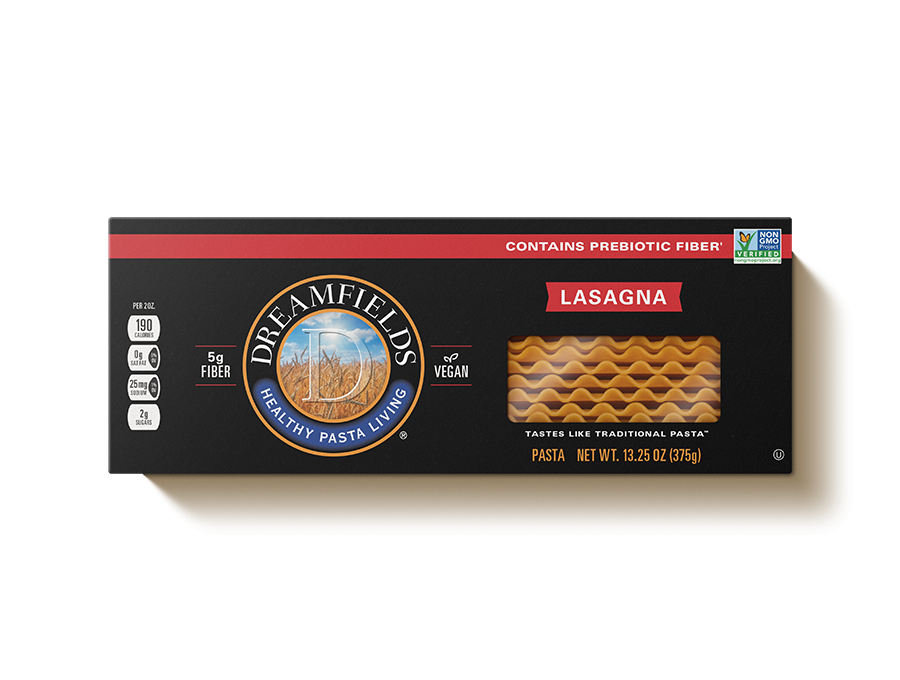 Dreamfields®
Lasagna
Ingredients
12 pieces Dreamfields Lasagna Noodles
1 tablespoon olive oil
1 clove garlic minced
1/2 cup onion chopped
1/2 cup carrots chopped
1/2 cup celery chopped
8 ounces mushrooms sliced
8 ounces lean ground beef
8 ounces Italian sausage
1 teaspoon salt
1/2 teaspoon ground black pepper
15 ounces part-skim ricotta cheese
3 cups mozzarella cheesse shredded
1/2 cup Parmesan cheese grated
4 cups marinara sauce
Directions
Preheat oven to 375 degrees F.
Spray 13x9x3 baking dish with non-stick cooking spray.
Prepare lasagna according to package directions. Drain and rinse in cold water; drain well.
In a large skillet, heat olive oil over medium-high heat and sauté garlic, onion, carrots, celery and mushrooms until tender, about 5 minutes; remove from heat.
Using the same skillet on medium heat, brown hamburger and Italian sausage, season with salt and pepper, stirring and crumbling meats. Cook about 10 minutes or until no longer pink. Drain juices. Mix in vegetable mixture.
To Assemble:
Spread 1 cup of marinara sauce on bottom of baking dish.
Layer 4 lasagna noodles, 1/3 of ricotta cheese, 1/2 of the meat mixture, 1 cup marinara sauce, 1 cup mozzarella cheese.
Layer 4 lasagna noodles, 1/3 of ricotta cheese, 1 1/2 cups marinara sauce.
Layer remaining lasagna noodles, ricotta cheese, meat mixture, marinara sauce, mozzarella cheese and Parmesan cheese.
Cover pan with tin foil and bake for 45 minutes. Remove tin foil and bake another 10 minutes. Let stand for 10 minutes before cutting.
Nutrition Facts
0 Calories
0g Carbohydrates
0g Saturated Fat
0mg Sodium
0g Fat
0g Protein
0mg Cholesterol
0g Dietary Fiber
Find Dreamfields Pasta near you.

Find Dreamfields at your favorite grocery and retail stores nationwide. Also available online.

Find a store