Rotini Recipes
Toasted Hazelnut Pumpkin Pasta for Two
Course

Main Dish

Servings

Makes 4 Servings

Prep Time

15 minutes

Cooking Time

10 minutes

Total Time

25 minutes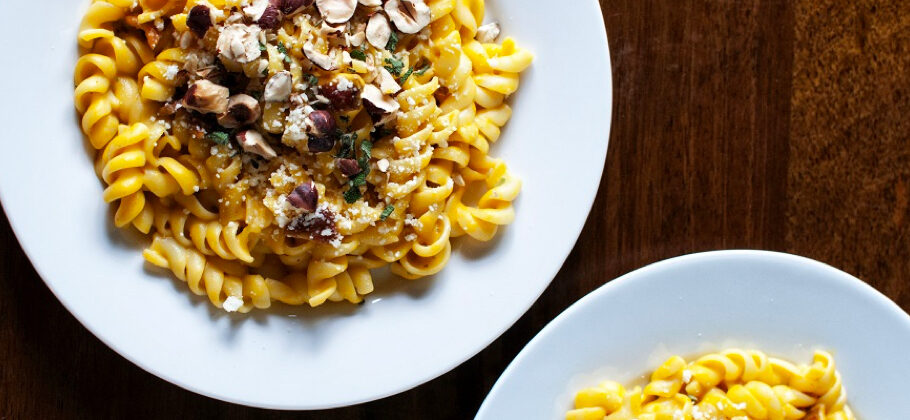 Made with
Dreamfields®
Rotini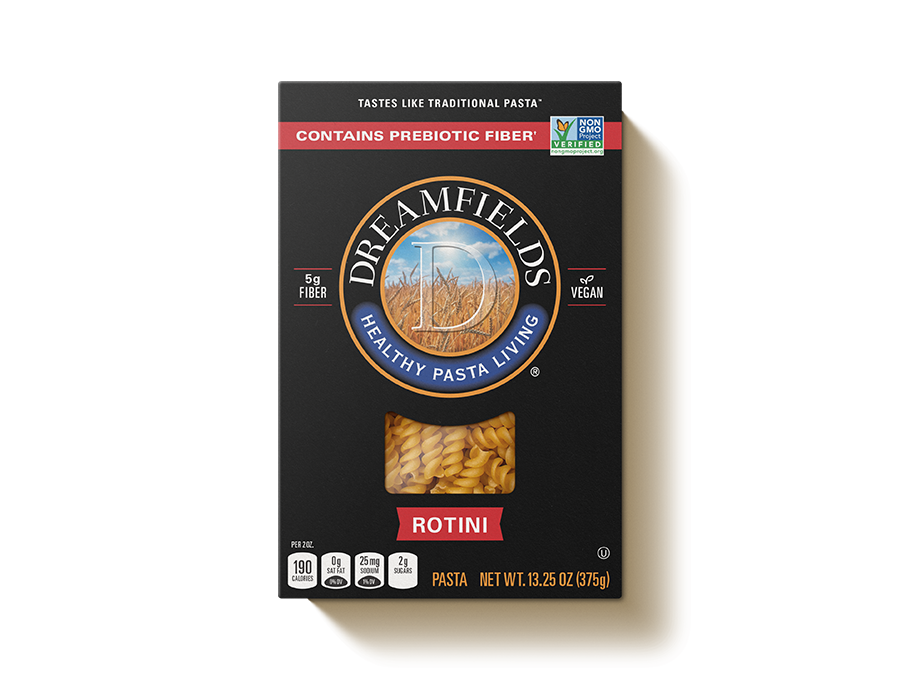 Ingredients
4 ounces Dreamfields Rotini uncooked (1-1/3 cups)
2 slices smoked bacon chopped
1 clove garlic minced
1 teaspoon fresh sage finely chopped
1/2 cup pumpkin purée (not pumpkin pie filling)
1/4 cup Parmesan cheese +2 teaspoons (shredded)
1/8 cup half & half
10 hazelnuts toasted, chopped
salt and pepper to taste
Directions
Cook pasta according to package directions. Drain and reserve about 1/4 cup pasta water. Set aside. Keep pasta warm.
Meanwhile, cook bacon in a medium-sized heavy bottomed pot until crisp, keeping the bacon fat. Add the garlic and cook until translucent. Stir in sage, pumpkin puree, 1/4 cup cheese, salt and pepper; stir until ingredients are fully combined. Remove from heat.
Add pasta, half and half, and reserved pasta water to pot with pumpkin sauces; toss to coat.
Divide pasta between two plates. Top with chopped hazelnuts and remaining 2 teaspoons cheese. Serve warm.
Nutrition Facts
420 Calories
49g Carbohydrates
7g Saturated Fat
370mg Sodium
19g Fat
17g Protein
30mg Cholesterol
8g Dietary Fiber
Find Dreamfields Pasta near you.

Find Dreamfields at your favorite grocery and retail stores nationwide. Also available online.

Find a store