Spaghetti Recipes
Taco Spaghetti
Course

Main Dish

Servings

Makes 6 Servings

Prep Time

10 minutes

Cooking Time

25 minutes

Total Time

35 minutes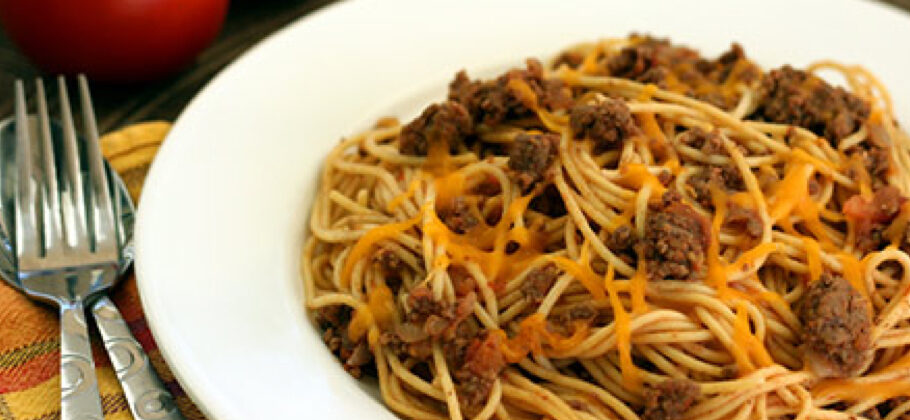 Made with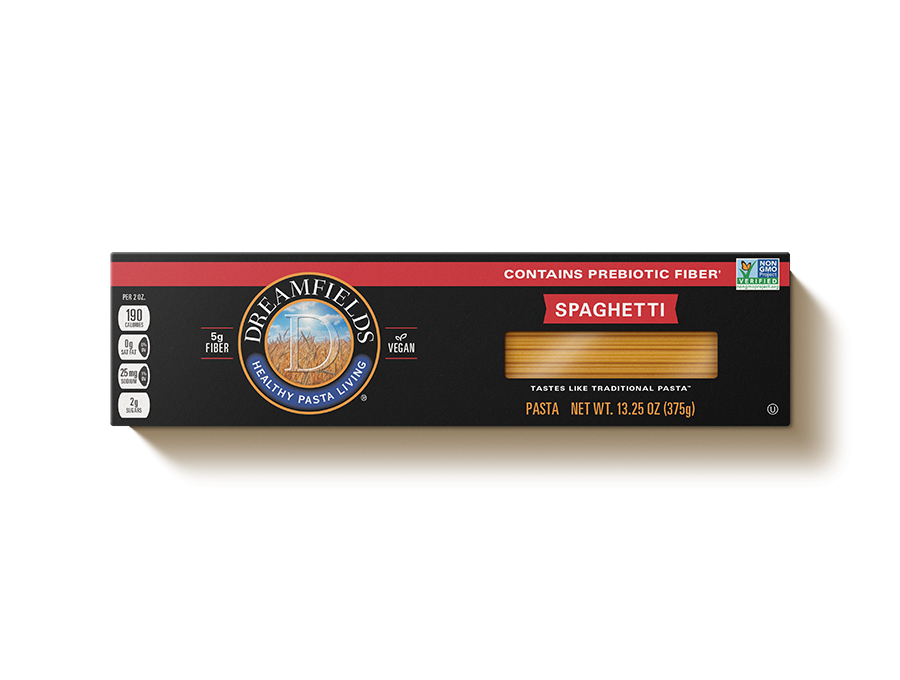 Dreamfields®
Spaghetti
Ingredients
1 box Dreamfields Spaghetti
1 tablespoon olive oil
1 pound lean ground beef (or lean chicken or turkey breast)
1 onion diced
3 cloves garlic minced
2 teaspoons cumin ground
1 teaspoon chili powder (more or less, to taste)
2-3 tablespoons soy sauce
4 tomatoes ripe, diced
1 tablespoon tomato paste
salt and pepper
Cabot Jalapeno Light Cheddar (or Sharp Light Cheddar)
Directions
The first step for fast and efficient cooking time is to prepare ingredients ahead of time. This means dicing the tomatoes, dicing the onion, mincing the garlic, shredding the cheese and bringing a pot of salted water to a boil for the pasta.
In a non-stick skillet heat 1 tablespoon olive oil over medium heat until hot. Add ground meat and onion; cook until meat is cooked through, about 8 to 10 minutes. You may drain the fat to lower calories.
Add garlic, cumin, chili powder, soy sauce and tomatoes; cook uncovered 10 minutes.
Add tomato paste; continue cooking 2 minutes. Season with salt and pepper, as desired. Set aside and keep warm.
Cook pasta as directed on package. Drain and serve with taco meat sauce; top with shredded cheese. Enjoy!
Nutrition Facts
450 Calories
53g Carbohydrates
6g Saturated Fat
510mg Sodium
17g Fat
26g Protein
5mg Cholesterol
8g Dietary Fiber
Find Dreamfields Pasta near you.

Find Dreamfields at your favorite grocery and retail stores nationwide. Also available online.

Find a store