Rotini Recipes
Sweet Potato & Kale Skillet
Course

Pasta Salad

Servings

Makes 6 Servings

Prep Time

25 minutes

Cooking Time

18 minutes

Total Time

43 minutes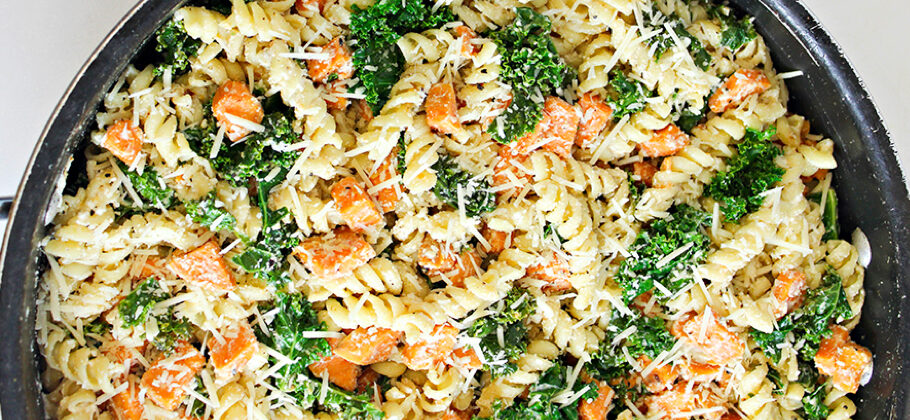 Made with
Dreamfields®
Rotini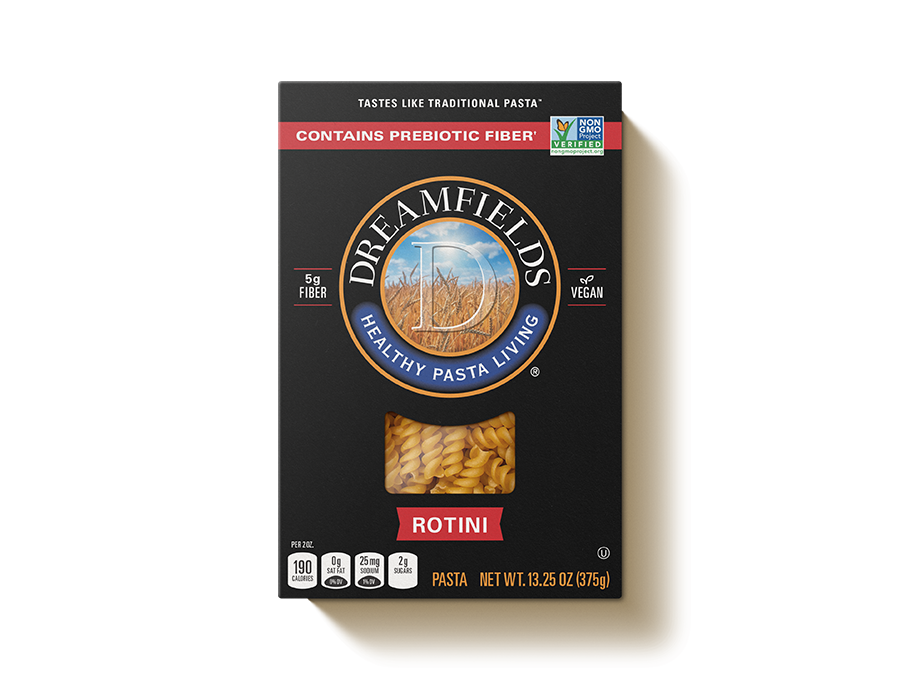 Ingredients
1 box Dreamfields Rotini
3 tablespoons olive oil
2 pounds sweet potatoes peeled and diced
1 teaspoon garlic minced
1 teaspoon crushed red pepper flakes
8 ounces kale stems and ribs removed, roughly chopped
1 cup ricotta cheese part-skim
1/4 cup Parmesan cheese grated
salt and pepper (optional)
Directions
In a large skillet, heat olive oil over medium heat. Cook sweet potatoes, stirring and turning pieces occasionally, until just barely tender (about 10-13 minutes).
While sweet potatoes are cooking, begin cooking pasta, according to package directions. Drain and keep warm. Before draining, reserve 1 cup of pasta water.
When sweet potatoes are just barely tender, add garlic and red pepper flakes to them. Add kale to sweet potatoes and cook until bright green and wilted. Season mixture with salt and pepper, if desired. Remove from heat.
Toss pasta with sweet potato mixture. Add dollops of ricotta then stir carefully into pasta mixture. Add just enough reserved pasta water to mixture to loosen ricotta and moisten pasta (start with about 1/4 cup and add more if necessary). Season with additional salt and pepper, if desired. Top with Parmesan cheese and serve.
Nutrition Facts
480 Calories
78g Carbohydrates
4g Saturated Fat
206mg Sodium
13g Fat
18g Protein
16mg Cholesterol
11g Dietary Fiber
Find Dreamfields Pasta near you.

Find Dreamfields at your favorite grocery and retail stores nationwide. Also available online.

Find a store