Elbows Recipes
Stovetop Edamame and Cauliflower Mac & Cheese
Course

Side Dish

Servings

Makes 10 Servings

Prep Time

15 minutes

Cooking Time

15 minutes

Total Time

30 minutes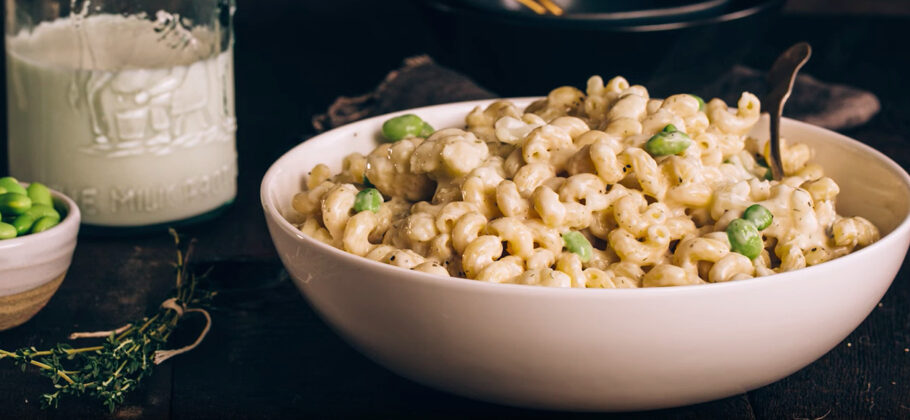 Made with
Dreamfields®
Elbows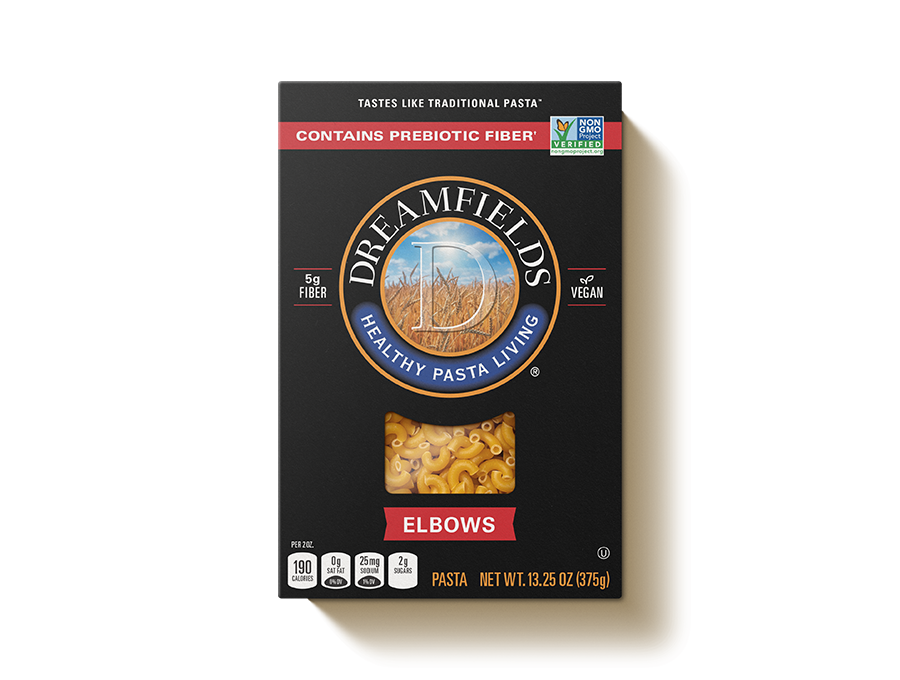 Ingredients
1 box Dreamfields Elbows
1/4 teaspoon salt divided (salt pasta water)
2 tablespoon Cabot Unsalted Butter
1 shallot minced
2 tablespoons + 1 teaspoon King Arthur All-Purpose Flour
1 1/2 cups milk fat free if desired
1 teaspoon Dijon mustard
1/2 teaspoon garlic powder
1/4 teaspoon pepper white if desired
6 ounces Cabot Garlic & Herb Cheddar shredded (about 1 1/2 cups)
2 cups chopped steamed cauliflower
1 cup steamed shelled edamame
Directions
Prepare pasta according to package directions. Return to pan.
Meanwhile, for roux melt butter in medium saucepan over medium heat. Add shallot; cook and stir1 to 2 minutes until shallot is slightly softened. Sprinkle flour over shallot; stir to dissolve flour into butter. Whisk in milk and continue whisking until all of flour is incorporated into milk. Scrape along edges of the saucepan with heat-proof spatula to make sure no roux remains in the corners. Whisk in Dijon, garlic powder, ¼ teaspoon salt and pepper. Whisking constantly, increase heat to medium-high and bring to a simmer. Cook until thickened, 2 to 3 minutes, whisking constantly. Remove sauce from heat. Stir in Cheddar. Whisk until cheese completely melts into sauce.
Add sauce, cauliflower and edamame to pasta. Toss to coat well. Serve immediately.
Nutrition Facts
270 Calories
34g Carbohydrates
5g Saturated Fat
260mg Sodium
9g Fat
12g Protein
25mg Cholesterol
2g Dietary Fiber
Find Dreamfields Pasta near you.

Find Dreamfields at your favorite grocery and retail stores nationwide. Also available online.

Find a store