Penne Rigate Recipes
Stove Top Creamy Italian Penne Rigate
Course

Main Dish

Servings

Makes 6 Servings

Prep Time

15 minutes

Cooking Time

20 minutes

Total Time

35 minutes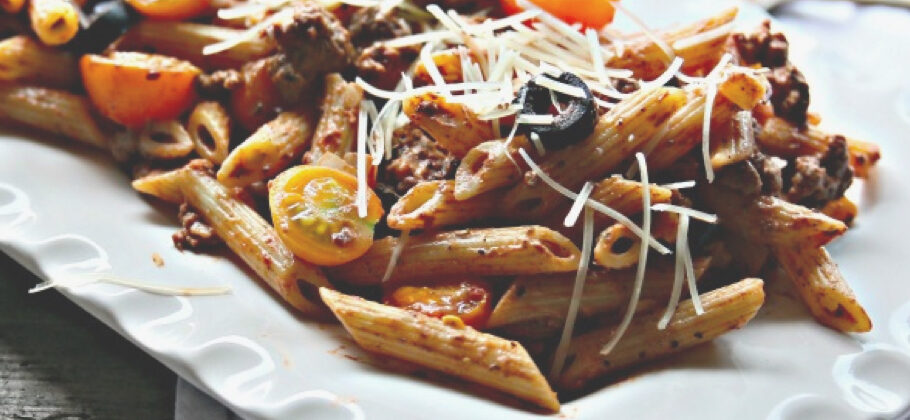 Made with
Dreamfields®
Penne Rigate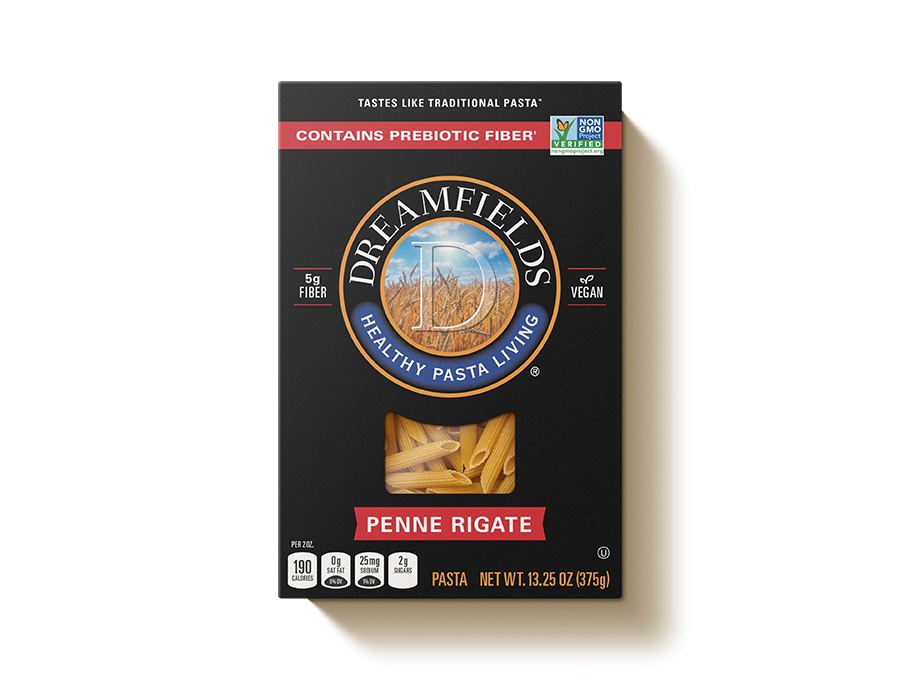 Ingredients
1 box Dreamfields Penne Rigate
3/4 pound ground beef sirloin (use 90% lean)
1/2 cup onion diced
4 cloves garlic crushed or minced
4 tablespoons tomato paste (use no-salt-added)
1/4 cup water
2 tablespoons dried Italian seasoning blend
1 teaspoon sea salt (optional)
1 teaspoon white pepper (ground black pepper works too)
1/4 cup sliced black olives (use low-sodium)
1/4 cup oil-packed sun-dried tomatoes sliced
1/2 cup half & half
1/4 cup plain nonfat Greek yogurt
1 cup cherry tomatoes sliced
1/4 cup Parmesan cheese shredded
fresh basil (optional)
Directions
Cook pasta according to package directions.
Heat large skillet over medium heat until hot. Add ground sirloin; cook about 5 to 8 minutes or until sirloin is browned and cooked through, stirring occasionally. Add onion and garlic; cook 2 minutes, stirring frequently. Stir in tomato paste, water, Italian seasoning, salt, pepper, olives and sun-dried tomatoes. Reduce heat to medium-low; stir in half and half, then stir in yogurt. Cook 1 minute or until mixture is thick and creamy, stirring frequently. Remove from heat.
Add pasta to skillet; toss to combine, then add tomatoes and toss. Top pasta with Parmesan cheese. Garnish with basil, if desired.
Nutrition Facts
410 Calories
55g Carbohydrates
XXXXg Saturated Fat
750mg Sodium
11g Fat
27g Protein
60mg Cholesterol
8g Dietary Fiber
Find Dreamfields Pasta near you.

Find Dreamfields at your favorite grocery and retail stores nationwide. Also available online.

Find a store