Penne Rigate Recipes
Steakhouse Pasta Salad
Course

Pasta Salad

Servings

Makes 6 Servings

Prep Time

20 minutes

Cooking Time

12 minutes

Total Time

32 minutes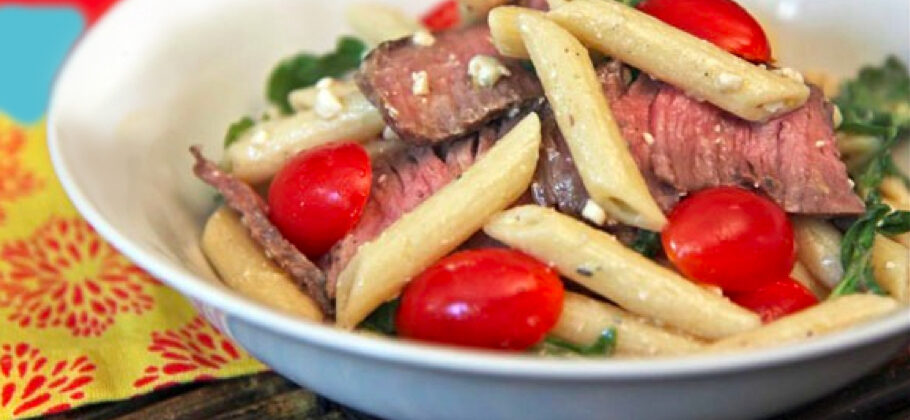 Made with
Dreamfields®
Penne Rigate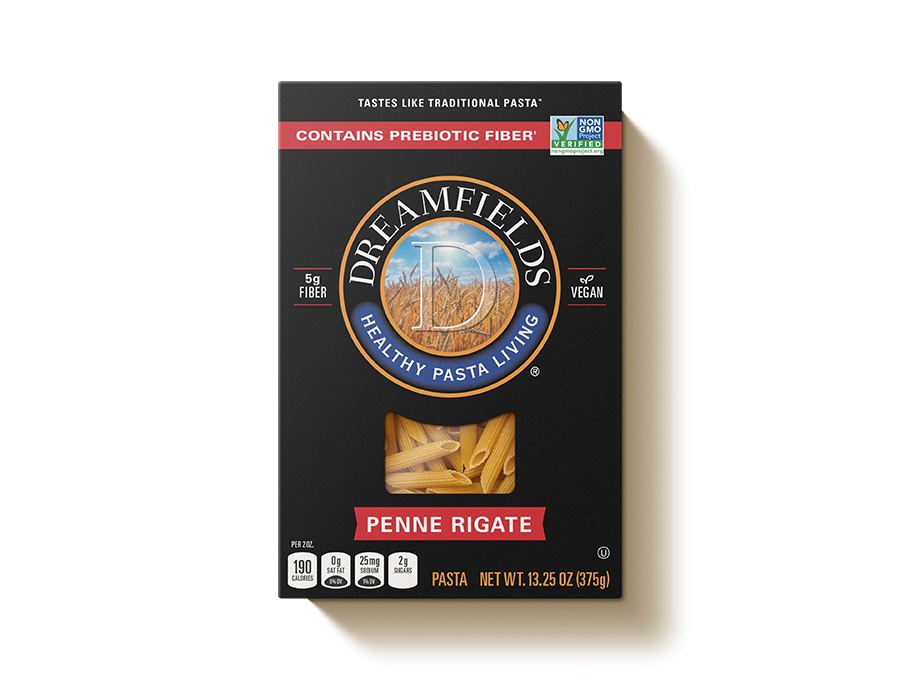 Ingredients
1 box Dreamfields Penne Rigate
1 pound boneless beef top sirloin steak about 1-inch thick (see note)
1/2 cup blue cheese crumbled
1/2 cup vinaigrette (prepared or homemade)
1-1/2 cups cherry tomatoes halved
2-3 cups arugula
salt and pepper
Directions
Prepare pasta according to package directions. Rinse pasta in cold water; drain again. Place pasta in large bowl; set aside.
Meanwhile, heat large nonstick skillet over medium until hot. Season steak with salt and pepper as desired. Place beef in skillet. Cook 10 to 12 minutes, turning occasionally, for medium rare to medium doneness (or cook to desired doneness). Remove steak from skillet; allow to stand 10 minutes, then carve into thin strips.
Add blue cheese to vinaigrette; stir until dressing begins to look creamy, breaking up some of crumbles.
Toss pasta with tomatoes, then arugula. Add dressing and toss to coat. Top with steak slices and toss. Serve immediately.
Note: Leftover grilled or broiled beef steak, cut into thin strips, can be substituted for pan-broiled boneless beef top sirloin.
Nutrition Facts
360 Calories
50g Carbohydrates
3g Saturated Fat
440mg Sodium
21g Fat
10g Protein
38mg Cholesterol
6g Dietary Fiber
Find Dreamfields Pasta near you.

Find Dreamfields at your favorite grocery and retail stores nationwide. Also available online.

Find a store