Lasagna Recipes
Spring Vegetable Lasagna
Course

Main Dish

Servings

Makes 8 Servings

Prep Time

30 minutes

Cooking Time

75 minutes

Total Time

1 hour, 45 minutes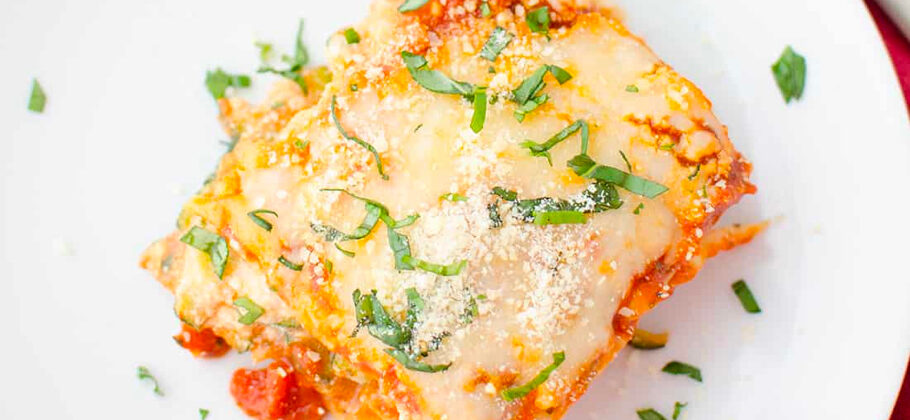 Made with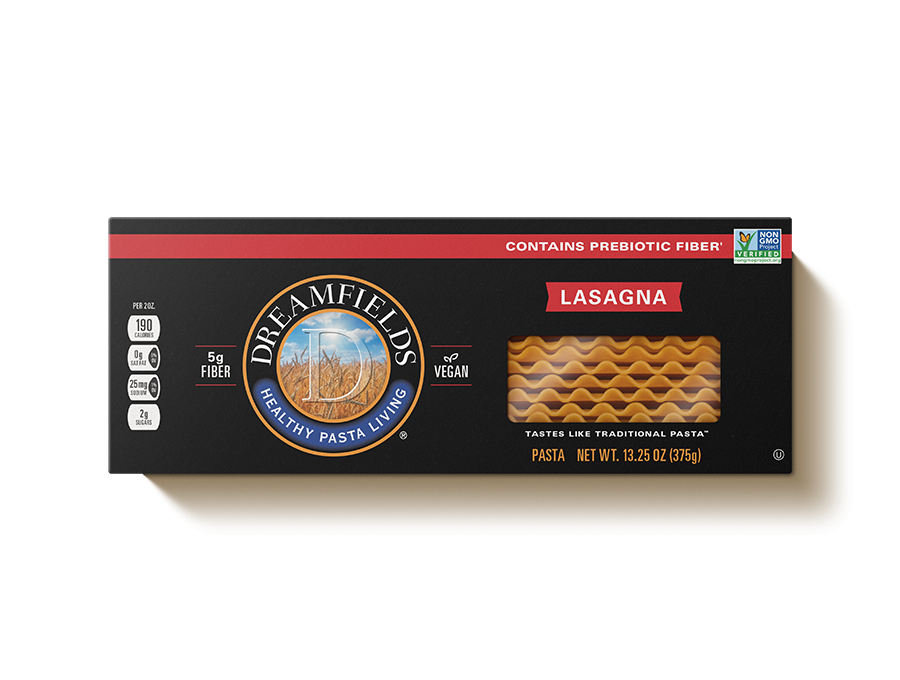 Dreamfields®
Lasagna
Ingredients
12 Dreamfields Lasagna Noodles
2 tablespoons olive oil
1/2 cup onion diced
1 teaspoon dried Italian seasoning blend
1/4 teaspoon crushed red pepper flakes
1 clove garlic minced
4 cups fresh spinach
2 zucchini thinly sliced
1 cup peas (thawed if frozen)
16 ounces non-fat ricotta cheese
16 ounces whole milk ricotta cheese
1/4 teaspoon nutmeg freshly grated
5 cups marinara sauce
1-1/2 cups mozzarella cheese shredded
Directions
Prepare pasta according to package directions; set aside.
Heat olive oil in large saucepan over medium heat. Add onion and cook about 5 minutes or until translucent. Stir in Italian seasoning, red pepper flakes and garlic. Cook 30 seconds; add spinach, zucchini and peas. Cook 10 minutes or until spinach is wilted, peas are cooked through and zucchini is tender. Remove from heat; drain off any liquid.
In separate bowl combine ricotta cheeses and grated nutmeg.
Preheat oven to 375 F°. Spread 3/4 cup marinara sauce on the bottom of a 9x13-inch oven-safe baking dish. Layer with 4 of the lasagna noodles (3 vertical, one horizontal). Spread 1/2 of ricotta mixture and 1/2 of vegetable mixture over noodles. Spoon 1 1/2 cups marinara sauce over vegetable mixture. Continue to layer with lasagna noodles, remaining ricotta mixture, remaining vegetable mixture and 1 1/2 cups marinara sauce. Top with remaining 4 additional lasagna noodles and remaining 1 1/4 cups marinara sauce. Sprinkle evenly with mozzarella cheese; cover loosely with foil.
Bake 40 minutes. Remove foil; continue baking 10 minutes or until bubbly and hot.
Nutrition Facts
490 Calories
56g Carbohydrates
8g Saturated Fat
930mg Sodium
18g Fat
26g Protein
45mg Cholesterol
9g Dietary Fiber
Find Dreamfields Pasta near you.

Find Dreamfields at your favorite grocery and retail stores nationwide. Also available online.

Find a store