Rotini Recipes
Spicy Sausage Tuscan Pasta
Course

Main Dish

Servings

Makes 6 Servings

Prep Time

20 minutes

Cooking Time

20 minutes

Total Time

40 minutes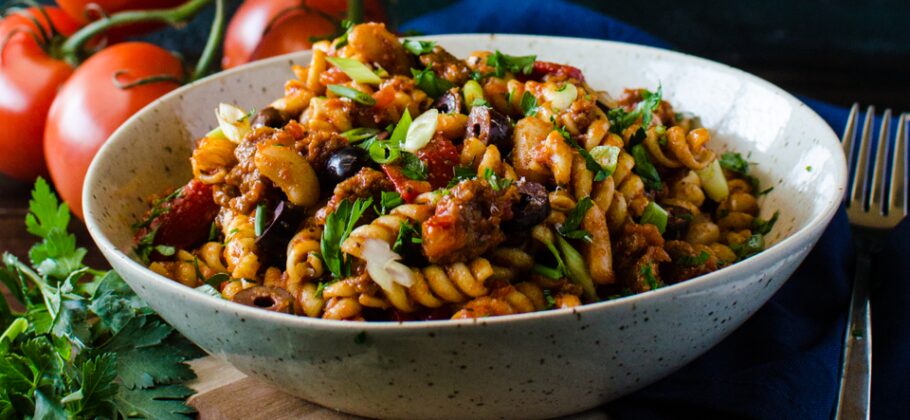 Made with
Dreamfields®
Rotini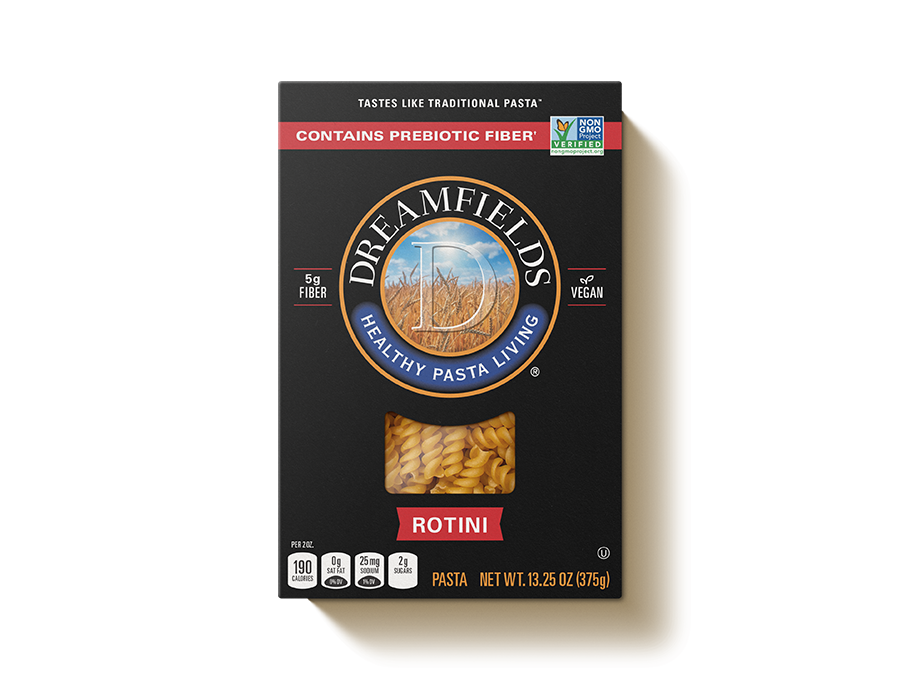 Ingredients
8 ounces Dreamfields Rotini
2 teaspoons olive oil
3 large cloves of garlic chopped finely
1 pound fresh turkey or chicken sausage casings removed (see note)
1 tablespoon crushed red pepper flakes (less if you like is less spicy)
1/4 teaspoon salt (optional)
1 to 1/2 jars marinara sauce (use approx. 14 ounce jars)
1 can cannellini beans rinsed and drained (15 ounces)
4 sprigs fresh rosemary chopped
2/3 cup sliced Kalamata olives
3 to 4 roasted sweet red peppers sliced
1 cup chicken or vegetable stock or water (optional)
4 green onions thinly sliced
chopped parsley
freshly grated Parmesan cheese
Directions
Prepare pasta according to package directions. Place in large bowl.
Meanwhile, heat olive oil in large nonstick skillet or Dutch oven over medium heat. Add garlic; cook and stir 30 seconds just to soften. Add sausage, red pepper flakes and salt, if desired. Cook sausage, 10 to 12 minutes or until completely cooked, stirring to break into crumbles.
Stir in marinara sauce, cannellini beans and rosemary. Bring to boil; reduce heat and bring to simmer. Stir in olives and red peppers; add stock or water if mixture seems dry. Simmer 2 to 3 minutes or until heated through.
Add sauce to pasta; toss to combine. Sprinkle with green onions. Finish with parsley and Parmesan cheese, as desired.
Notes: Ground turkey or chicken may be substituted for sausage.
Nutrition Facts
430 Calories
59g Carbohydrates
2g Saturated Fat
900mg Sodium
12g Fat
24g Protein
44mg Cholesterol
13g Dietary Fiber
Find Dreamfields Pasta near you.

Find Dreamfields at your favorite grocery and retail stores nationwide. Also available online.

Find a store