Penne Rigate Recipes
Spanish Charcuterie Pasta Salad
Course

Pasta Salad

Servings

Makes 8 Servings

Prep Time

20 minutes

Cooking Time

10 minutes

Total Time

30 minutes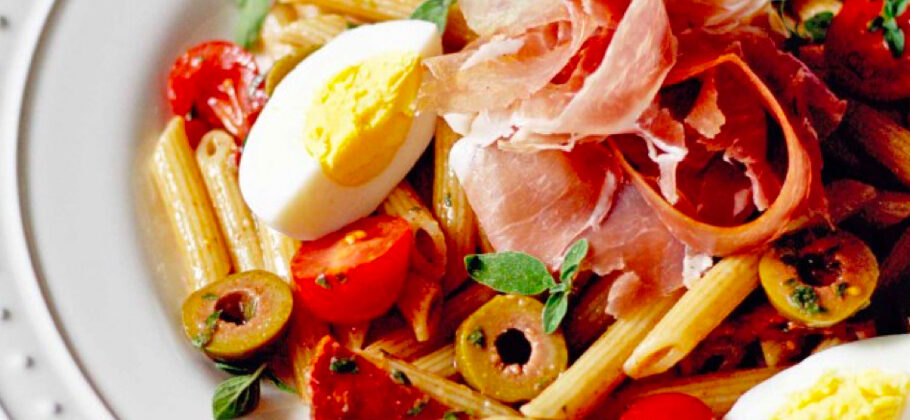 Made with
Dreamfields®
Penne Rigate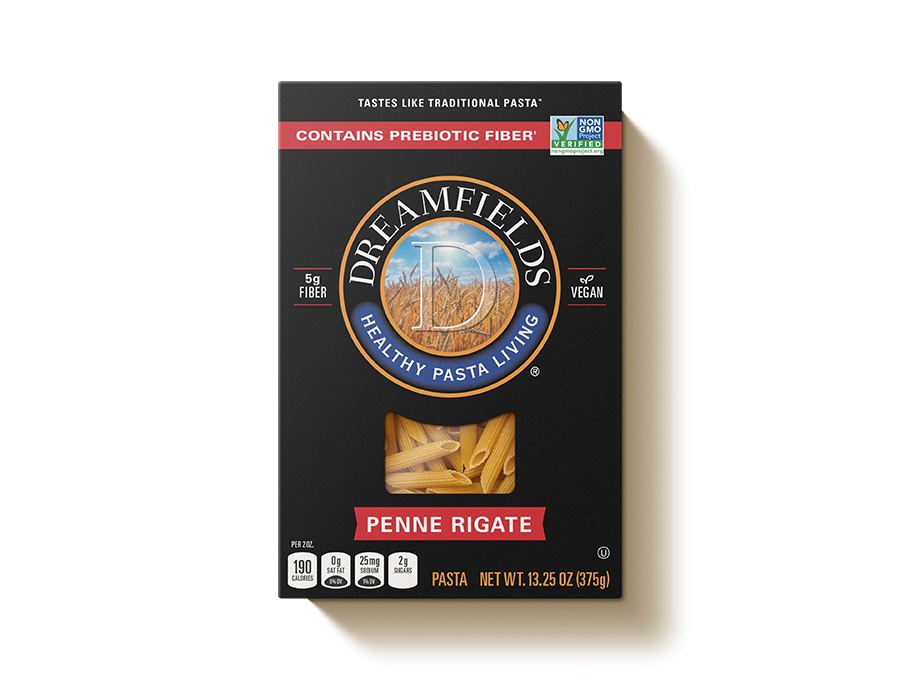 Ingredients
1 box Dreamfields Penne Rigate
1/4 cup extra virgin olive oil
2 tablespoons sherry vinegar
2 tablespoons minced shallots
1 clove garlic minced
1 tablespoon fresh oregano chopped
1 tablespoon fresh thyme leaves
1 tablespoon Dijon mustard
1 teaspoon smoked paprika to taste
1/4 teaspoon salt
freshly ground pepper
1 cup cherry tomatoes halved
1/2 cup thin slices dried Spanish chorizo cut in half
1/3 cup sliced Spanish olives
3 ounces shaved jamón serrano ham or prosciutto
4 hard-boiled eggs cut into quarters
Fresh oregano and thyme for garnish (optional)
Directions
Cook pasta according to package directions. Rinse pasta in cold water; drain again. Place in large bowl; set aside.
In small bowl combine oil, vinegar, shallots, garlic, oregano, thyme, mustard, paprika, salt and pepper, as desired. Whisk vigorously until well mixed; set aside.
Add tomatoes, chorizo and olives to pasta. Whisk dressing; add to pasta mixture and toss to combine. Arrange salad on large platter. Tear ham into strips. Arrange ham and egg quarters on salad. Garnish with a sprinkling of fresh oregano and thyme, if desired.
Note: Chorizo and jamón serrano ham can be widely found at most grocery stores and specialty grocery stores in the deli department. Sometimes you can also find them pre-sliced and packaged in the specialty lunch meats section.
Nutrition Facts
320 Calories
37g Carbohydrates
3g Saturated Fat
580mg Sodium
14g Fat
15g Protein
100mg Cholesterol
5g Dietary Fiber
Find Dreamfields Pasta near you.

Find Dreamfields at your favorite grocery and retail stores nationwide. Also available online.

Find a store