Spaghetti Recipes
Spaghetti with Wild Mushroom Sauce
Course

Main Dish

Servings

Makes 6 Servings

Prep Time

20 minutes

Cooking Time

20 minutes

Total Time

40-60 minutes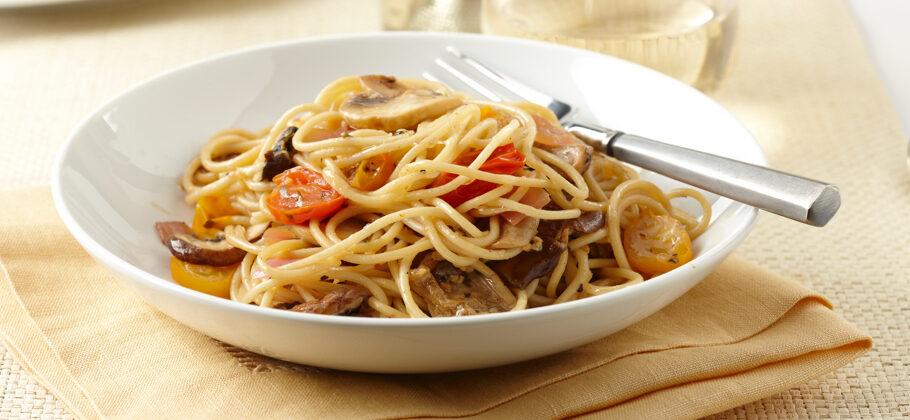 From the kitchen of Dreamfields Pasta

Made with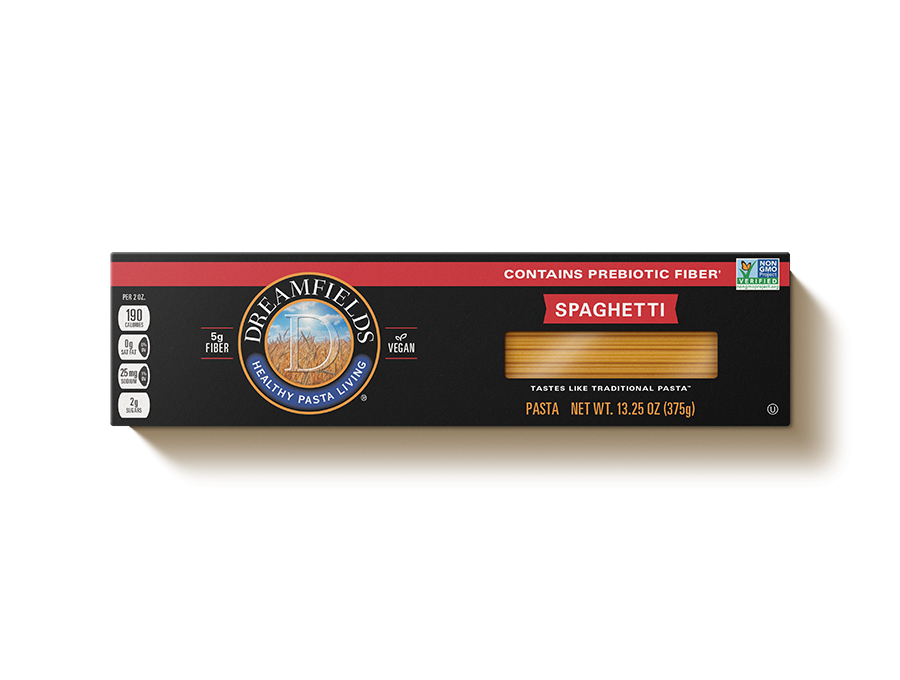 Dreamfields®
Spaghetti
Ingredients
1 box Dreamfields Spaghetti
2 tablespoons olive oil
1/2 cup fresh parsley chopped
1/2 cup red onion chopped
1 tablespoon garlic minced
1 cup cherry tomatoes halved
3 cups Porcini mushrooms (dried) stems removed (see note below)
1/4 cup fresh lemon juice
1/2 cup dry white wine
1 teaspoon pepper
1/2 teaspoon salt
1/2 cup Parmesan cheese shredded
Directions
Heat oil in large nonstick skillet over medium-high heat until hot. Add parsley, onion and garlic; cook 1 to 2 minutes or until sizzling. Add tomatoes; cook 2 to 3 minutes until tomatoes start to soften. Stir in mushrooms; cook until tender, about 5 minutes, stirring often.
Stir in lemon juice and wine. Simmer 5 minutes, stirring frequently. Add pepper and salt. Remove from heat.
Meanwhile, cook pasta according to package directions. Drain; add to skillet and toss with tomato mixture and Parmesan cheese.
Note: Sub dried porcini for fresh shiitake, portobello or white mushrooms.
*Note: To hydrate porcini mushrooms, cover mushrooms with hot water. Allow to stand about 20 minutes to soften; drain. Or use room temperature water and allow to stand 45 minutes to an hour. Drain; gently rinse under cold water and pat dry.
Nutrition Facts
319 Calories
52g Carbohydrates
2g Saturated Fat
330mg Sodium
8g Fat
12g Protein
5mg Cholesterol
7g Dietary Fiber
Find Dreamfields Pasta near you.

Find Dreamfields at your favorite grocery and retail stores nationwide. Also available online.

Find a store