Spaghetti Recipes
Spaghetti with Spinach and Walnut Oil
Course

Main Dish

Servings

6 servings

Prep Time

10 minutes

Cooking Time

15 minutes

Total Time

25 minutes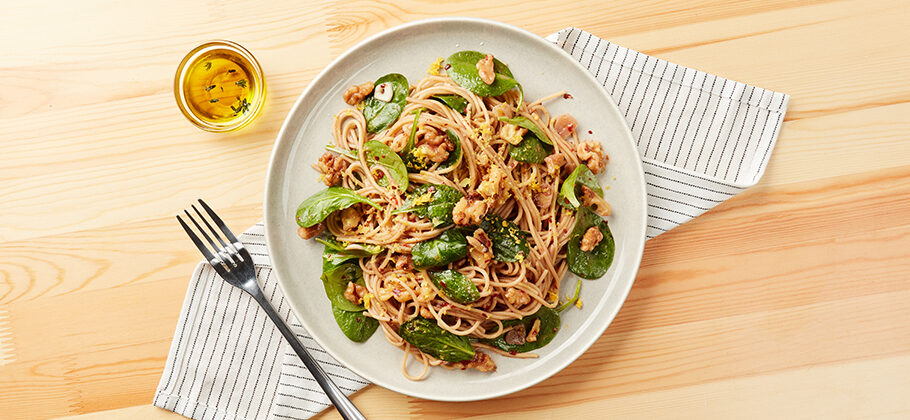 Made with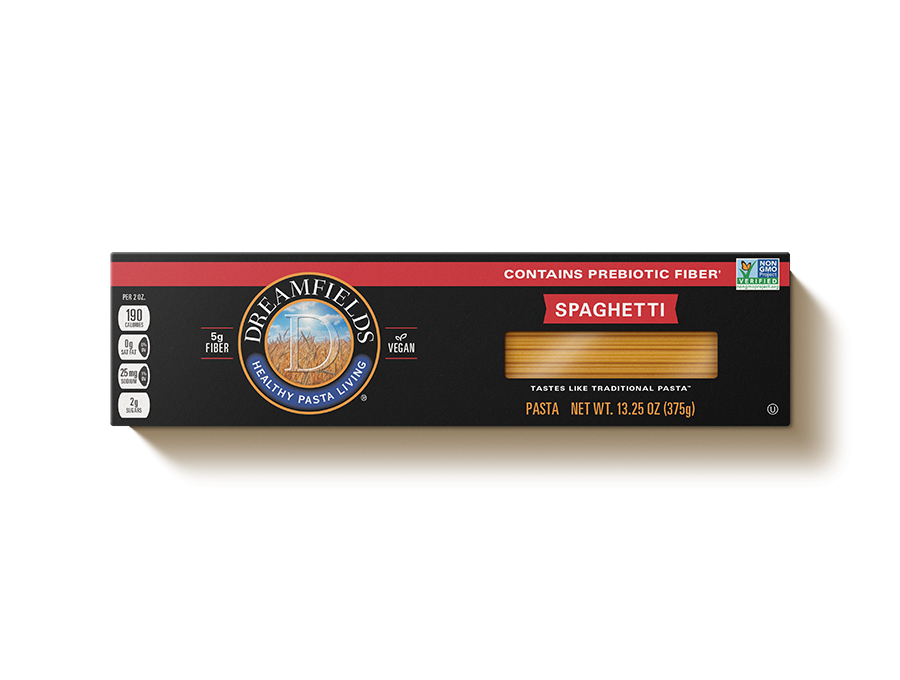 Dreamfields®
Spaghetti
Ingredients
1 box Dreamfields® Spaghetti
4 tablespoons walnut oil, plus more for garnish
1/3 cup halved walnuts, roughly chopped
6 garlic cloves, thinly sliced
2 pounds spinach
2 teaspoons crushed red pepper flakes
Zest of 1 large lemon
2 tablespoons nutritional yeast, to taste
Directions
Place a 12" skillet over medium heat and toast the walnuts. Add walnut oil and heat for about a minute, add garlic and fry gently, swirling continuously. Remove garlic from oil. Return the pan to medium heat.
Cook pasta per the directions on the box.
Meanwhile, add the chili flakes to the pan with the garlic-infused oil then fold in the spinach until it has all been added and wilted slightly. Taste and season conservatively with salt then increase the heat to high.
Using tongs, transfer the pasta to the pan with the spinach along with about ½ cup pasta water. Remove pan from heat and stir in about half of the toasted walnuts and the lemon zest.
Garnish with remaining walnuts, fried garlic slivers and nutritional yeast.
Nutrition Facts
380 Calories
56g Carbohydrates
1g Saturated Fat
150mg Sodium
14g Fat
15g Protein
0mg Cholesterol
11g Dietary Fiber
Find Dreamfields Pasta near you.

Find Dreamfields at your favorite grocery and retail stores nationwide. Also available online.

Find a store