Spaghetti Recipes
Spaghetti Pad Thai
Course

Side Dish

Servings

Makes 6 Servings

Prep Time

15 minutes

Cooking Time

10 minutes

Total Time

25 minutes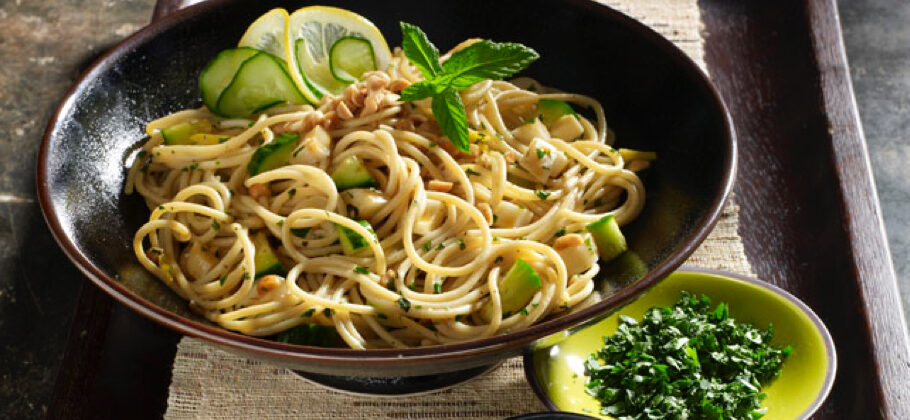 Made with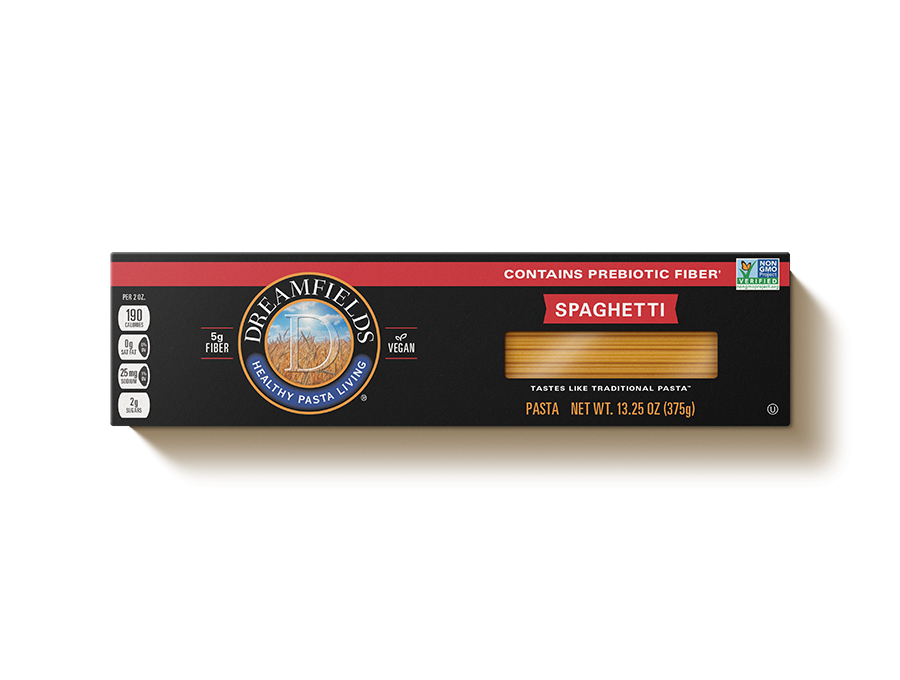 Dreamfields®
Spaghetti
Ingredients
1 box Dreamfields Spaghetti
1 tablespoon peanut oil
3 tablespoons unsalted peanuts chopped
1-2 small Thai chiles minced
1/4 cup water
3 tablespoons low-sodium soy sauce
2 tablespoons lemon juice
1 cup hearts of palm chopped
1/2 cup cucumber diced
1/4 cup fresh cilantro chopped
2 tablespoons lemon zest
fresh cilantro for garnish (optional)
unsalted peanuts chopped (optional)
Directions
Cook pasta according to package directions.
Meanwhile, heat oil in large skillet over medium heat. Cook peanuts and Thai chile 1 minute, stirring frequently. Stir in water, soy sauce and lemon juice. Cover and simmer 3 minutes.
Drain pasta. Add to skillet. Add hearts of palm, cucumber, cilantro, mint and lemon zest; toss to combine. Cook 3 minutes. Garnish with cilantro and peanuts, if desired.
Nutrition Facts
281 Calories
54g Carbohydrates
7g Saturated Fat
269mg Sodium
5g Fat
11g Protein
0mg Cholesterol
6g Dietary Fiber
Find Dreamfields Pasta near you.

Find Dreamfields at your favorite grocery and retail stores nationwide. Also available online.

Find a store