Spaghetti Recipes
Spaghetti for Two with Seared Cauliflower and Walnuts
Course

Main Dish

Servings

Makes 2 Servings

Prep Time

10 minutes

Cooking Time

20 minutes

Total Time

30 minutes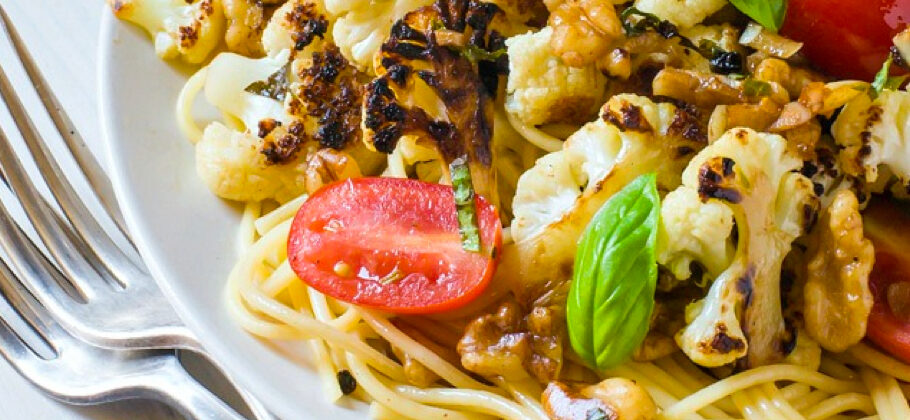 Made with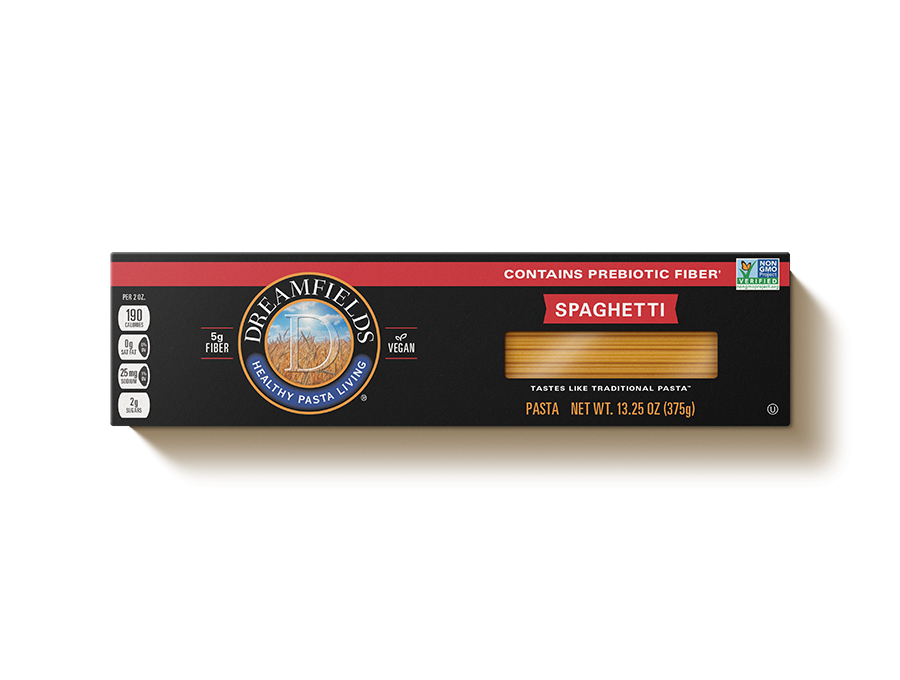 Dreamfields®
Spaghetti
Ingredients
4 ounces Dreamfields Spaghetti
1 tablespoon olive oil
1 tablespoon dairy-free margarine
3 cups cauliflower cut into florets
2 cloves garlic chopped
1/4 cup walnuts chopped
1/2 cup cherry tomatoes sliced
3-4 leaves fresh basil
salt and pepper to taste
Directions
Cook the pasta in a saucepan of salted boiling water for about 8 minutes, until al dente. Drain, reserving 1/3 cup of the cooking liquid.
Heat the oil and margarine in a skillet over medium-high heat. Add the cauliflower, stirring to coat evenly. Cook until the cauliflower is slightly tender and golden brown, about 10 minutes.
Remove from heat, add the reserved cooking liquid, chopped garlic, walnuts, and sliced cherry tomatoes. Stir these ingredients around the pan so everything is fully coated. Place a lid over the pan while you plate the pasta.
Immediately before serving, chop the basil leaves and stir these into the cauliflower mixture along with salt and pepper to taste. Heap generous portions of the cauliflower mixture over both plates of pasta.
Nutrition Facts
450 Calories
53g Carbohydrates
3g Saturated Fat
130mg Sodium
23g Fat
14g Protein
0mg Cholesterol
10g Dietary Fiber
Find Dreamfields Pasta near you.

Find Dreamfields at your favorite grocery and retail stores nationwide. Also available online.

Find a store