Spaghetti Recipes
Spaghetti and Giant Meatballs
Course

Main Dish

Servings

Makes 6 Servings

Prep Time

20 minutes

Cooking Time

25 minutes

Total Time

45 minutes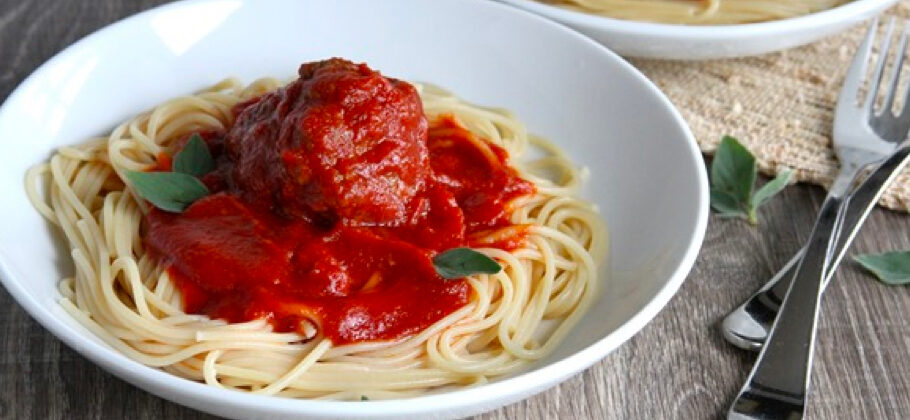 Made with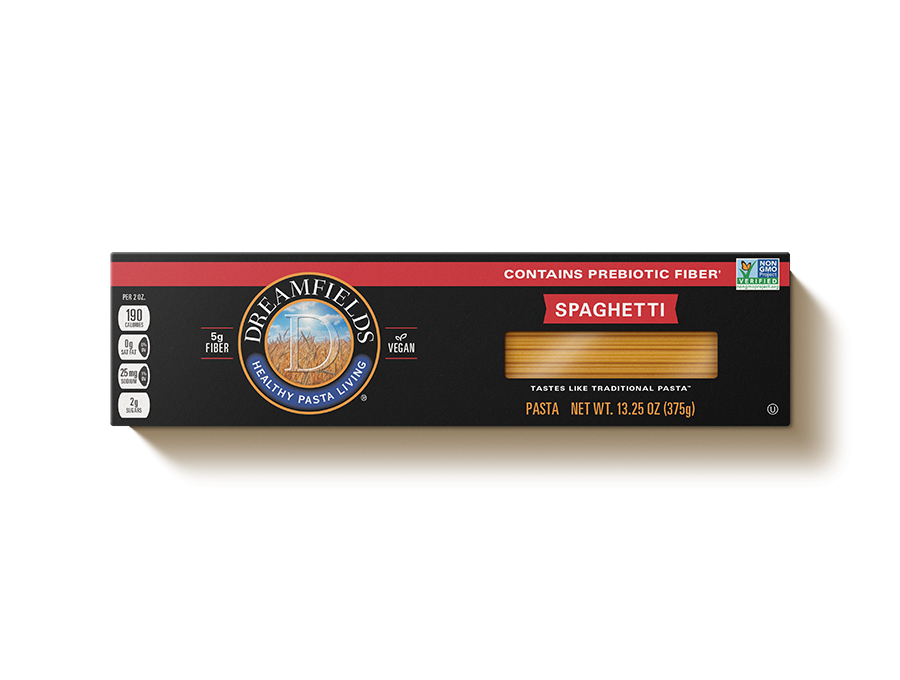 Dreamfields®
Spaghetti
Ingredients
1 box Dreamfields Spaghetti
1/2 pound ground beef (85% lean)
4 ounces ricotta cheese
3 ounces Parmesan cheese finely grated
1/2 lemon zested
1 egg
3 tablespoons butter unsalted
2 teaspoons garlic minced
36 ounces tomato sauce good quality, no-salt-added
1 pinch sugar
fresh basil chopped (optional)
salt
Directions
Place ground beef, cheeses, lemon zest, egg, and salt, if desired in medium bowl. Mix ingredients with hands, mixing lightly but completely. Divide mixture; shape into 6 large meatballs.
Heat butter in large deep skillet or Dutch oven over medium heat until melted. Add garlic; cook 1 minute, or until fragrant, stirring frequently. Add tomato sauce, sugar and salt, if desired, to skillet. Add meatballs; cook, covered, 20 to 25 minutes, or until meatballs are cooked through, stirring sauce and turning meatballs two times during cooking.
Meanwhile, prepare pasta according to package directions.
Top pasta with sauce and meatballs. Sprinkle with basil, if desired.
Nutrition Facts
480 Calories
59g Carbohydrates
0g Saturated Fat
300mg Sodium
17g Fat
25g Protein
90mg Cholesterol
8g Dietary Fiber
Find Dreamfields Pasta near you.

Find Dreamfields at your favorite grocery and retail stores nationwide. Also available online.

Find a store