Rotini Recipes
Southwestern Chicken Rotini Soup
Course

Main Dish

Servings

Makes 4 Servings

Prep Time

20 minutes

Cooking Time

30 minutes

Total Time

50 minutes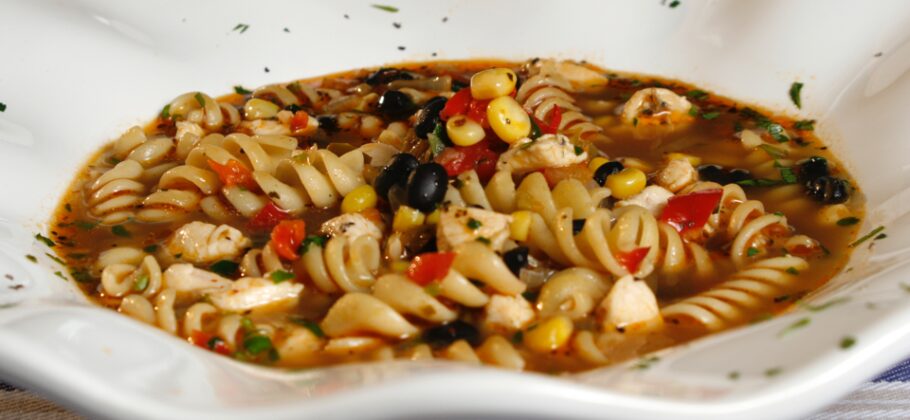 Made with
Dreamfields®
Rotini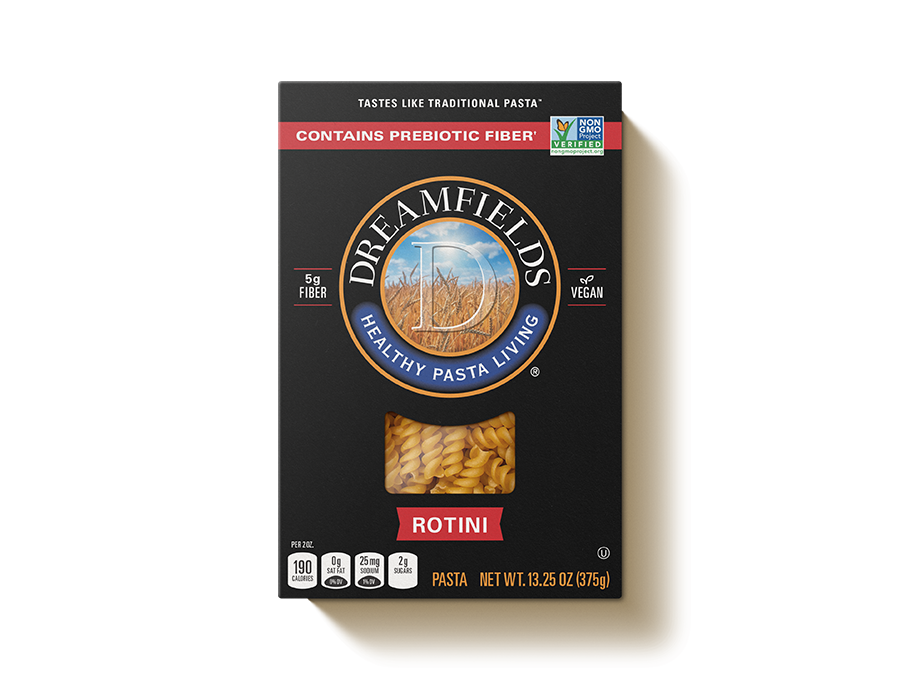 Ingredients
1 cup Dreamfields Rotini uncooked
2 tablespoons olive oil
3 boneless, skiness chicken breast halves diced (about 3/4 lb)
1 small onion chopped
6 cloves garlic chopped
2 tablespoons chile powder
1 tablespoon cumin ground
1 tablespoon dried oregano
1 carton reduced-sodium, fat free chicken broth (48 ounces)
1 15 oz can black beans rinsed and drained
1 cup fresh corn (or frozen)
1-2 jalapeno peppers seeded and diced
1/2 cup cilantro chopped
1/2 cup sharp Cheddar cheese shredded (2 ounces)
Directions
Cook pasta according to package directions. Drain and return to pan.
Meanwhile, in large stockpot or Dutch oven, heat oil over medium-high heat. Add chicken; cook 3 to 5 minutes or until chicken is cooked through, stirring frequently. Remove with slotted spoon; set aside.
Reduce heat to medium. Add onion; sauté about 2 minutes or until translucent. Stir in garlic, chili powder, cumin and oregano; sauté 2 minutes, stirring frequently. Add broth, beans, corn and jalapeños. Increase heat to high; bring to boil. Reduce heat and simmer, uncovered, 20 minutes.
To serve, add half of pasta, chicken and cilantro to soup. Divide remaining pasta, chicken and cilantro among 4 soup bowls. Ladle hot soup into bowls. Top with cheese.
Nutrition Facts
467 Calories
47g Carbohydrates
5g Saturated Fat
973mg Sodium
16g Fat
38g Protein
65mg Cholesterol
12g Dietary Fiber
Find Dreamfields Pasta near you.

Find Dreamfields at your favorite grocery and retail stores nationwide. Also available online.

Find a store