Penne Rigate Recipes
Southwest Grilled Chicken and Corn Pasta Salad
Course

Pasta Salad

Servings

Makes 4 Servings

Prep Time

20 minutes

Cooking Time

25 minutes

Total Time

45 minutes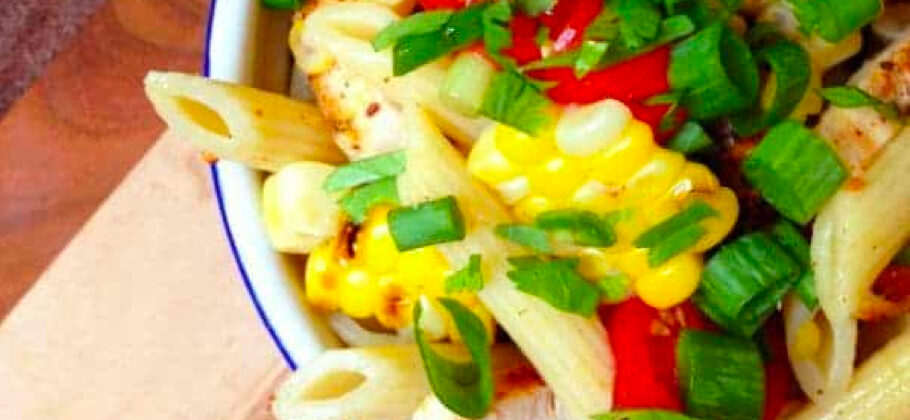 Made with
Dreamfields®
Penne Rigate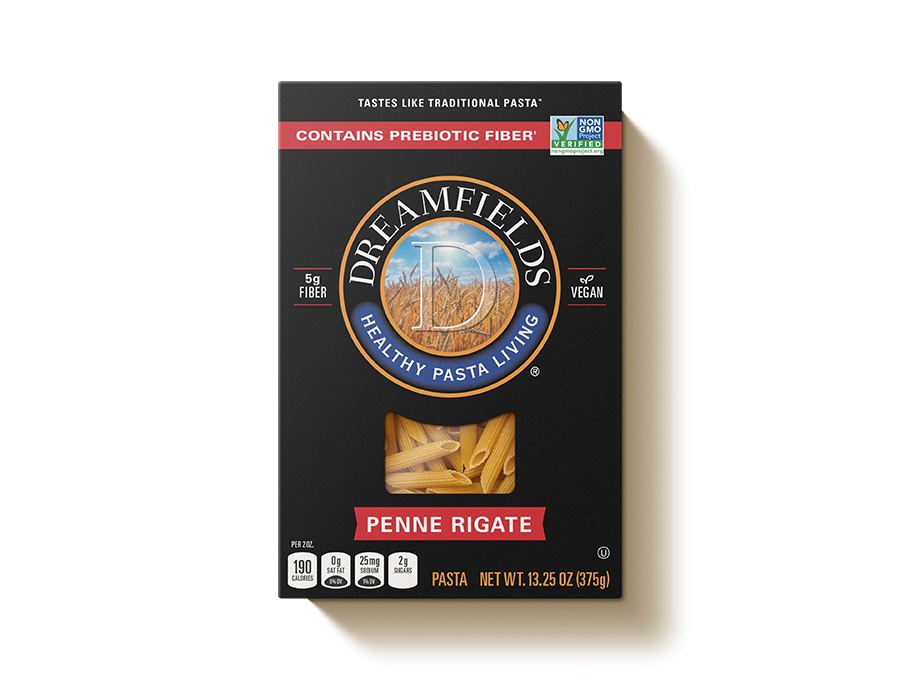 Ingredients
8 ounces Dreamfields Penne Rigate cooked according to package
2 boneless, skinless chicken breasts (about 6 oz each)
1 tablespoon cumin
1 tablespoon smoked paprika
1 teaspoon dried oregano
1/2 teaspoon salt
1/4 teaspoon pepper
2 ears corn husks removed
1 cup cherry tomatoes halved
1/2 cup scallions minced
1/4 cup cilantro minced
2 tablespoons lemon olive oil
2 tablespoons red wine vinegar
salt and pepper to taste
Directions
Pre-heat grill to high heat. Cook pasta according to package directions. Rinse pasta in cold water; drain again. Place in large bowl; set aside.
While grill is pre-heating, season chicken breasts with cumin, smoked paprika, oregano, salt and pepper. Rub chicken well to make sure chicken is evenly coated with seasonings.
Spray grill with nonstick grilling spray. Place chicken and corn on grill. Cook chicken 3 to 5 minutes on one side until browned. Turn and cook until browned or internal cooking temperature reaches 165°F. Rotate corn every 2 minutes until all sides have a slight char and are bright yellow/white. Remove chicken and corn from grill; set aside. Cool corn. Let chicken rest at least 5 minutes. Dice chicken.
Add tomatoes, scallions, cilantro, olive oil and red wine vinegar to pasta; toss to combine well. Add chicken. Carefully slice corn kernels off the cob right into bowl. Toss well; add salt and pepper, as desired.
Note: Dish can be served warm, room temperature, or cold. Tastes even better the next day - - great for making ahead.
Nutrition Facts
410 Calories
55g Carbohydrates
2g Saturated Fat
365mg Sodium
11g Fat
28g Protein
50mg Cholesterol
8g Dietary Fiber
Find Dreamfields Pasta near you.

Find Dreamfields at your favorite grocery and retail stores nationwide. Also available online.

Find a store