Penne Rigate Recipes
Shrimp, Almond & Feta Salad
Course

Main Dish

Servings

Makes 6 Servings

Prep Time

15 minutes

Cooking Time

17 minutes

Total Time

32 minutes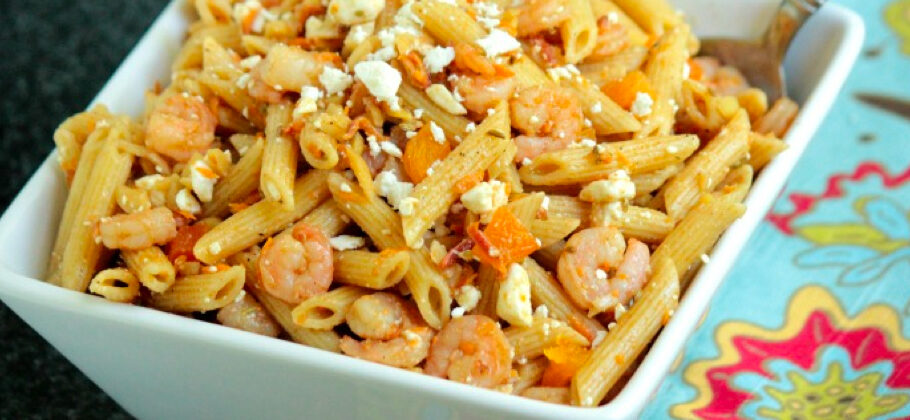 Made with
Dreamfields®
Penne Rigate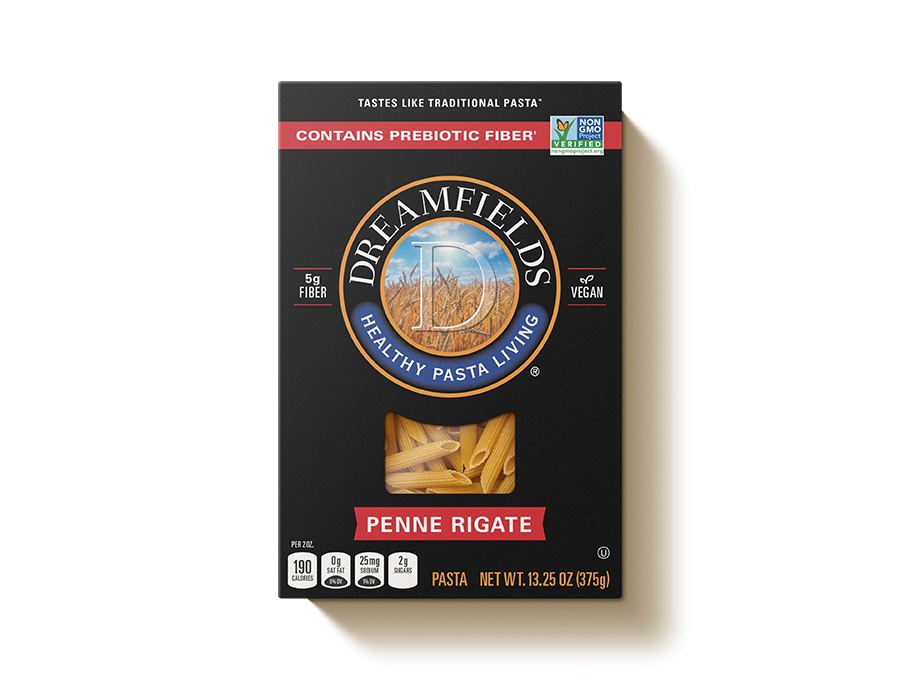 Ingredients
1 box Dreamfields Penne Rigate
1/2 cup extra virgin olive oil (add an additional teaspoon)
1/4 cup balsamic vinegar
1 cup almonds slivered
1 tablespoon fennel seeds
12 ounces extra small shrimp cooked & peeled (defrostif frozen)
1/2 cup carrots shredded finely (or rainbow carrots)
1/2 cup dried apricots chopped
4 ouces crumbled feta cheese
Directions
Cook pasta according to package directions. Place pasta in large bowl.
In small bowl, whisk together 1/2 cup of the oil and the balsamic vinegar. Add to pasta; toss to coat well.
Heat remaining 1 teaspoon oil in large nonstick skillet over medium heat. Add almonds; cook and stir 3 minutes. Add fennel seeds; cook and stir 2 minutes. Transfer to medium bowl; set aside.
Add shrimp and carrots to skillet. Cook and stir 1 to 2 minutes, or until shrimp are opaque.
Add shrimp and reserved almond mixture to pasta; toss to coat well. Add apricots and feta; toss gently to combine. Serve immediately or chilled.
Nutrition Facts
630 Calories
63g Carbohydrates
6g Saturated Fat
620mg Sodium
34g Fat
25g Protein
110mg Cholesterol
9g Dietary Fiber
Find Dreamfields Pasta near you.

Find Dreamfields at your favorite grocery and retail stores nationwide. Also available online.

Find a store