Rotini Recipes
Sesame-Soy Edamame and Pasta Salad
Course

Pasta Salad

Servings

Makes 10 Servings

Prep Time

20 minutes

Cooking Time

10 minutes

Total Time

30 minutes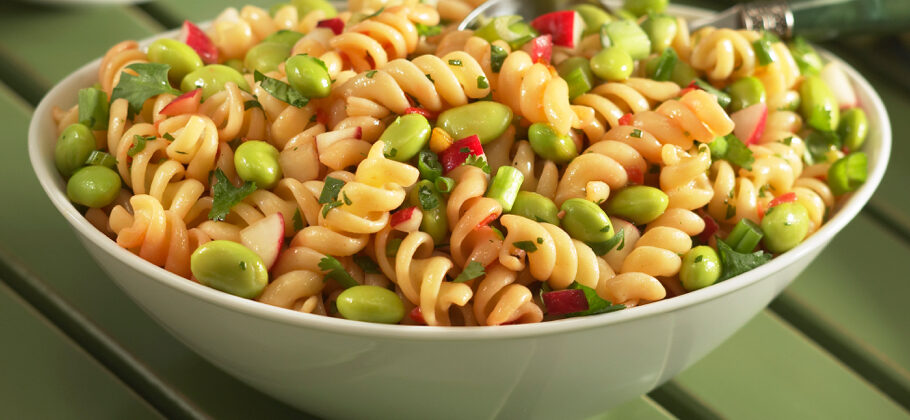 From the kitchen of Dreamfields Pasta

Made with
Dreamfields®
Rotini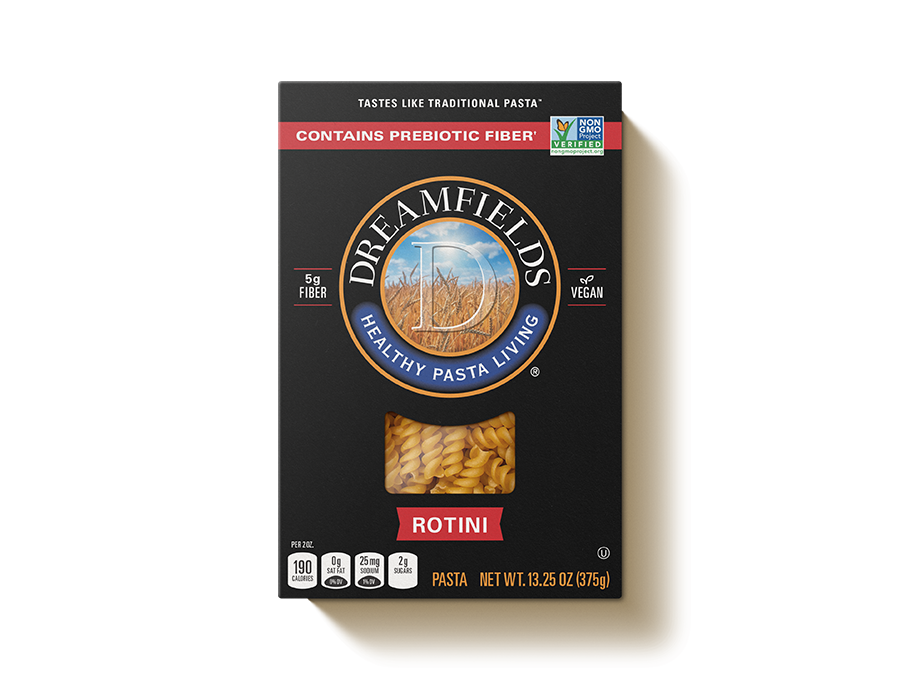 Ingredients
1 box Dreamfields Rotini
3 cups frozen shelled edamame
1 cup radishes diced
1/2 cup fresh cilantro packed, stems removed, chopped
3 green onions thinly sliced
Dressing:
3 tablespoons vegetable oil (or canola oil)
2 tablespoons pickled ginger chopped
2 tablespoons rice wine vinegar
2 tablespoons light soy sauce
2 teaspoons sesame oil
1/2 teaspoon black pepper
1/2 teaspoon hot sauce
3 cloves garlic minced
Directions
Prepare pasta according to package directions, adding edamame during last 3 minutes of cooking. Rinse pasta in cold water; drain again. Place pasta and edamame in large bowl; set aside.
Meanwhile, in small bowl, whisk together dressing ingredients; set aside.
Toss pasta and edamame with radishes, cilantro and green onions. Add dressing; toss to coat.
Serve immediately or cover and refrigerate to chill.
Nutrition Facts
240 Calories
36g Carbohydrates
1g Saturated Fat
180mg Sodium
7g Fat
11g Protein
0mg Cholesterol
6g Dietary Fiber
Find Dreamfields Pasta near you.

Find Dreamfields at your favorite grocery and retail stores nationwide. Also available online.

Find a store