Angel Hair Recipes
Savory Ricotta Angel Hair
Course

Main Dish

Servings

Makes 4 Servings

Prep Time

20 minutes

Cooking Time

10 minutes

Total Time

30 minutes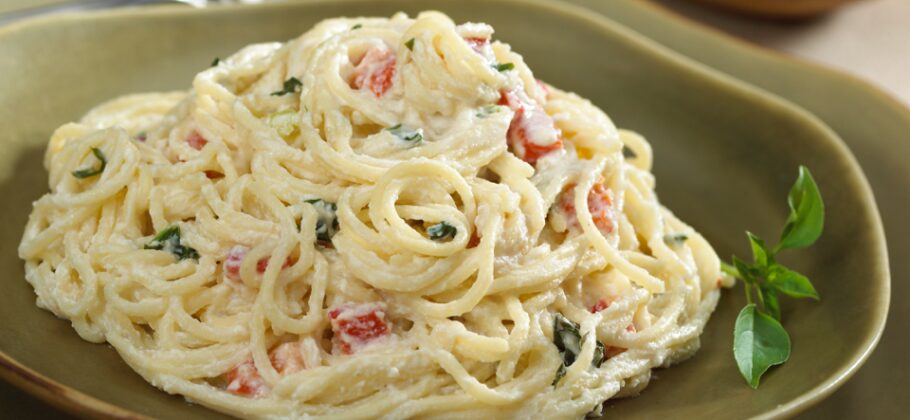 From the kitchen of Dreamfields Pasta

Made with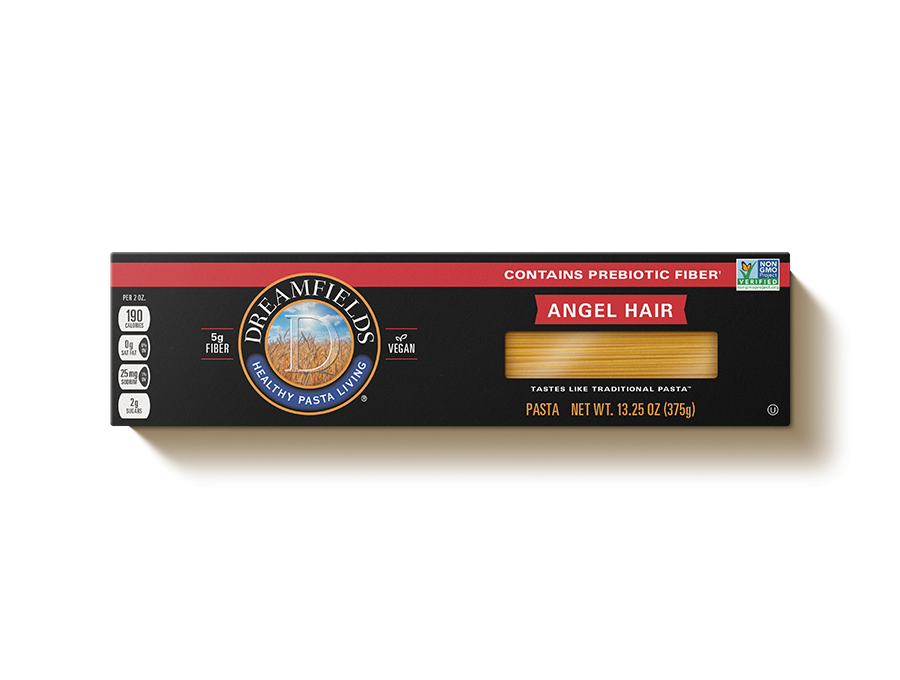 Dreamfields®
Angel Hair
Ingredients
1/2 box Dreamfields Angel Hair Pasta
1-1/2 tablespoons olive oil
5 cloves garlic minced
2 tablespoons dry white wine
1 15 oz container part-skim ricotta cheese
1/2 cup fresh basil chopped
1/2 cup small green onions (or chives), thinly sliced
1/2 cup roasted red bell peppers diced
1/4 cup Parmesan cheese grated
1/3 cup reduced-sodium, fat free chicken broth
3 tablespoons walnuts chopped, toasted (optional)
Directions
Cook pasta according to package directions. Drain; rinse in cold water or in ice water until completely cooled and drain well.
Meanwhile, in large nonstick skillet heat oil over medium-high heat. Add garlic; cook 1 to 2 minutes until tender, stirring frequently (do not brown). Add wine; reduce heat to medium.
Stir in remaining ingredients except walnuts; cook 2 to 3 minutes until heated through, stirring frequently. Add pasta to skillet. Toss to coat well; heat through. (If necessary, stir in additional broth 1 tablespoon at a time to reach desired consistency.)
Serve in individual pasta bowls. Sprinkle with walnuts, if desired.
Nutrition Facts
409 Calories
45g Carbohydrates
7g Saturated Fat
443mg Sodium
16g Fat
22g Protein
39mg Cholesterol
5g Dietary Fiber
Find Dreamfields Pasta near you.

Find Dreamfields at your favorite grocery and retail stores nationwide. Also available online.

Find a store