Rotini Recipes
Salmon Pasta Salad with Mint and Lemon
Course

Main Dish

Servings

Makes 6 Servings

Prep Time

30 minutes

Cooking Time

15 minutes

Total Time

15 minutes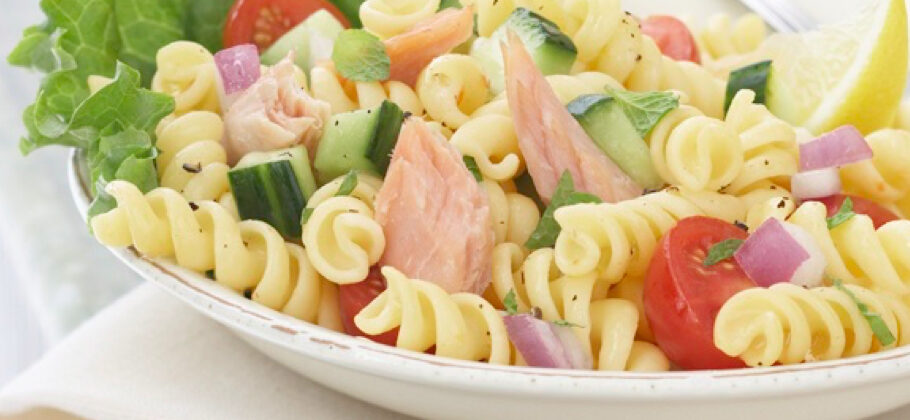 By: The Better Homes and Gardens Test Kitchen

Made with
Dreamfields®
Rotini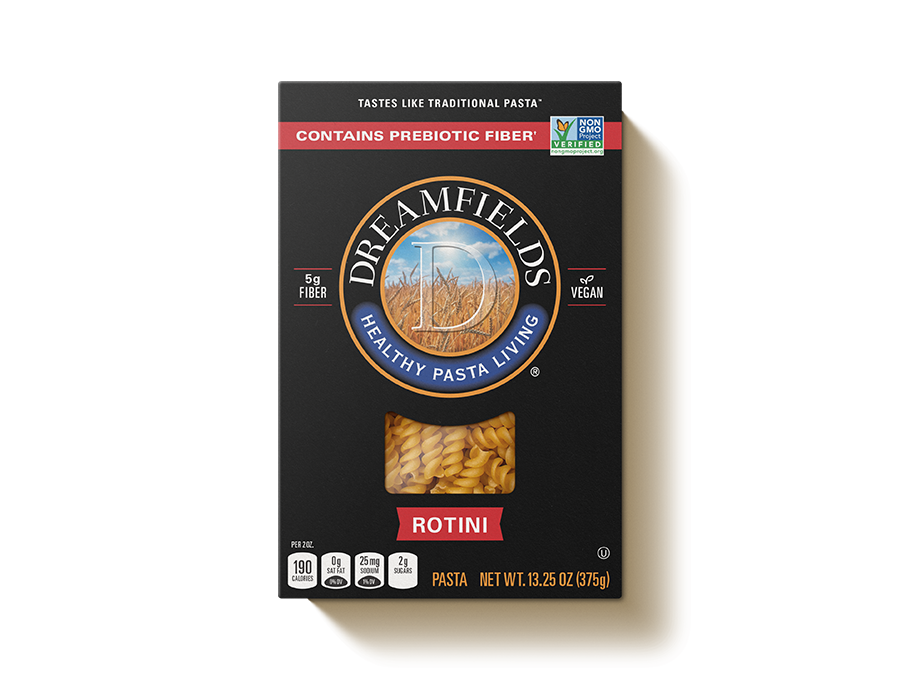 Ingredients
8 ounces Dreamfields Rotini (about 3 cups)
12 ounces chopped salmon (cooked)
1 cup seeded cucumber (chopped)
1/4 cup red onion (chopped)
3 tablespoons fresh mint (snipped)
3 tablespoons fresh lemon juice
1 tablespoon olive oil
2 teaspoons honey
1 teaspoon lemon zest (optional)
1/4 teaspoon salt
1/8 teaspoon Coarse-ground black pepper
1 cup cherry tomatoes (halved)
leaf lettuce (optional)
lemon wedges (optional)
Directions
Cook pasta according to package directions; drain. Rinse with cold water; drain again. In a medium bowl combine drained pasta, salmon, cucumber, red onion and mint.
For vinaigrette, in a small bowl combine lemon juice, olive oil, honey, zest, if desired, salt, and pepper. Whisk together. Pour over pasta mixture. Toss gently to coat. Add tomatoes. Toss gently. Serve immediately or cover and chill up to 24 hours. Serve on top lettuce with fresh lemon, if desired.
Notes: Cooked smoked salmon or smoked turkey breast may be substituted for cooked salmon.
Nutrition Facts
397 Calories
50g Carbohydrates
2g Saturated Fat
210mg Sodium
11g Fat
29g Protein
54mg Cholesterol
6g Dietary Fiber
Find Dreamfields Pasta near you.

Find Dreamfields at your favorite grocery and retail stores nationwide. Also available online.

Find a store