Angel Hair Recipes
Rustic Sausage and Angel Hair
Course

Main Dish

Servings

Makes 4 Servings

Prep Time

15 minutes

Cooking Time

20 minutes

Total Time

35 minutes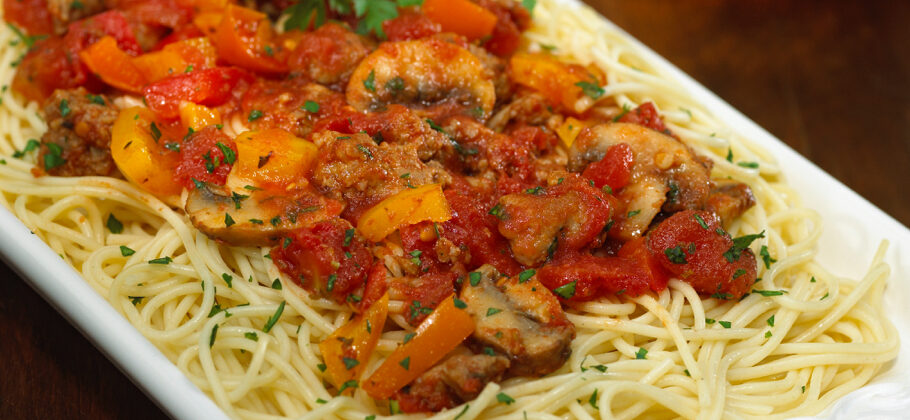 From the kitchen of Dreamfields Pasta

Made with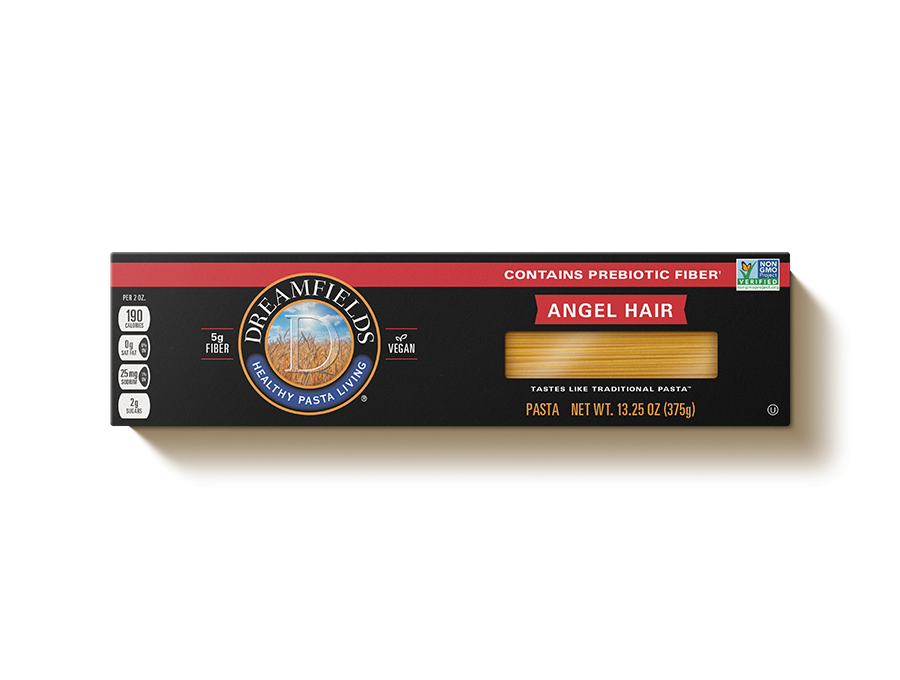 Dreamfields®
Angel Hair
Ingredients
1/2 box Dreamfields Angel Hair Pasta
1 tablespoon olive oil
1/2 pound hot turkey Italian sausage casings removed, crumbled
3/4 pound baby Portobello (or sub with crimini or white) in 1/4 inch slices
1 cup bell pepper coarsely chopped (any colors)
1/2 tablespoon dried Italian seasoning blend
1 14.5 oz can diced tomatoes undrained
2 tablespoons Parmesan cheese shredded
2 tablespoons fresh Italian parsely chopped
Directions
Cook pasta according to package directions. Drain and return to pan.
Meanwhile, heat oil in large nonstick skillet over medium-high heat. Add sausage; cook about 5 minutes until sausage is cooked through, stirring frequently.
Add mushrooms, bell pepper and Italian seasoning. Reduce heat to medium; continue cooking, 3 to 4 minutes until mushrooms begin to soften, stirring frequently. Stir in tomatoes; cook 5 to 7 minutes until desired consistency, stirring occasionally.
To serve, spoon sauce over pasta and toss. Or, add pasta to skillet with sauce and toss. Garnish with Parmesan cheese and chopped parsley.
Nutrition Facts
336 Calories
47g Carbohydrates
10g Saturated Fat
716mg Sodium
10g Fat
19g Protein
3mg Cholesterol
8g Dietary Fiber
Find Dreamfields Pasta near you.

Find Dreamfields at your favorite grocery and retail stores nationwide. Also available online.

Find a store