Rotini Recipes
Rotini with Broccoli, Peas, Basil and Goat Cheese
Course

Pasta Salad

Servings

Makes 8 Servings

Prep Time

10 minutes

Cooking Time

10 minutes

Total Time

20 minutes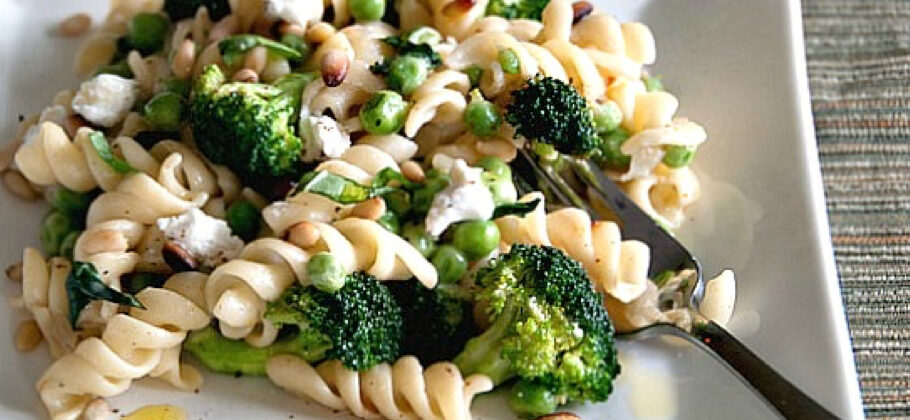 By: Healthy Green Kitchen

Made with
Dreamfields®
Rotini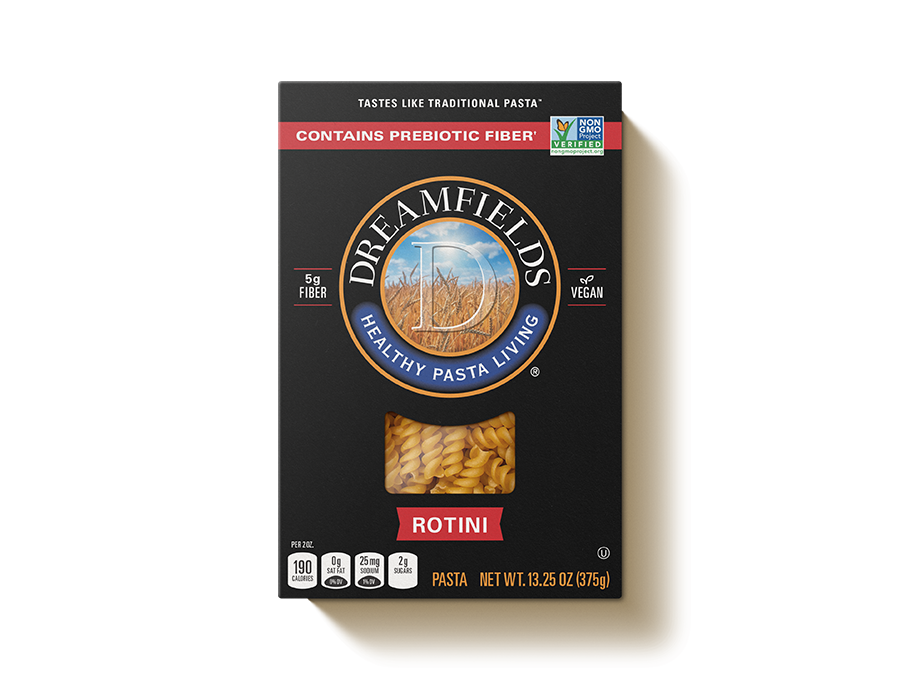 Ingredients
1/2 box Dreamfields Rotini
1 cup freshly shelled snap peas (or frozen peas)
2 tablespoons olive oil
1 large shallot minced (or 2 small shallots)
1 cup chopped broccoli
1/2 cup crumbled fresh goat cheese
crushed red pepper flakes
toasted pine nute
crumbled fresh goat cheese (optional)
olive oil (optional)
sea salt (optional)
Directions
Cook pasta according to package directions, adding peas during last 30 seconds of cooking; set aside.
Heat olive oil in heavy skillet over medium heat. Add shallots; cook 1 minute, then add broccoli and continue cooking 2 to 3 minutes, stirring occasionally. Remove from heat.
Toss pasta and peas with broccoli mixture. Add basil and 1/4 cup goat cheese; toss to mix well.
Spoon pasta onto serving dishes; sprinkle with crushed red pepper and pine nuts, as desired. Finish with additional cheese, a drizzle of olive oil and sea salt, if desired.
Nutrition Facts
300 Calories
44g Carbohydrates
3g Saturated Fat
60mg Sodium
11g Fat
11g Protein
10mg Cholesterol
7g Dietary Fiber
Find Dreamfields Pasta near you.

Find Dreamfields at your favorite grocery and retail stores nationwide. Also available online.

Find a store