Rotini Recipes
Rotini, Green Bean & Pepper Jack with Lemony Vinaigrette
Course

Pasta Salad

Servings

Makes 6 Servings

Prep Time

15 minutes

Cooking Time

20 minutes

Total Time

35 minutes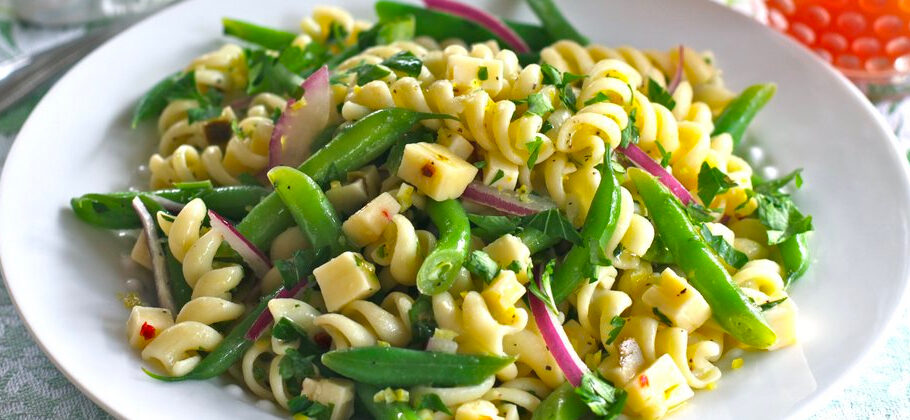 Made with
Dreamfields®
Rotini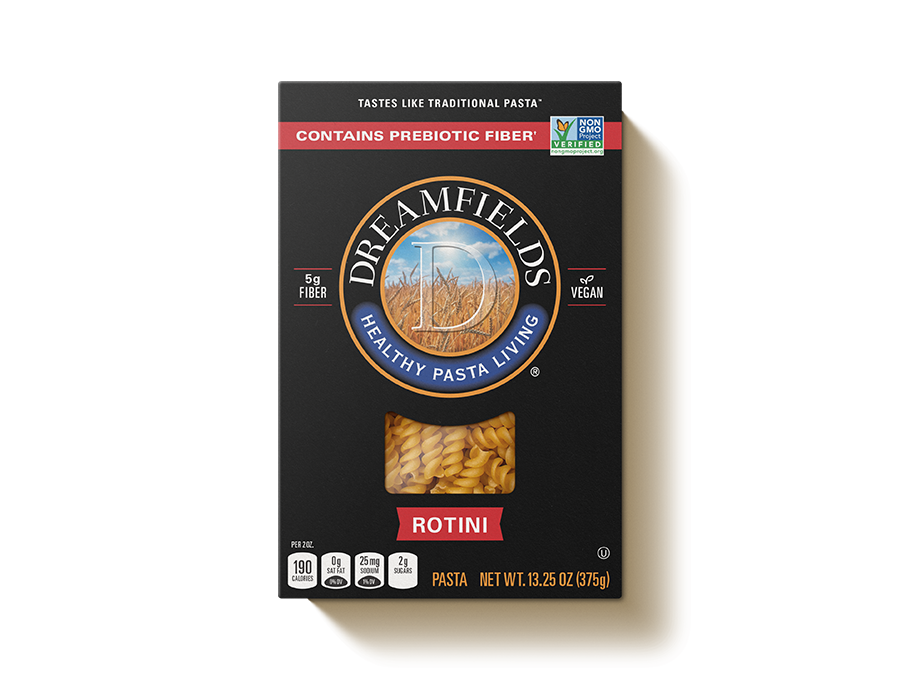 Ingredients
Salad
2 cups Dreamfields Rotini
1/2 cup red onion thinly sliced
1/2 pound fresh green beans ends trimmed, cut into 2-inch pieces
4 ounces Cabot Pepper Jack Light (or Jalapeno Light Cheddar) diced
1/3 cup Italian parsley coarsely chopped
Dressing
1 clove garlic peeled
1 teaspoon salt
1 teaspoon lemon zest freshly grated
1/4 cup fresh lemon juice
3 tablespoons extra virgin olive oil
1 teaspoon Dijon mustard
1/2 teaspoon ground black pepper
Directions
To make dressing:
On cutting board, coarsely chop garlic, then sprinkle with all of salt. With knife blade held sideways, mash garlic and salt into coarse paste. Scrape into small bowl.
Add remaining ingredients and whisk together until well blended; set aside.
To make salad
In small bowl, cover red onions with ice water and set aside.
Bring large pot of water to boil; add green beans and cook for 3 to 5 minutes or until crisp-tender. Remove with slotted spoon to colander and rinse under cold water until cool. Transfer to large bowl.
Add rotini to boiling water and cook until just tender, about 10 minutes. Drain, rinse until cool and add to beans. Squeeze excess water from soaked red onions and add to bowl, along with cheese and parsley. Pour dressing over salad and toss gently until well combined.
Nutrition Facts
0 Calories
0g Carbohydrates
0g Saturated Fat
0mg Sodium
0g Fat
0g Protein
0mg Cholesterol
0g Dietary Fiber
Find Dreamfields Pasta near you.

Find Dreamfields at your favorite grocery and retail stores nationwide. Also available online.

Find a store