Linguine Recipes
Pesto Shrimp and Veggies Over Linguine
Course

Main Dish

Servings

Makes 4 Servings

Prep Time

15 minutes

Cooking Time

15 minutes

Total Time

30 minutes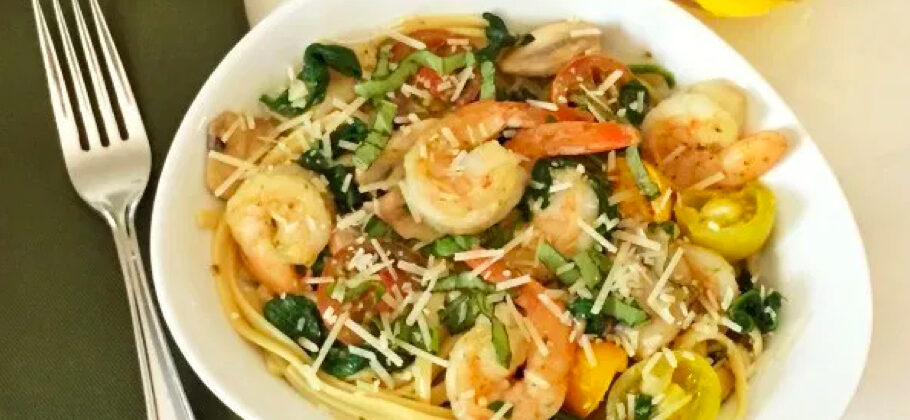 Made with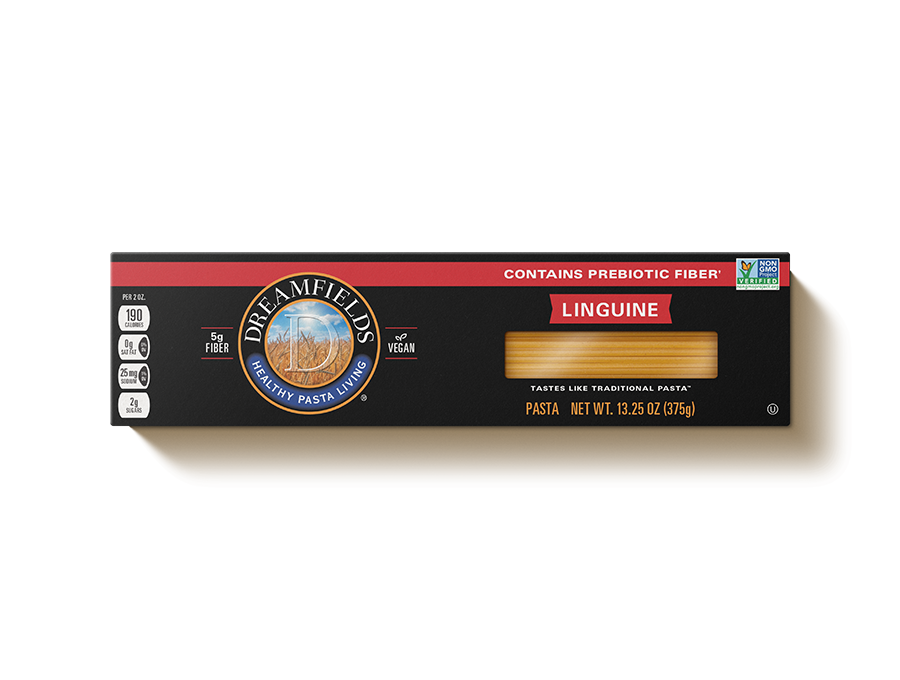 Dreamfields®
Linguine
Ingredients
8 ounces Dreamfields Linguine
1 tablespoon olive oil
2 teaspoons garlic finely chopped, divided
10 ounces white mushrooms sliced
2 cups fresh spinach
1 pound shrimp frozen or defrosted, raw
1 cup cherry, cherry or mini heirloom tomatoes halved
1/4 cup basil pesto (jarred)
4 teaspoons Parmesan cheese shredded
Directions
Cook pasta according to package directions; set aside.
Heat large sauté pan over medium to medium-high heat; add olive oil. Add 1 teaspoon of the garlic; cook about 30 seconds. Add mushrooms; cook 3 to 5 minutes. Add spinach; cook 2 to 3 minutes or until wilted, stirring occasionally.
With slotted spoon, transfer vegetables to large bowl. Drain any extra liquid from pan. Add shrimp with remaining teaspoon garlic to pan; cook about 4 minutes or until cooked through and opaque, stirring occasionally. Drain any liquid in pan. Return vegetables and accumulated liquid to pan; stir in tomatoes. Add pesto to shrimp and vegetables. Stir gently to combine; heat through. Remove from heat. Add pasta; toss to combine. Sprinkle with Parmesan cheese, if desired.
Nutrition Facts
410 Calories
49g Carbohydrates
2g Saturated Fat
1160mg Sodium
12g Fat
31g Protein
190mg Cholesterol
7g Dietary Fiber
Find Dreamfields Pasta near you.

Find Dreamfields at your favorite grocery and retail stores nationwide. Also available online.

Find a store