Penne Rigate Recipes
Penne with Tomatoes and Olives
Course

Side Dish

Servings

Makes 8 Servings

Prep Time

15 minutes

Cooking Time

15 minutes

Total Time

30 minutes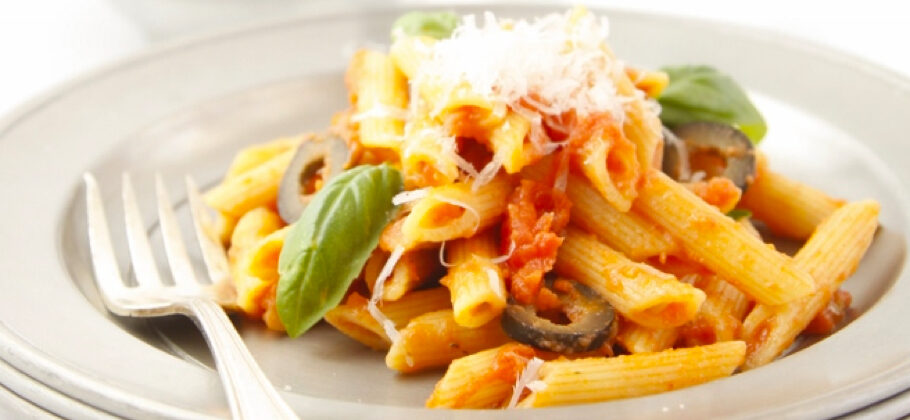 Made with
Dreamfields®
Penne Rigate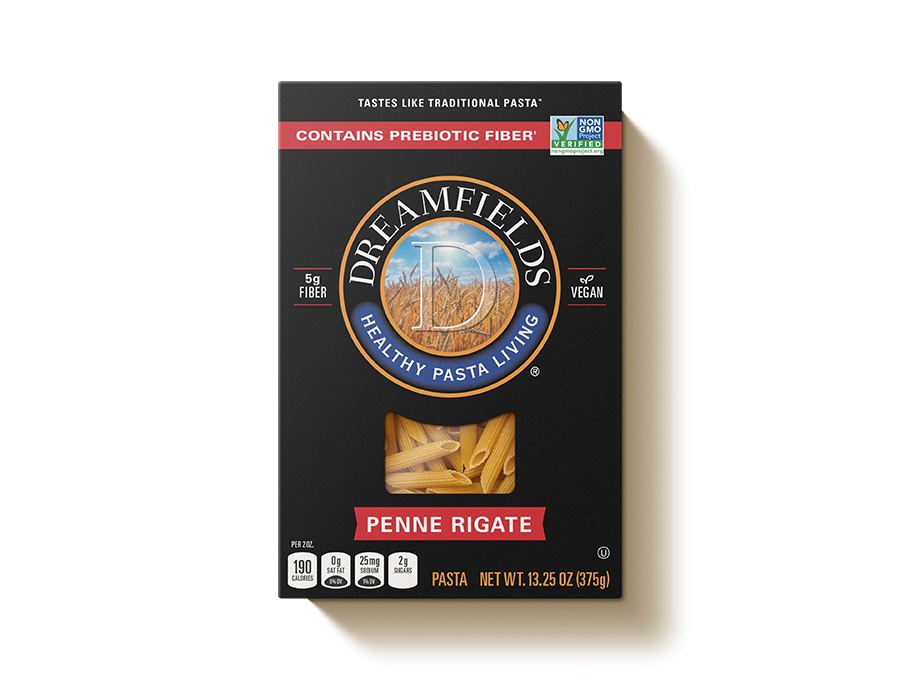 Ingredients
1 pound Dreamfields Penne Rigate
1 tablespoon extra virgin olive oil
18.3 ounces crushed tomatoes
3 tablespoons mascarpone
6 ounces black pitted olives drained and sliced
Kosher salt and pepper
Parmigiano Reggiano cheese grated
fresh basil

Directions
Place a large pot of generously salted water onto boil. Add pasta. Cook until al dente. Drain.
Into a large sauce pan add oil and heat over medium heat. Add tomatoes. Season with salt and pepper. Cook for approximately 5 minutes.
Add mascarpone. Stir to combine. Add olives.
Add drained pasta to sauce. Stir to coat.
Garnish plates with fresh basil and grated Parmigiano.
Nutrition Facts
150 Calories
17g Carbohydrates
2g Saturated Fat
280mg Sodium
6g Fat
9g Protein
5mg Cholesterol
6g Dietary Fiber
Find Dreamfields Pasta near you.

Find Dreamfields at your favorite grocery and retail stores nationwide. Also available online.

Find a store