Penne Rigate Recipes
Penne with Jicama, Avocado and Lime
Course

Pasta Salad

Servings

Makes 6 Servings

Prep Time

20 minutes

Cooking Time

10 minutes

Total Time

30 minutes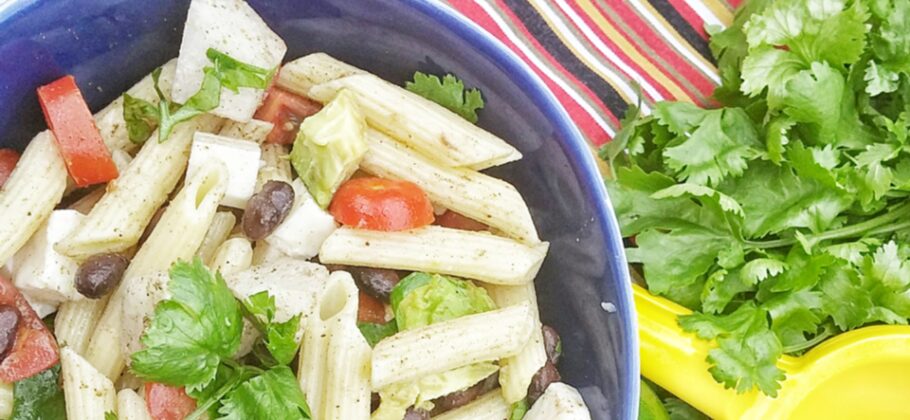 Made with
Dreamfields®
Penne Rigate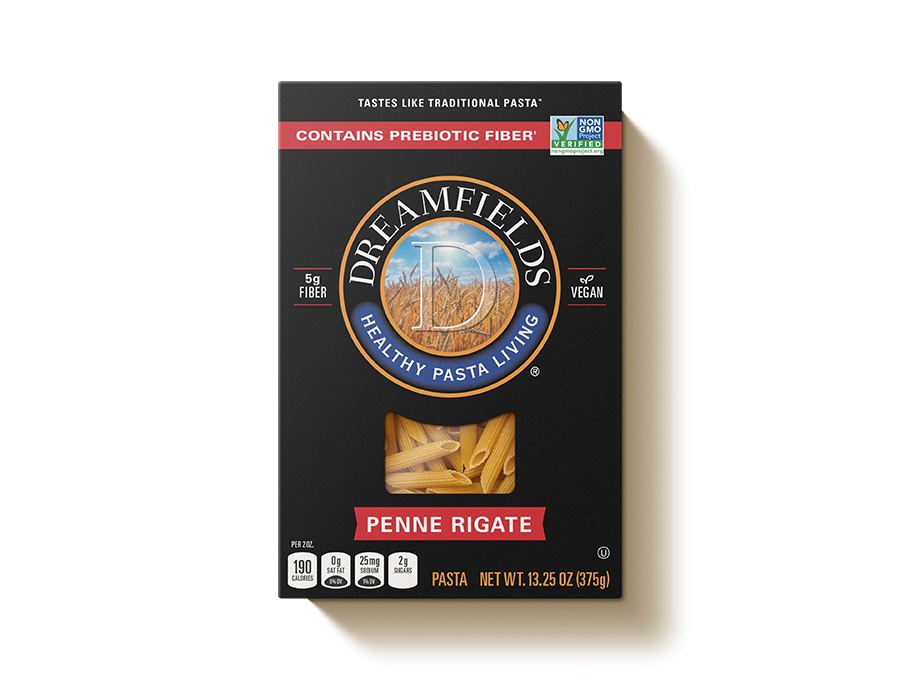 Ingredients
1 box Dreamfields Penne Rigate (or Dreamfields Rotini)
1 15 oz can black beans drained and rinsed
2 cups cherry or teardrop tomatoes quartered
1 cup jicama large dice
1 cup Cotija cheese diced (see note below)
1 avocado large dice
1 tablespoon cumin ground
1/2 teaspoon salt
1/2 cup fresh cilantro chopped
fresh black pepper
honey lime dressing (see below)
Honey Lime Dressing
4 tablespoons lime juice
2 tablespoons olive oil
2 teaspoons lime zest
2 teaspoons honey
1/4 teaspoon salt
1/8 teaspoon pepper

Directions
Pasta Instructions
Cook pasta according to package directions. Place in large bowl; set aside.
Add beans, tomatoes, jicama and Cojtia cheese to pasta. Stir gently to mix ingredients well. Add avocado, cumin, salt and pepper; stir just enough to incorporate into pasta mixture, keeping avocado cubes intact.
Add Honey Lime Dressing and cilantro; toss gently to coat completely.
Dressing Instructions
Place all ingredients in small jar with lid. Shake vigorously until well combined.
Based on 6 Servings
Based on 12 Servings
225 Calories
8 g Fat
33 g Carbohydrates
9 g Protein
3 g Saturated Fat
10 mg Cholesterol
335 mg Sodium
7 g Dietary Fiber
Note: 1 cup diced white sharp Cheddar cheese can be substituted for Cojtia cheese.
Nutrition Facts
450 Calories
66g Carbohydrates
5g Saturated Fat
670mg Sodium
15g Fat
18g Protein
20mg Cholesterol
13g Dietary Fiber
Find Dreamfields Pasta near you.

Find Dreamfields at your favorite grocery and retail stores nationwide. Also available online.

Find a store