Penne Rigate Recipes
Penne with Greens and Cannellini Beans
Course

Main Dish

Servings

Makes 6 Servings

Prep Time

15 minutes

Cooking Time

15 minutes

Total Time

30 minutes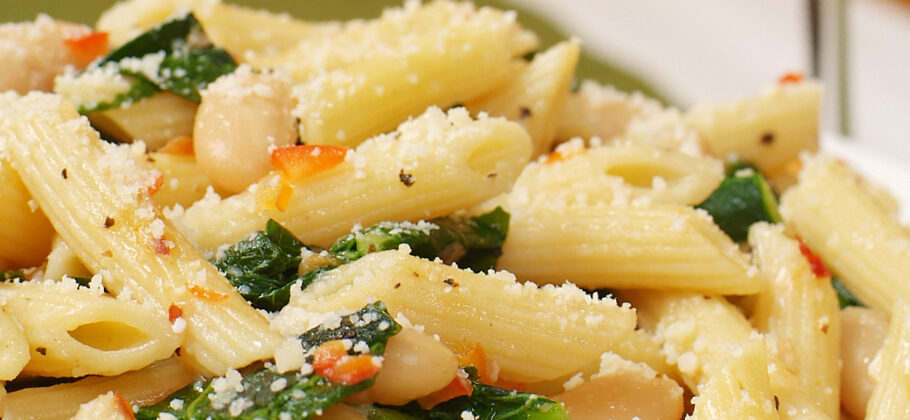 From the kitchen of Dreamfields Pasta and Chef Jim Coleman

Low in fat and loaded with fiber, the smooth texture and slightly nutty flavor of cannellini beans (or white kidney beans) makes a great addition to healthy pasta recipes.

Made with
Dreamfields®
Penne Rigate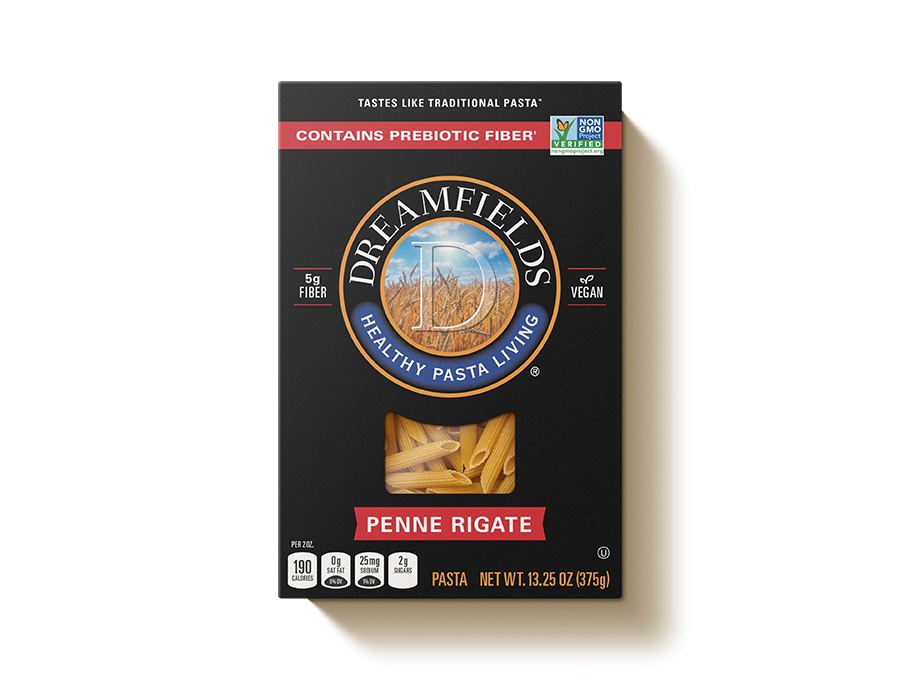 Ingredients
1 box Dreamfields Penne Rigate uncooked
2 tablespoons olive oil
1/2 red bell pepper diced
1 tablespoon garlic minced
1/4-1/2 teaspoon crushed red pepper flakes
1 cup reduced-sodium, fat free chicken broth
1 pound fresh collard or mustard greens trimmed, cut into pieces
1 15 oz can cannellini beans rinsed and drained (or other white beans)
Kosher salt and freshly ground black pepper
Parmesan cheese grated (optional)

Directions
Prepare pasta according to package directions. Set aside.
Meanwhile, in large skillet, heat olive oil over medium-high heat. Add bell pepper, garlic and red pepper flakes; cook 1 to 2 minutes, stirring constantly. Add broth; bring to boil.
Add greens; return to boil. Cook 1 to 2 minutes, uncovered, until greens are just crisp-tender, stirring occasionally. Add greens with liquid to pasta; toss to coat. Add beans; toss gently. Adjust seasoning with salt and pepper. Top with grated Parmesan cheese, if desired.
Serving Note: Any dark, leafy greens such as kale, spinach or chard can be substituted for the collard greens. 1-1/2 cups cooked cannellini beans can be substituted for the canned beans.
Nutrition Facts
336 Calories
63g Carbohydrates
1g Saturated Fat
128mg Sodium
6g Fat
16g Protein
0mg Cholesterol
11g Dietary Fiber
Find Dreamfields Pasta near you.

Find Dreamfields at your favorite grocery and retail stores nationwide. Also available online.

Find a store