Penne Rigate Recipes
Penne with Cauliflower, Cilantro and Cumin
Course

Main Dish

Servings

Makes 6 Servings

Prep Time

15 minutes

Cooking Time

10 minutes

Total Time

25 minutes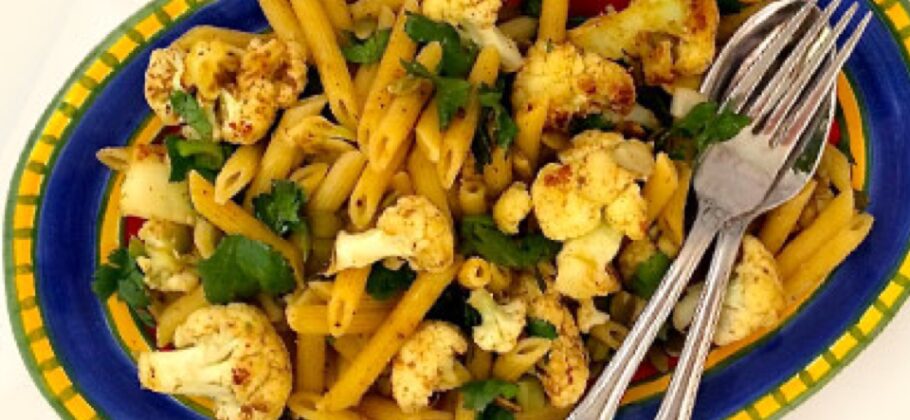 Made with
Dreamfields®
Penne Rigate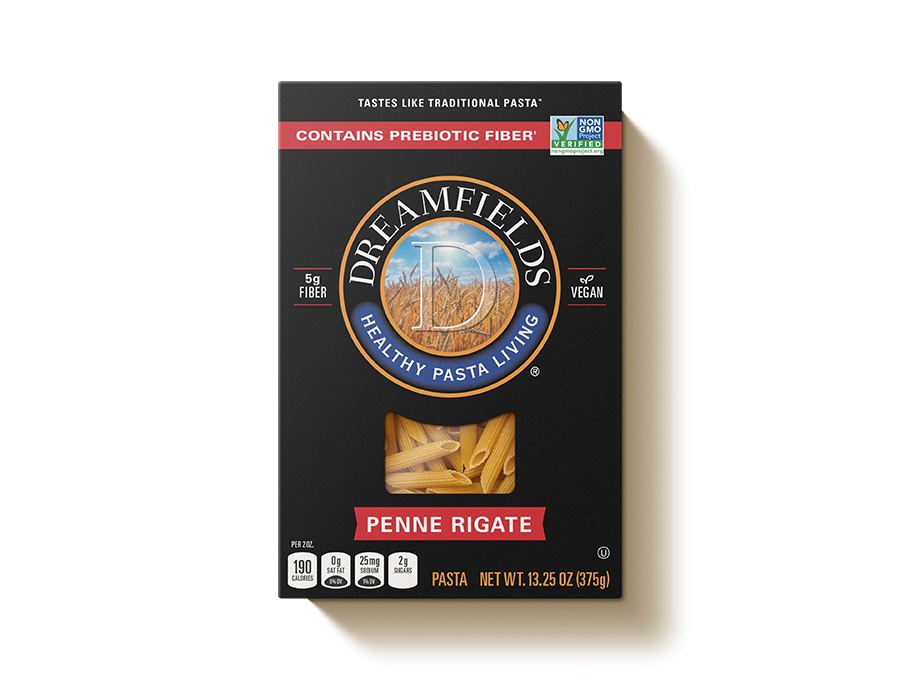 Ingredients
1 box Dreamfields Penne Rigate
1-1/2 tablespoons olive oil
1 small cauliflower broken into small florets
1/4 cup pepitas (shelled pumpkin seeds)
2 cloves garlic minced
1-1/4 teaspoons cumin ground
1/2 cup fresh cilantro coarsely chopped
4 green onions chopped
sea salt
black pepper
extra virgin olive oil (optional)
Directions
Cook pasta according to package directions. Place in large bowl; set aside.
Meanwhile, heat olive oil in a large sauté pan over medium heat. Add cauliflower; sauté 4 minutes. Add pepitas, garlic, cumin and salt and pepper, as desired; sauté 2 minutes. Add green onions; sauté an additional 2 minutes.
Add cauliflower mixture and cilantro to pasta; toss to combine. Place mixture on large platter. Drizzle with extra virgin olive oil, if desired. Serve immediately. Note: This is also delicious served cold as a pasta salad.
Nutrition Facts
300 Calories
51g Carbohydrates
1g Saturated Fat
40mg Sodium
8g Fat
11g Protein
0mg Cholesterol
8g Dietary Fiber
Find Dreamfields Pasta near you.

Find Dreamfields at your favorite grocery and retail stores nationwide. Also available online.

Find a store