Penne Rigate Recipes
Penne Rigate with Turkey, Swiss Chard and Walnuts
Course

Main Dish

Servings

Makes 6 Servings

Prep Time

15 minutes

Cooking Time

15 minutes

Total Time

30 minutes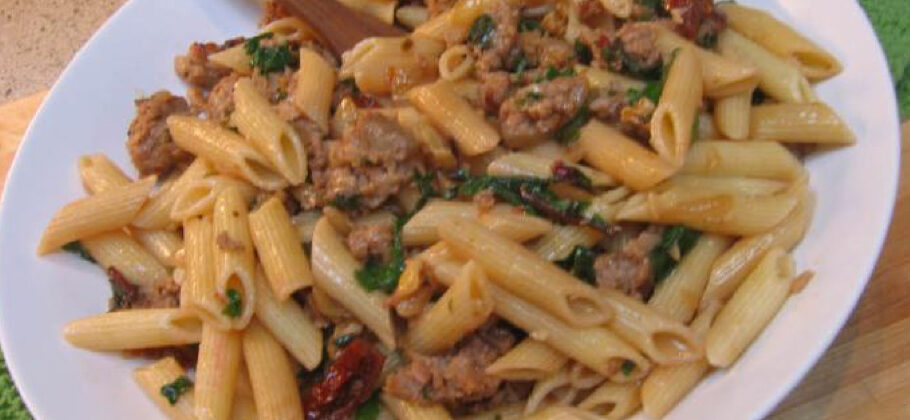 Break the rye bread and mayo routine. Give this delicious Dreamfields "2 days after turkey day" pasta recipe a try. It's our gift of thanks to you for being a Dreamfields Pasta lover.

Made with
Dreamfields®
Penne Rigate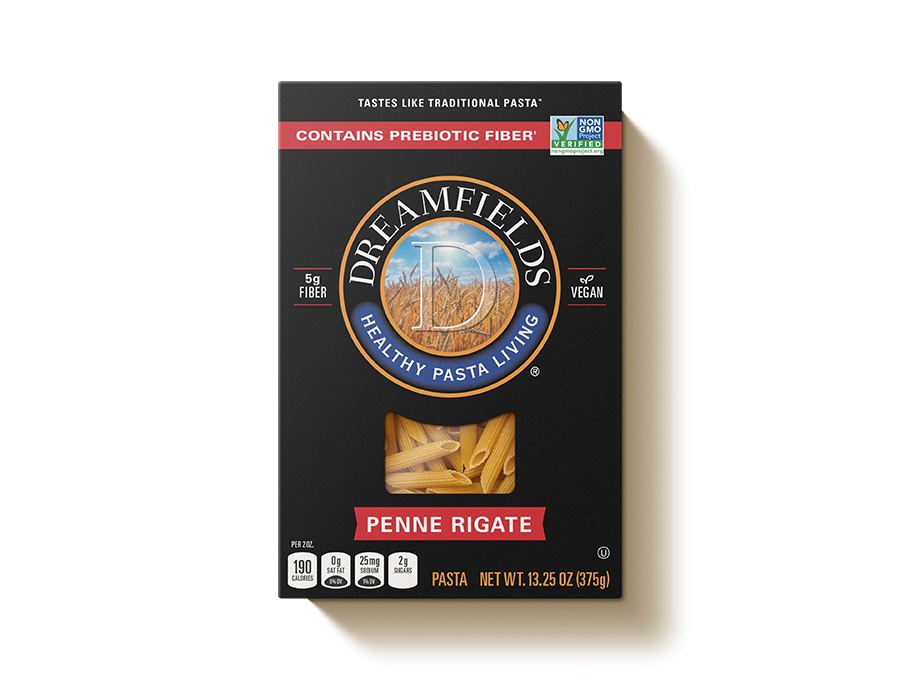 Ingredients
1 box Dreamfields Penne Rigate
1 tablespoon olive oil
1 pound ground turkey breast
1-1/2 cups onion chopped
2 cloves garlic minced
5 cups fresh Swiss chard (or spinach) chopped
1/2 cup reduced-sodium chicken broth
1/3 cup oil-packed dried tomatoes drained and chopped
1/2 teaspoon salt
1/4 teaspoon ground red pepper (cayenne)
1/4 cup Parmesan cheese grated
1/4 cup toasted walnuts chopped (optional)

Directions
Cook pasta according to package directions.
Meanwhile, heat oil in large skillet over medium heat. Cook ground turkey, onion and garlic 5 minutes, or until turkey is cooked through, stirring to break up turkey. Add Swiss chard, broth, tomatoes, salt and cayenne pepper. Cook about 5 minutes, until Swiss chard is wilted and sauce begins to thicken, stirring occasionally.
Drain pasta. Add to turkey mixture; toss. Sprinkle with Parmesan cheese and walnuts, if desired.
Nutrition Facts
351 Calories
53g Carbohydrates
12g Saturated Fat
244mg Sodium
6g Fat
28g Protein
0mg Cholesterol
9g Dietary Fiber
Find Dreamfields Pasta near you.

Find Dreamfields at your favorite grocery and retail stores nationwide. Also available online.

Find a store