Penne Rigate Recipes
Penne Rigate Chicken Pasta Soup
Course

Soup

Servings

Makes 10 Servings

Prep Time

20 minutes

Cooking Time

40 minutes

Total Time

1 hour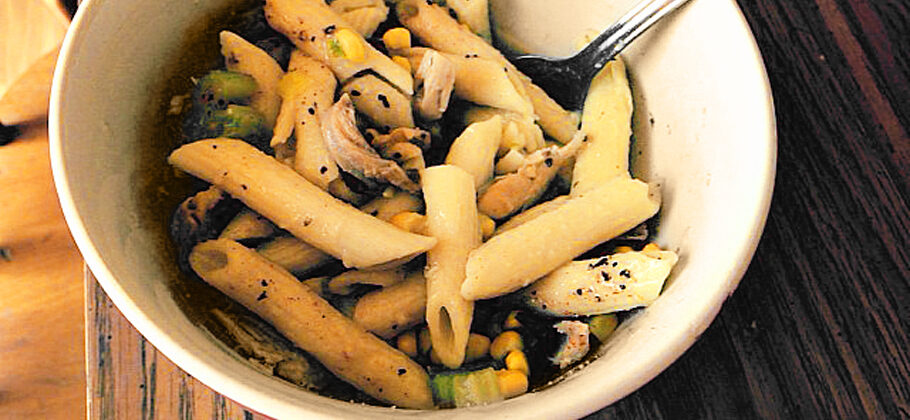 Entertain With A Warm Delicious Soup. Fill your home with the smells of homemade soup with Shop With Me Mama's Penne Rigate Chicken Pasta Soup. This delicious soup features tender succulent chicken drumstick meat, fresh mushrooms and celery as well as sweet corn. It is great for casual entertaining or just having a warm meal to serve your family.

Made with
Dreamfields®
Penne Rigate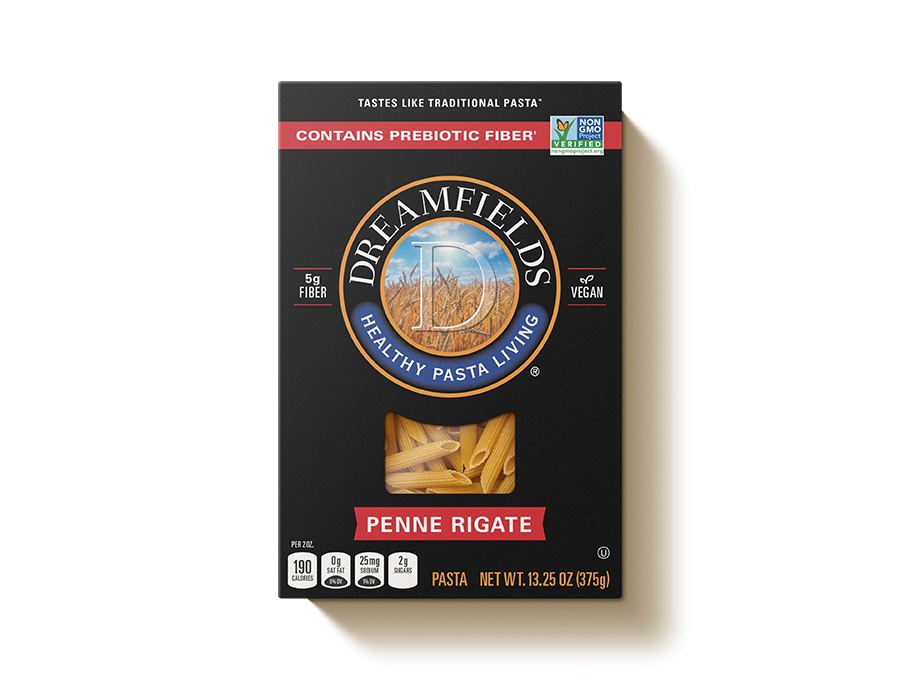 Ingredients
1 box Dreamfields Penne Rigate
4 quarts water
4 chicken drumsticks
2 stalks celery chopped
1 cup frozen corn
6 large mushrooms chopped
1 chicken bouillon cube
salt and pepper to taste

Directions
In 4 quarts of water, boil chicken drumsticks until cooked through. Remove the chicken and set aside. Reserve the cooking liquid in a pan.
Add the pasta to the pan with cooking liquid, adding water if necessary. Cook the pasta until al dente, according to the package directions. Remove the pasta and set aside; reserve the cooking liquid.
Meanwhile, tear the chicken from the drumsticks and cut or shred. Add the chicken, celery, corn mushrooms and bouillon cube to the cooking liquid. Season with salt and pepper. Simmer for 10 minutes or until heated through.
Portion the pasta into individual serving bowls. Ladle the soup over the pasta. Serve immediately.
Nutrition Facts
190 Calories
31g Carbohydrates
5g Saturated Fat
140mg Sodium
3g Fat
11g Protein
20mg Cholesterol
4g Dietary Fiber
Find Dreamfields Pasta near you.

Find Dreamfields at your favorite grocery and retail stores nationwide. Also available online.

Find a store