Penne Rigate Recipes
Penne Primavera Salad with Creamy Cucumber and Dill Yogurt Dressing
Course

Pasta Salad

Servings

Makes 6 Servings

Prep Time

20 minutes

Cooking Time

10 minutes

Total Time

30 minutes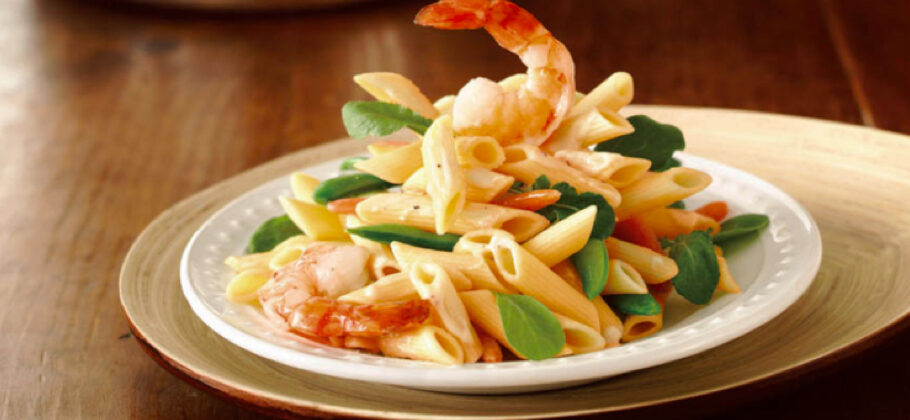 Made with
Dreamfields®
Penne Rigate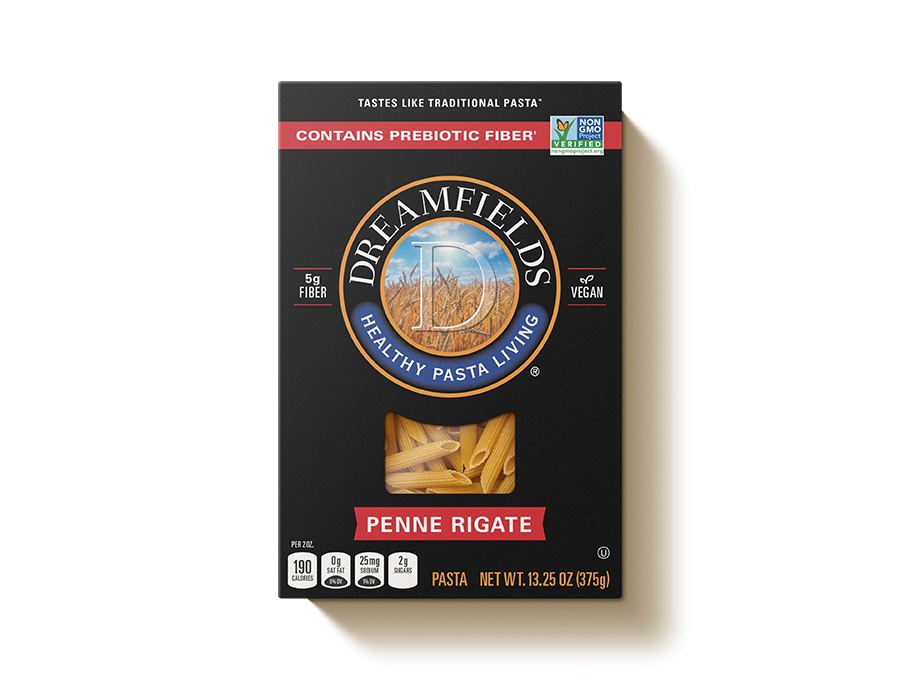 Ingredients
1 box Dreamfields Penne Rigate
2 ears corn or 1 cup of frozen corn
3 mini cucumbers (or 1 medium cucumber) diced
1 cup plain low-fat yogurt
1 tablespoon extra virgin olive oil
1 tablespoon Dijon mustard
3 sprigs fresh dill coarsely chopped
3 Roma tomatoes diced
6 cups baby spinach rinsed and dried
salt and pepper (optional)

Directions
Cook pasta according to package directions. Place pasta in large bowl; set aside.
Meanwhile, place ears of corn into pot of boiling water; turn off heat. Cover; let stand 10 minutes. Cool corn and cut from cob. If using frozen corn, microwave on HIGH 1 minute to defrost.
Combine cucumbers, yogurt, oil, mustard and dill in small bowl; stir to mix well. Toss with pasta. Add corn and tomatoes; toss gently. Sprinkle with salt and pepper, if desired.
Divide spinach evenly among individual bowls. Top with pasta salad. Serve at room temperature or chilled.



Based on 6 Servings
Based on 12 Servings
150 Calories
3 g Fat
29 g Carbohydrates
6 g Protein
3 mg Cholesterol
65 mg Sodium
4 g Dietary Fiber
Nutrition Facts
300 Calories
58g Carbohydrates
0g Saturated Fat
130mg Sodium
5g Fat
12g Protein
5mg Cholesterol
7g Dietary Fiber
Find Dreamfields Pasta near you.

Find Dreamfields at your favorite grocery and retail stores nationwide. Also available online.

Find a store