Penne Rigate Recipes
Penne Mediterranean Delight Salad
Course

Main Dish

Servings

Makes 4 Servings

Prep Time

20 minutes

Cooking Time

10 minutes

Total Time

2 hours, 25 minutes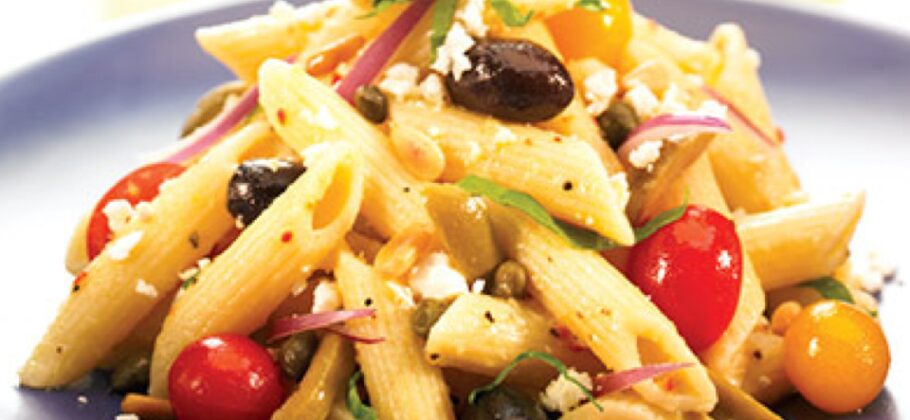 Hummus makes a very delicious and different pasta salad dressing. This recipe can serve as a filling lunch salad. If the mixture is dry, drizzle some additional olive oil to moisten. Add the pine nuts just before serving.
Made with
Dreamfields®
Penne Rigate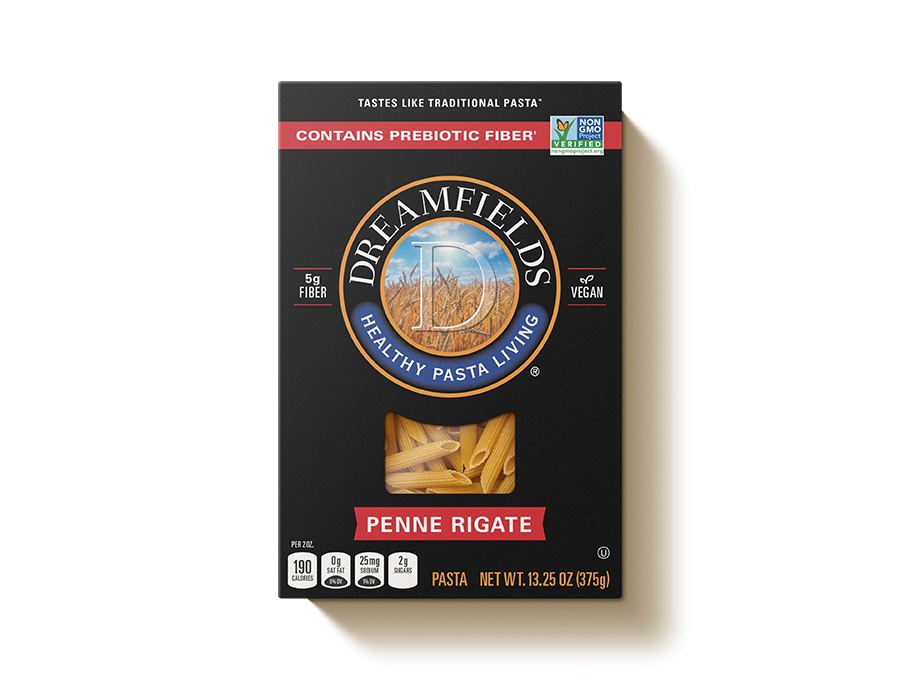 Ingredients
2 cups Dreamfields Penne Rigate
1 cup cherry tomatoes yellow, red or mixed, cut in half
2/3 cup prepared hummus
1/2 cup red onion chopped
1/3 cup black and/or green pitted Greek olives cut in half
1/4 cup crumbled feta cheese
1/4 cup fresh basil chopped
3 tablespoons fresh lemon juice
2 tablespoons olive oil
1 tablespoon capers drained
1/2 teaspoon salt
1/2 teaspoon ground black pepper
2 tablespoons pine nuts toasted

Directions
Prepare pasta according to package directions. Rinse pasta in cold water; drain again. Place in large bowl.
Gently toss remaining ingredients except pine nuts with pasta. Refrigerate, covered, to chill for 2 hours. Sprinkle with pine nuts before serving.
Based on 4 Servings
Based on 8 Servings
200 Calories
11 g Fat
28 g Carbohydrates
7 g Protein
2 g Saturated Fat
4 mg Cholesterol
575 mg Sodium
5 g Dietary Fiber
Nutrition Facts
440 Calories
55g Carbohydrates
4g Saturated Fat
1150mg Sodium
22g Fat
14g Protein
8mg Cholesterol
9g Dietary Fiber
Find Dreamfields Pasta near you.

Find Dreamfields at your favorite grocery and retail stores nationwide. Also available online.

Find a store