Penne Rigate Recipes
Spicy Thai Penne
Course

Main Dish

Servings

Makes 6 Servings

Prep Time

15 minutes

Cooking Time

15 minutes

Total Time

30 minutes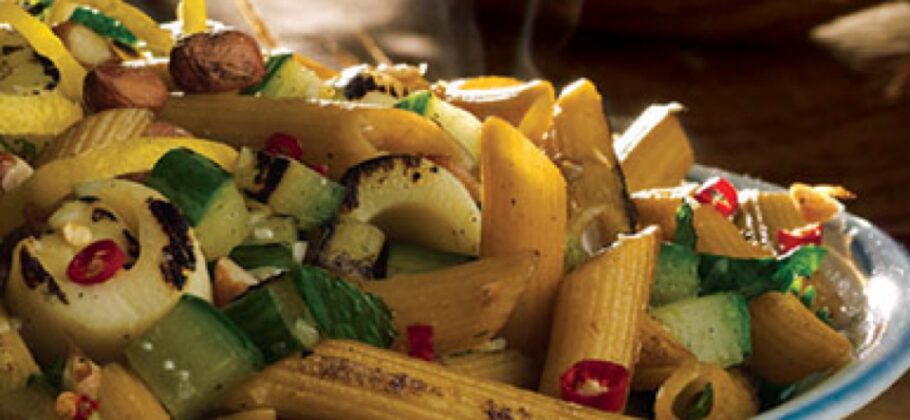 By Chef Antonio Cecconi
Thai peppers are tiny, spicy and full of flavor. If you would like to bring down the heat a bit in this dish omit a portion of the peppers. If you like it spicy, two of these firecrackers are quite a kick.

Made with
Dreamfields®
Penne Rigate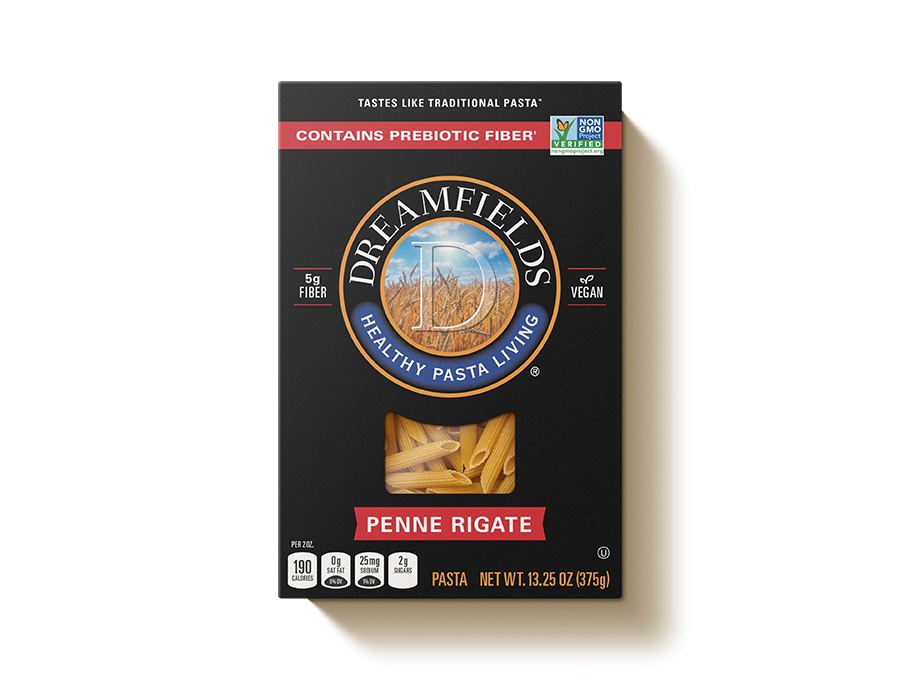 Ingredients
1 box Dreamfields Penne Rigate
3 tablespoons peanut oil
2 tablespoons fresh mint leaves
2 small Thai peppers
1 tablespoon fresh cilantro leaves (plus 1 tablespoon for garnish)
1/4 cup cucumber diced into 1/3-inch pieces
1/2 cup hearts of palm in brine drained
2 tablespoons unsalted peanuts chopped, divided
1 teaspoon lemon zest
3 tablespoons water
2 tablespoons soy sauce
1 tablespoon lemon juice

Directions
Cook pasta according to package directions.
Meanwhile, heat oil in 12-inch skillet over medium heat. Cook mint, peppers and cilantro 3 minutes, stirring often.
Add cucumber, hearts of palm, 1 tablespoon chopped peanuts and lemon zest. Pour in water, soy sauce and lemon juice. Cover and cook 5 minutes.
Drain pasta and add to pan. Toss well and cook 3 minutes longer over high heat. Top with garnish of cilantro and peanuts.
Nutrition Facts
288 Calories
48g Carbohydrates
2g Saturated Fat
534mg Sodium
5g Fat
18g Protein
22mg Cholesterol
6g Dietary Fiber
Find Dreamfields Pasta near you.

Find Dreamfields at your favorite grocery and retail stores nationwide. Also available online.

Find a store