Penne Rigate Recipes
Pasta with Broccoli and Pine Nuts Penne
Course

Main Dish

Servings

Makes 6 Servings

Prep Time

20 minutes

Cooking Time

10 minutes

Total Time

30 minutes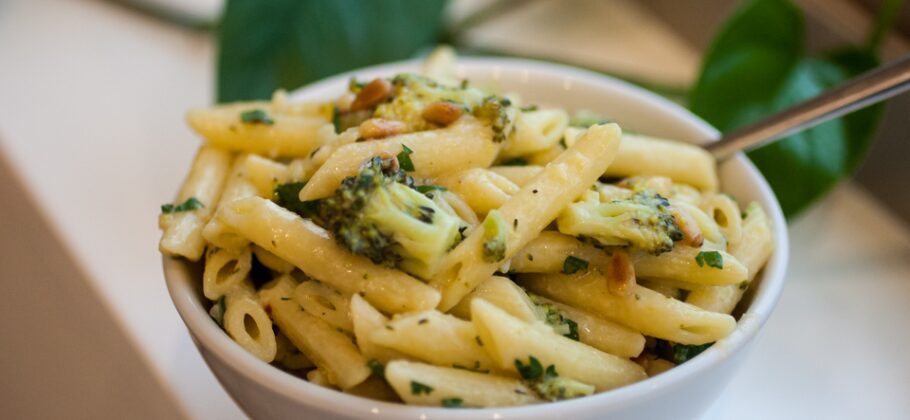 Made with
Dreamfields®
Penne Rigate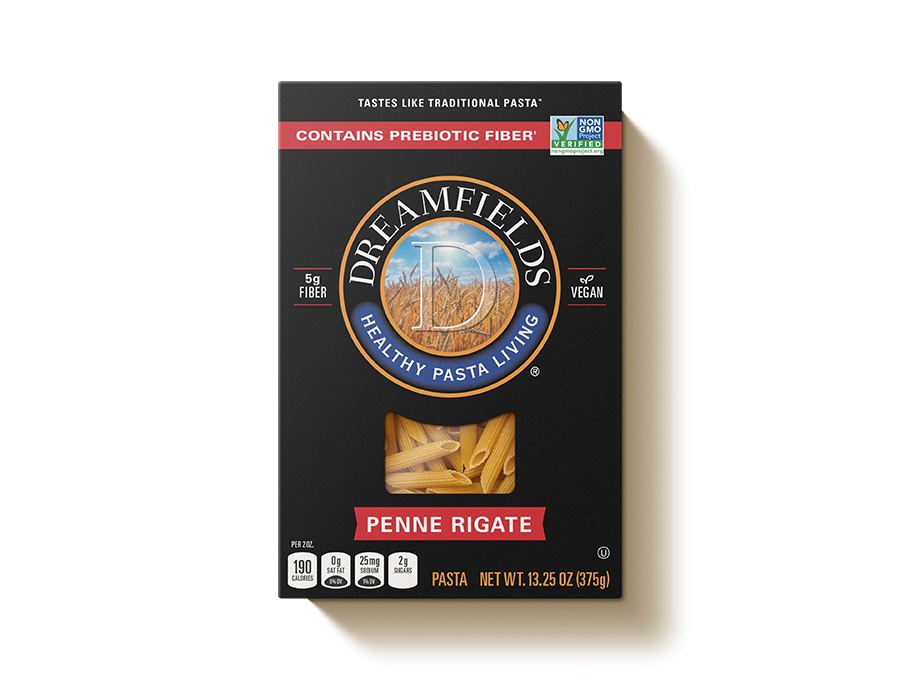 Ingredients
1 box Dreamfields Penne Rigate
1 medium broccoli head chopped (florets only)
1/2 cup pine nuts
1 large lemon
1/4 cup extra virgin olive oil
1 tablespoon red miso paste (or other favorite variety)
dash black pepper
dash red pepper flakes
1/2 cup chopped fresh parsley
2 large garlic cloves (minced)
2 tablespoons large-flake nutritional yeast
Not vegan? You may prefer it with the following:
vegan parmesan cheese (optional)

Directions
Prepare pasta according to package directions, adding chopped broccoli to pan during last 3 minutes of cooking. Before draining, reserve 1/4 cup cooking liquid. Return pasta and broccoli to pan; set aside.
Meanwhile, in small skillet, toast pine nuts over medium-low heat about 10 minutes or until fragrant, stirring often. Watch carefully so they do not overcook.
Zest lemon; measure out 1 tablespoon of zest. Juice lemon, measure out 2 tablespoons of juice.
In liquid measuring cup or small bowl, whisk together olive oil, lemon zest and juice, miso paste and peppers, whisking until the miso is well incorporated.
Stir oil mixture, parsley, garlic, yeast and toasted pine nuts into pasta. Toss to coat well. Serve immediately, topped with vegan Parmesan, if desired.
Nutrition Facts
380 Calories
51g Carbohydrates
2g Saturated Fat
160mg Sodium
17g Fat
12g Protein
0mg Cholesterol
8g Dietary Fiber
Find Dreamfields Pasta near you.

Find Dreamfields at your favorite grocery and retail stores nationwide. Also available online.

Find a store