Rotini Recipes
Pasta Toss with Zucchini, Beans, Tomatoes, and Feta
Course

Pasta Salad

Servings

Makes 6 Servings

Prep Time

5 minutes

Cooking Time

20 minutes

Total Time

25 minutes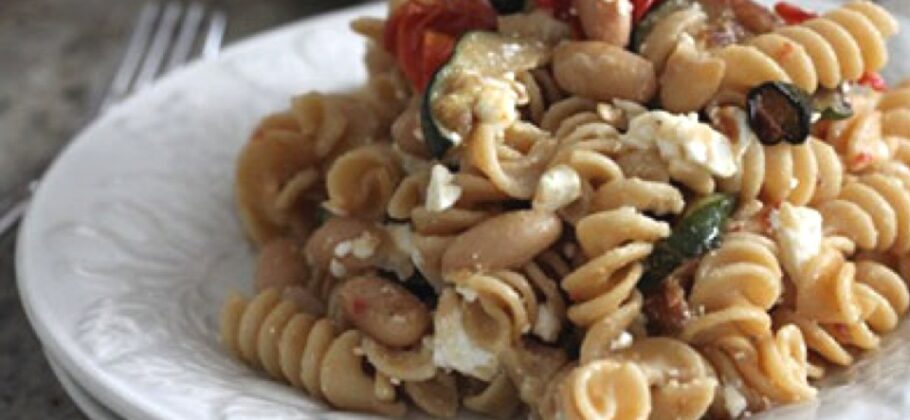 Made with
Dreamfields®
Rotini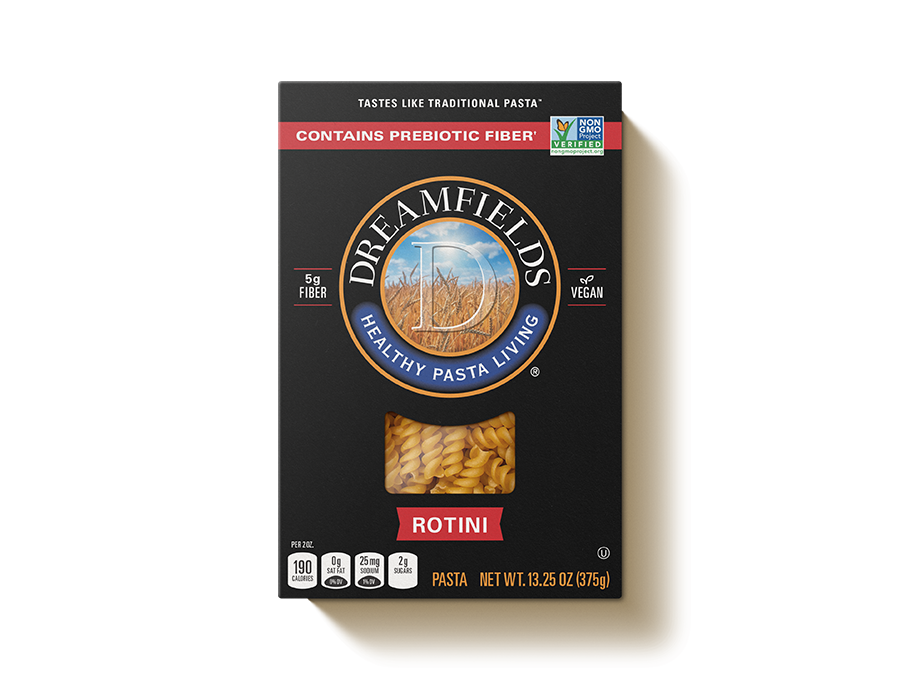 Ingredients
8 ounces Dreamfields Rotini
1/3 cup olive oil (+1 teaspoon)
1 medium zucchini halved and sliced
1/2 cup roasted tomatoes (or sundried tomatoes in olive oil)
1 12 oz can cannellini beans drained and rinsed
1 teaspoon salt
1/4 teaspoon pepper
1/2 cup feta cheese crumbled
Directions
Heat a skillet over medium heat. Add 1 tsp olive oil to the pan and add the sliced zucchini. Cook--not stirring--for 4-5 minutes on one side until the zucchini begins to brown. Stir the zucchini and cook for another 3-5 minutes until the zucchini is cooked.
Bring a large pot of water to a boil. Add a palmful of salt and stir in pasta, returning to a boil. Cook the pasta over medium heat, stirring occasionally for 8-9 minutes.
Add the tomatoes and beans to the pan with the zucchini. Cook over medium heat, about 5 minutes until everything is warmed through.
Once the pasta is cooked, drain and return it to the pot. Add the zucchini mixture to the pasta and toss together with the 1/3 cup olive oil, 1 tsp salt, and ¼ tsp pepper. Let the pasta cool for about 5 minutes, then stir in the crumbled feta cheese. Serve warm or chilled.
Nutrition Facts
530 Calories
40g Carbohydrates
7g Saturated Fat
1350mg Sodium
33g Fat
21g Protein
20mg Cholesterol
15g Dietary Fiber
Find Dreamfields Pasta near you.

Find Dreamfields at your favorite grocery and retail stores nationwide. Also available online.

Find a store