Elbows Recipes
Pasta Salad With Cucumbers And Tomatoes
Course

Pasta Salad

Servings

Makes 4 Servings

Prep Time

20 minutes

Cooking Time

8 minutes

Total Time

28 minutes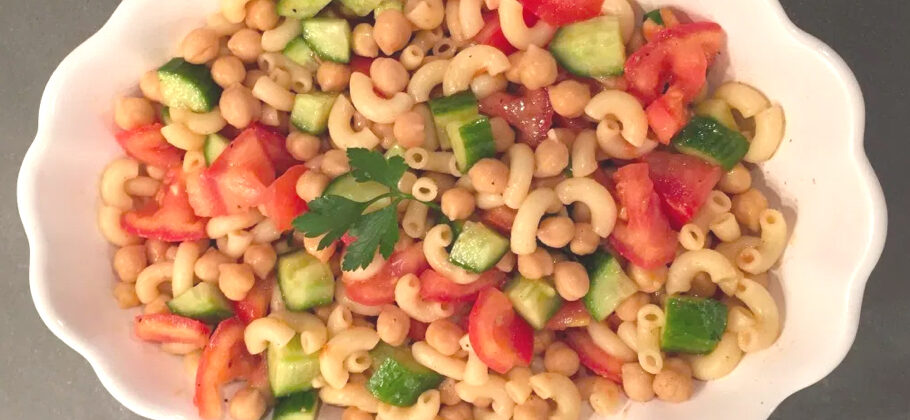 Made with
Dreamfields®
Elbows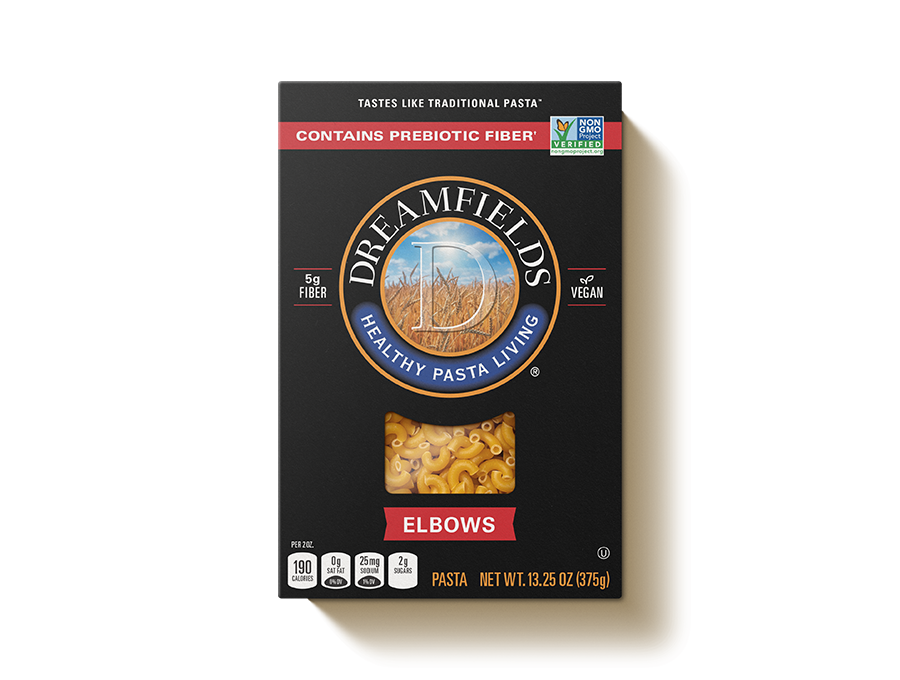 Ingredients
1/2 box Dreamfields Elbows
1/4 cup olive oil
1 tablespoon lemon juice
1 tablespoon white wine vinegar
4 tablespoons tomato chutney (or tomato jam)
1 teaspoon cumin ground
1 clove garlic minced
2 15 oz cans chickpeas rinsed and drained
3 medium tomatoes ripe, diced
3 Persian cucumbers diced
salt and pepper
parsley chopped (optional)
Directions
Cook pasta according to package directions. Place pasta in large bowl; set aside.
Meanwhile, in medium bowl, whisk together olive oil, lemon juice, vinegar, chutney, cumin and garlic; set dressing aside.
Add chickpeas, tomatoes and cucumbers to pasta; toss to combine well. At serving time, add dressing; toss to coat. Season with salt and pepper, as desired. Garnish with parsley, if desired.
Based on 6 Servings
Based on 12 Servings
290 Calories
10 g Fat
45 g Carbohydrates
10 g Protein
1 g Saturated Fat
0 mg Cholesterol
170 mg Sodium
9 g Dietary Fiber
Note: Small seedless cucumbers are recommended, but any variety will work.
Nutrition Facts
580 Calories
89g Carbohydrates
2g Saturated Fat
340mg Sodium
19g Fat
20g Protein
0mg Cholesterol
17g Dietary Fiber
Find Dreamfields Pasta near you.

Find Dreamfields at your favorite grocery and retail stores nationwide. Also available online.

Find a store