Rotini Recipes
Pasta e Ceci in one pot (and a bowl)
Course

Main Dish

Servings

6 servings

Prep Time

10 minutes

Cooking Time

20 minutes

Total Time

30 minutes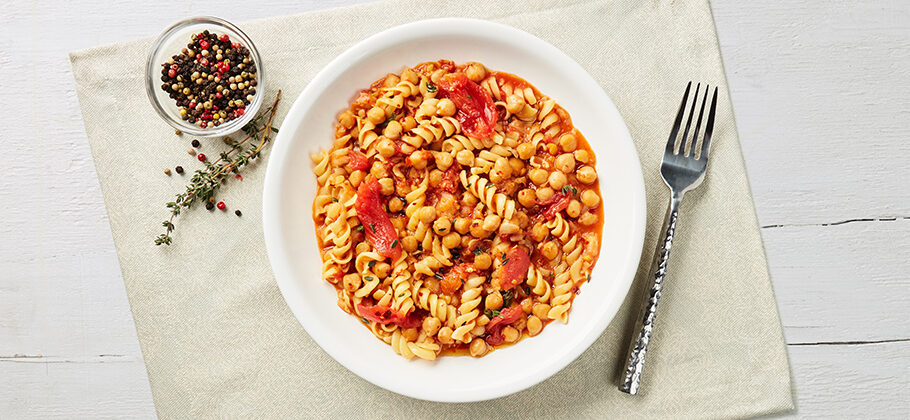 Made with
Dreamfields®
Rotini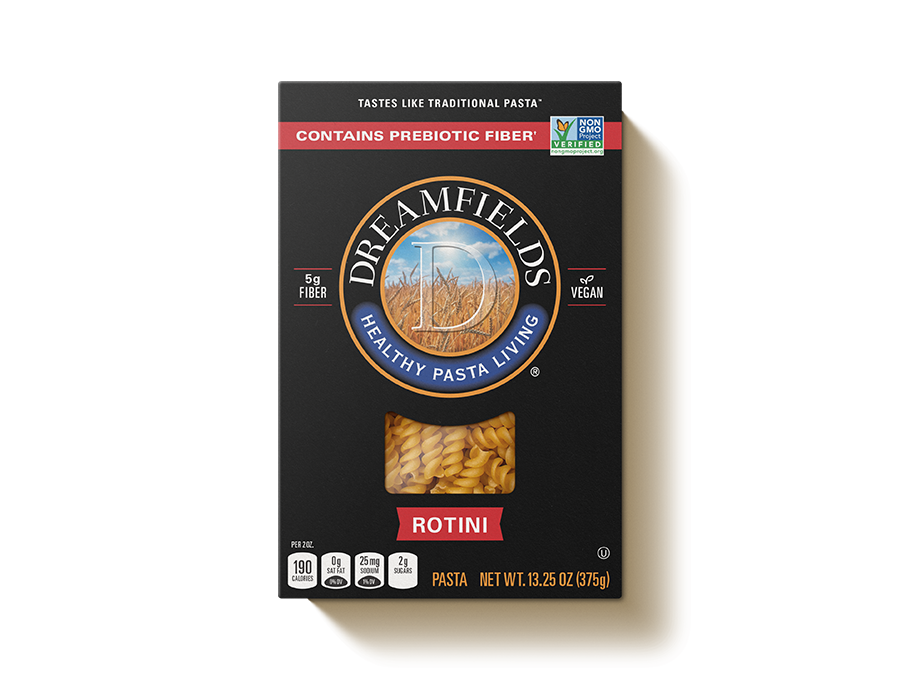 Ingredients
2 tablespoons extra-virgin olive oil, plus more for garnish
2 garlic cloves, smashed
1 sprig rosemary
1 teaspoon crushed red pepper flakes
1 can San Marzano tomatoes
1 can chickpeas, with canning liquid
1 box Dreamfields® Rotini
Directions
In a large saucepan or Dutch oven over medium heat, heat the olive oil until beginning to shimmer, then add the garlic, rosemary and chili flakes, and cook until fragrant. Add the tomatoes, bring to a simmer and cook until tomatoes begin to break down, about 20 minutes.
Add about ⅓ of the chickpeas and same amount of canning liquid to the pot with the tomatoes. Place the remaining ⅔ of the chickpeas and liquid in a medium bowl, and mash thoroughly with a fork or puree with an immersion blender then add to the pot and stir thoroughly to combine.
Add the uncooked rotini to the pot along with 1 to 2 cups of water to make the mixture quite loose, and cook, adding liquid if necessary until the pasta is al dente and the sauce takes on a creamy consistency.
Season with salt and pepper then ladle into warmed bowls, garnishing with a generous drizzle of olive oil.
Nutrition Facts
360 Calories
68g Carbohydrates
.5g Saturated Fat
260mg Sodium
7g Fat
12g Protein
0mg Cholesterol
11g Dietary Fiber
Find Dreamfields Pasta near you.

Find Dreamfields at your favorite grocery and retail stores nationwide. Also available online.

Find a store