Spaghetti Recipes
Pantry Spicy Chicken & Mushroom Spaghetti*
Course

Main Dish

Servings

Makes 6 Servings

Prep Time

10 Minutes (approximate)

Cooking Time

20 Minutes (approximate)

Total Time

30 Minutes (approximate)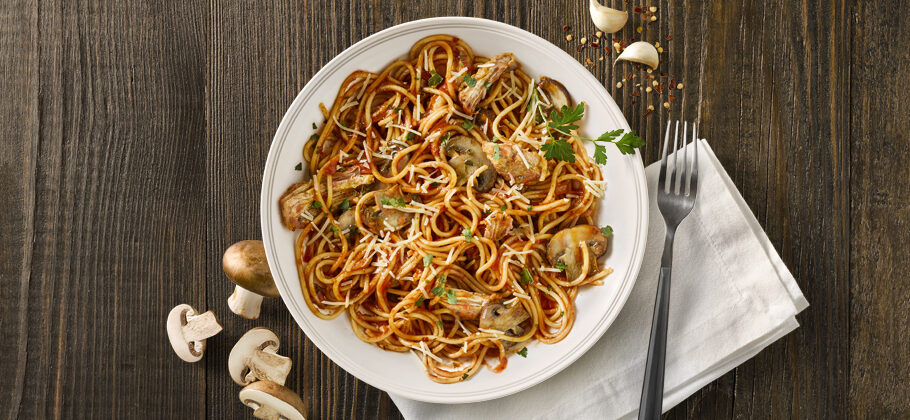 Made with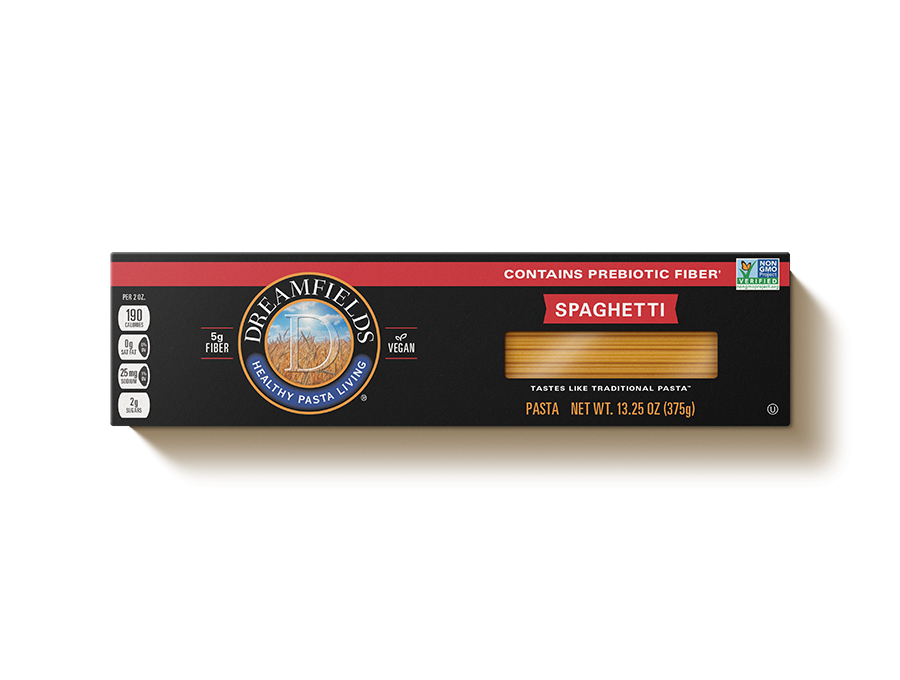 Dreamfields®
Spaghetti
Ingredients
1 box Dreamfields® Spaghetti
1 tablespoon olive oil
2 (4 oz) jars sliced mushrooms, drained
2 teaspoons jarred minced garlic
1 teaspoon dry onion powder
1 teaspoon crushed red pepper flakes
1 (6 oz) can tomato paste
1-1/2 cups red wine, or broth
1 tablespoon dried Italian seasoning
2 (12.5 oz) cans fully cooked chicken
2 tablespoons grated Parmesan cheese
Directions
Cook pasta according to package directions. Reserve about 1 cup of cooking liquid before draining; set aside.
Meanwhile, heat oil in large skillet over medium-high until hot. Add mushrooms, garlic, onion powder, and crushed red pepper. Cook for 2 minutes.
Add tomato paste and cook for additional minute, stirring frequently to blend ingredients.
Add wine (or broth) and Italian seasoning; bring to a boil. Reduce heat and simmer for 10 minutes.
Add chicken; continue to simmer for 2-3 minutes until heated through. Remove from heat.
Add spaghetti. Gently toss with sauce adding reserved pasta water as needed to coat pasta. Top with grated Parmesan.
Nutrition Facts
460 Calories
58g Carbohydrates
2g Saturated Fat
280mg Sodium
13g Fat
19g Protein
50mg Cholesterol
8g Dietary Fiber
Find Dreamfields Pasta near you.

Find Dreamfields at your favorite grocery and retail stores nationwide. Also available online.

Find a store