Spaghetti Recipes
Pantry Chicken Puttanesca with Spaghetti*
Course

Main Dish

Servings

Makes 6 Servings

Prep Time

20 Minutes (approximate)

Cooking Time

30 Minutes (approximate)

Total Time

50 Minutes (approximate)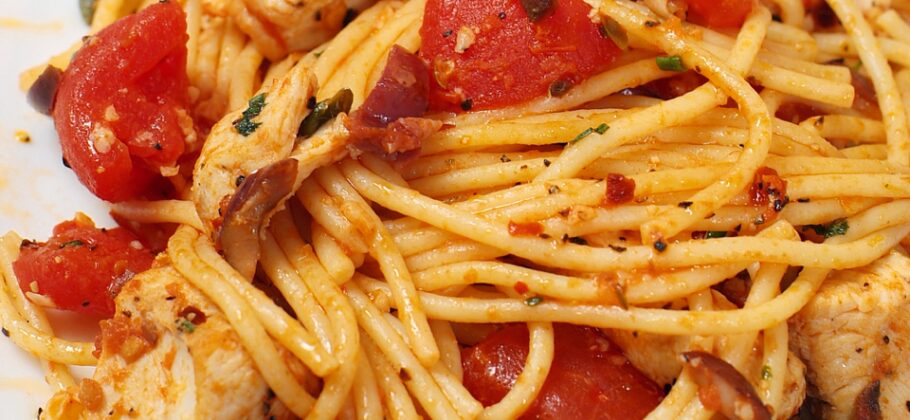 *Photograph, Prep Time, Cooking Time and Nutritional Facts are based on original website recipe and are approximate for this Pantry Recipe.
Original Recipe: Chicken Puttanesca with Spaghetti
From the kitchen of Dreamfields Pasta and Chef Jim Coleman
Made with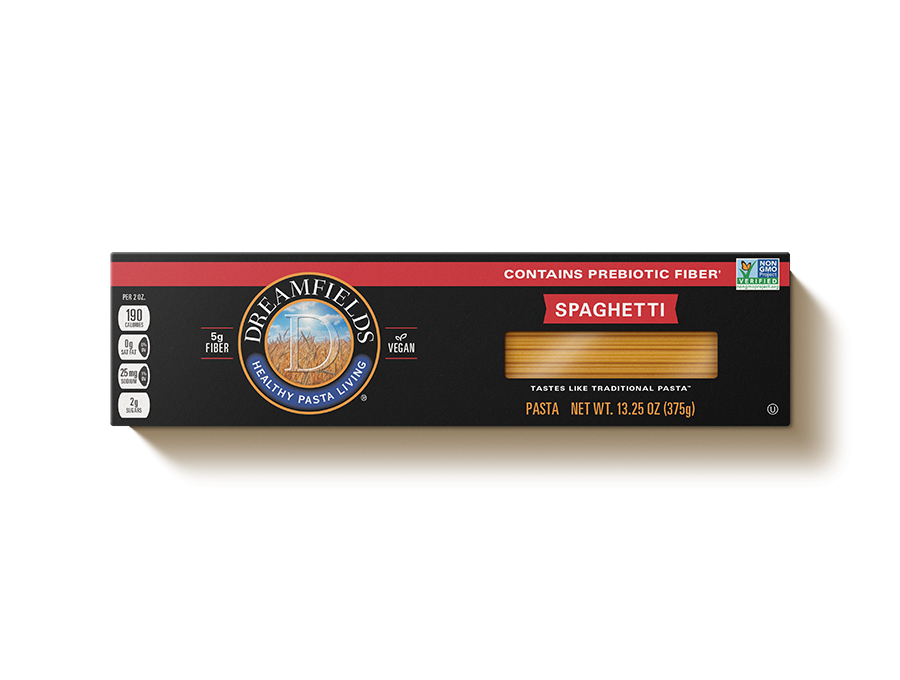 Dreamfields®
Spaghetti
Ingredients
1 box Dreamfields Spaghetti
1 tablespoon olive oil
3 teaspoons jarred minced garlic
2 (14.5 oz) cans diced tomatoes, drained, reserving juices
1/4 cup finely chopped Kalamata or black olives
4 anchovy fillets, finely chopped
3 tablespoons capers, drained
2 tablespoons tomato paste
1/2 teaspoon crushed red pepper flakes to taste
2 (12.5 oz) cans cooked chicken, drained
Kosher salt and freshly ground black pepper, to taste
Directions
Prepare pasta according to package directions. Set aside.
Meanwhile, heat olive oil in large nonstick skillet over medium-high heat. Add garlic; cook 1 to 2 minutes until fragrant. Add tomatoes; cook 2 minutes. Stir in olives, anchovies, capers, tomato paste and red pepper flakes. Cook 10 minutes, stirring occasionally. If sauce is too thick, add all or part of the reserved tomato liquid until sauce is desired consistency. Add chicken to skillet; heat through. Remove from heat. Add spaghetti to sauce; toss to coat. Season with salt and pepper, as desired.
Nutrition Facts
530 Calories
55g Carbohydrates
4g Saturated Fat
475mg Sodium
23g Fat
30g Protein
74mg Cholesterol
8g Dietary Fiber
Find Dreamfields Pasta near you.

Find Dreamfields at your favorite grocery and retail stores nationwide. Also available online.

Find a store