Elbows Recipes
Pan-Fried Butternut Squash Pasta
Course

Main Dish

Servings

6 servings

Prep Time

30 minutes

Cooking Time

25 minutes

Total Time

55 minutes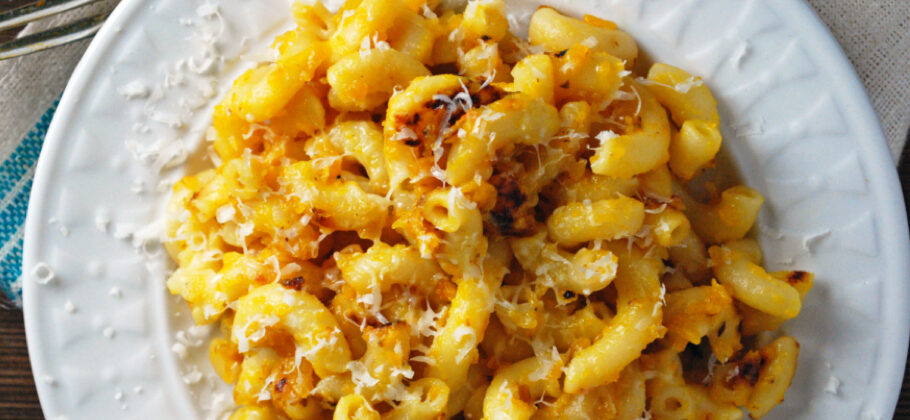 Made with
Dreamfields®
Elbows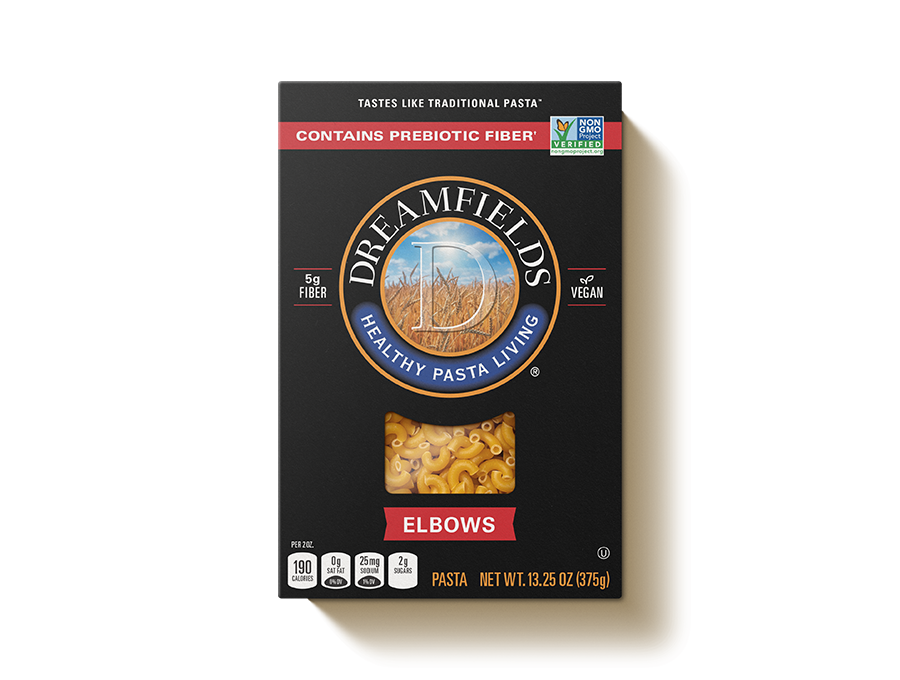 Ingredients
1 box of Dreamfields® Elbows
tablespoons plus 1 teaspoon olive oil, divided
small butternut squash, peeled, seeded, and shredded (about 3 cups)
coarse kosher salt and freshly ground black pepper
1/2 cup shredded Italian cheese blend or mozzarella1 tablespoon olive oil
6-8 fresh sage leaves
parmesan cheese and additional olive oil for topping (optional)
Directions
Bring a large pot of water to a boil and salt it.
Meanwhile, heat 2 tablespoons olive oil in a large pan over medium heat. Once hot, add the squash and 1/2 cup of water. Season with salt and pepper. Allow the squash to cook until it starts to disintegrate, 10-15 minutes, stirring occasionally and adding more water 1/4 cup at a time if it starts to dry out. Don't add too much water toward the end, you don't want the squash to get soupy.
Add the pasta to the boiling water and cook just to al dente, so it is cooked but still a little firm. Reserve about 1/2 cup of the pasta water, then drain. While the pasta is cooking, increase the heat on the squash to medium high and add the Italian cheese blend. Thoroughly combine, then let the mixture fry in the pan for about 5 minutes, stirring two or three times, so that it begins to caramelize and get crunchy in spots. Remove from the heat and combine the squash with the pasta. If it seems too dry add a little pasta water and mix thoroughly.
Meanwhile, heat 1 teaspoon olive oil in a small pan over medium heat. Add the sage leaves and fry until crisp (it should happen fairly quickly). Transfer the sage to paper towels to drain.
Serve pasta garnished with whole or crumbled sage leaves, a sprinkling of Parmesan cheese, and an extra drizzle of olive oil if desired.
Nutrition Facts
320 Calories
5g Carbohydrates
54g Saturated Fat
2mg Sodium
11g Fat
7g Protein
8mg Cholesterol
100g Dietary Fiber
Find Dreamfields Pasta near you.

Find Dreamfields at your favorite grocery and retail stores nationwide. Also available online.

Find a store