Elbows Recipes
Mediterranean Salad With Creamy Herb Dressing
Course

Pasta Salad

Servings

Makes 6 Servings

Prep Time

20 minutes

Cooking Time

8 minutes

Total Time

28 minutes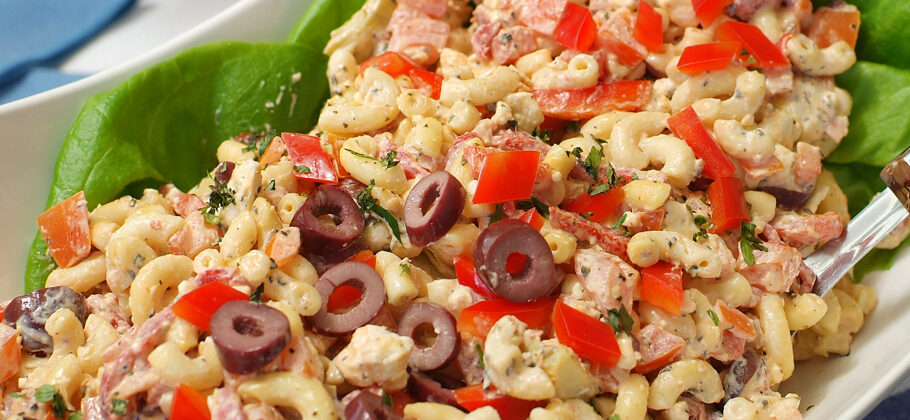 Made with
Dreamfields®
Elbows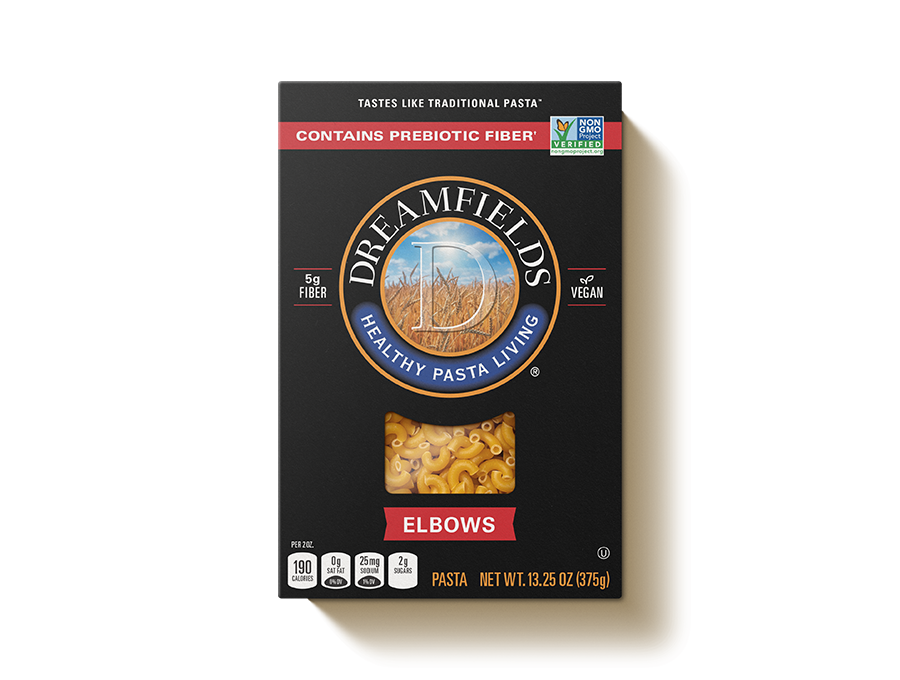 Ingredients
1 box Dreamfields Penne Rigate uncooked
1 14 oz can artichoke hearts (packed in water; quarter if whole)
1/2 cup feta cheese crumbled
3 ripe tomatoes seeded and chopped
1/2 cup roasted red peppers (jarred) diced
1/4 cup Kalamata olives (or black olives) chopped, pitted
1/2 cup low-fat mayonnaise (more if desired)
1/4 cup fresh basil (or 1 tablespoon dried) chopped
1/4 cup fresh oregano (or 1 tablespoon dried oregano) chopped
2 tablespoons rice vinegar
Directions
Cook pasta according to package directions. Drain; rinse with cold water and drain again.
In large bowl combine pasta, artichoke hearts, feta cheese, tomatoes, red peppers and olives.
In medium bowl combine mayonnaise, herbs and vinegar. Stir to combine. Add to pasta mixture; toss until well coated (add extra vinegar if necessary for consistency). Season with salt and pepper as desired.
Refrigerate, covered, 4 hours or overnight to chill completely.
Nutrition Facts
365 Calories
58g Carbohydrates
3g Saturated Fat
863mg Sodium
11g Fat
12g Protein
20mg Cholesterol
8g Dietary Fiber
Find Dreamfields Pasta near you.

Find Dreamfields at your favorite grocery and retail stores nationwide. Also available online.

Find a store