Penne Rigate Recipes
Mediterranean Pepper Pasta
Course

Main Dish

Servings

Makes 6 Servings

Prep Time

15 minutes

Cooking Time

10 minutes

Total Time

25 minutes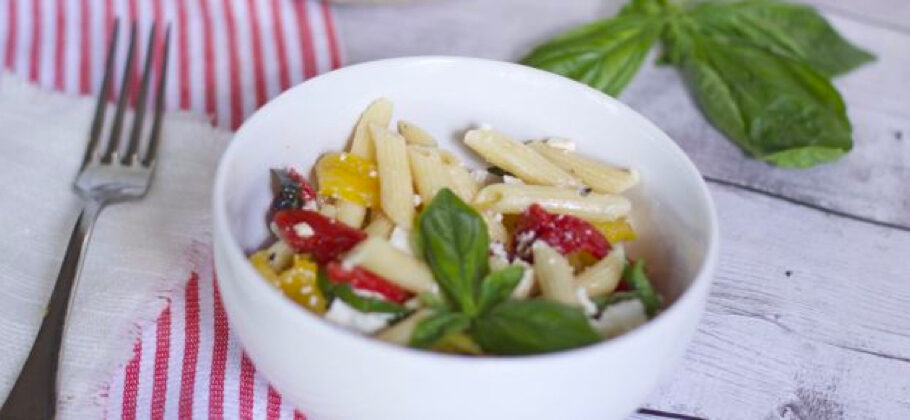 Made with
Dreamfields®
Penne Rigate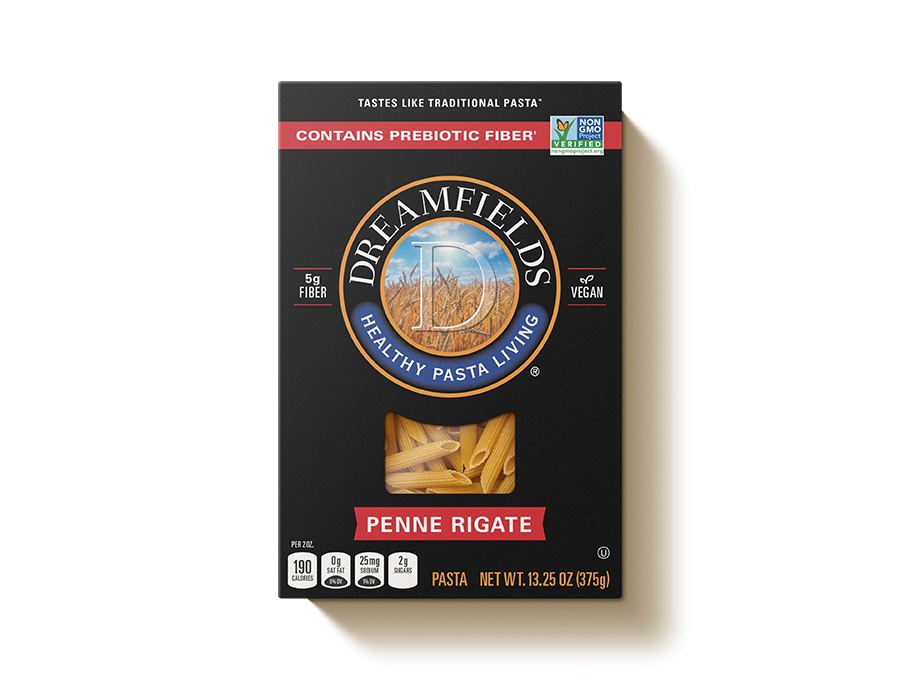 Ingredients
1 box Dreamfields Penne Rigate
1 cup jarred roasted sweet red peppers thinly sliced (see note)
1 cup jarred roasted sweet yellow peppers thinly sliced (see note)
1/2 cup low-fat feta
4 large basil leaves cut into thin strips
3 cloves garlic minced
pepper freshly ground
1/4 cup olive oil
Directions
Prepare pasta according to package directions. Return to the pan.
Add peppers, feta cheese, basil, garlic and ground pepper to pasta; toss to combine. Drizzle with olive oil, a tablespoon at a time, tossing until pasta is coated as desired.
Based on 6 Servings
Based on 12 Servings
185 Calories
11 g Protein
26 g Carbohydrates
6 g Total Fat
1 g Saturated Fat
2 mg Cholesterol
225 mg Sodium
3 g Dietary Fiber
Note: Homemade roasted peppers can be substituted for jarred.
Nutrition Facts
370 Calories
51g Carbohydrates
2g Saturated Fat
450mg Sodium
11g Fat
11g Protein
4mg Cholesterol
0g Dietary Fiber
Find Dreamfields Pasta near you.

Find Dreamfields at your favorite grocery and retail stores nationwide. Also available online.

Find a store