Elbows Recipes
Mediterranean Pasta, Chickpea & Fennel Salad
Course

Main Dish

Servings

Makes 8 Servings

Prep Time

20 minutes

Cooking Time

8 minutes

Total Time

28 minutes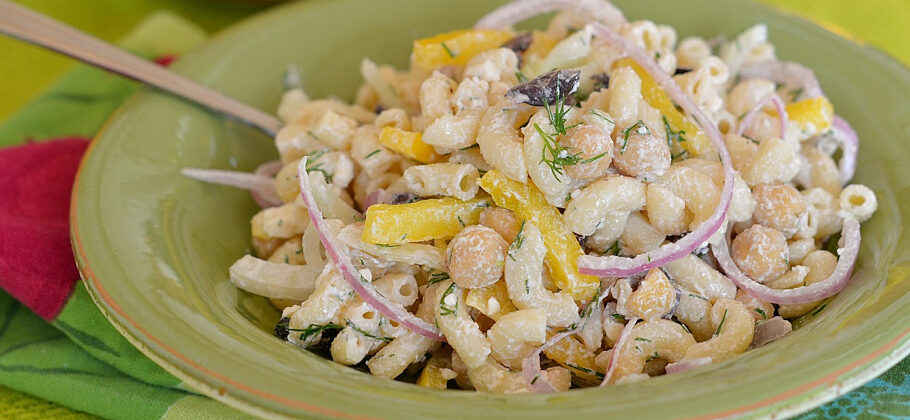 Made with
Dreamfields®
Elbows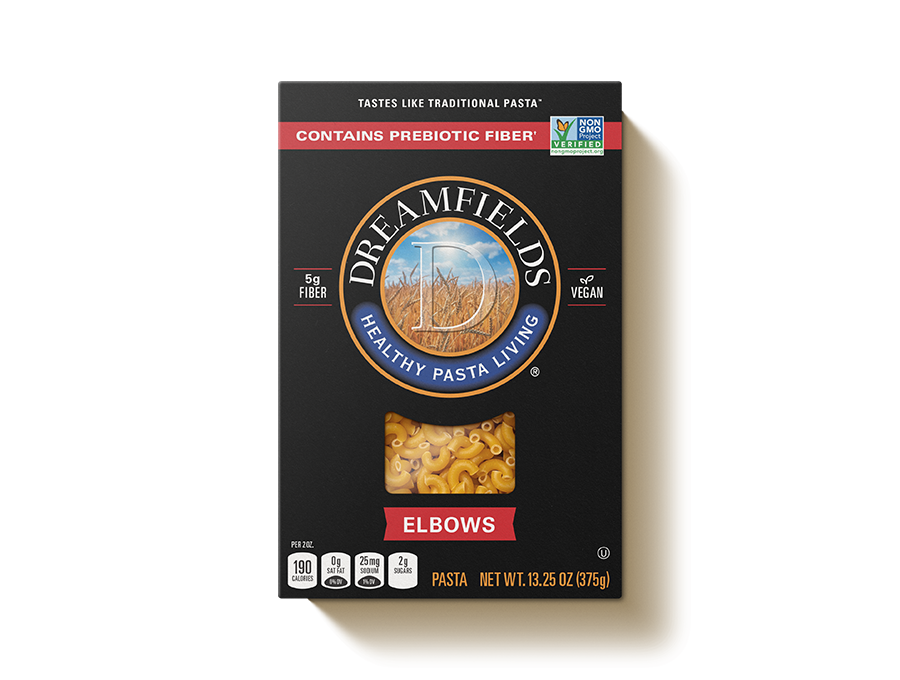 Ingredients
1 box Dreamfields Elbows
1/2 cup feta cheese crumbled
1/2 cup plain Greek yogurt
1/4 cup olive oil
1/4 cup red wine vinegar
1/4 cup fresh dill chopped
1-2 cloves garlic minced
1 15 oz can chickpeas drained
1 large fennel bulb trimmed, cored, and thinly sliced
1 medium yellow bell pepper stemmed, cored, and cut into short strips
1 small red onion halved and thinly sliced
1/2 cup Kalamata olives pitted, coarsely chopped
salt
pepper
Directions
Cook pasta according to package directions with 2 tablespoons salt; drain. Rinse with cold water; drain again. Place in large bowl.
Meanwhile, for dressing, in a medium bowl, stir together feta, yogurt, oil, vinegar, dill and garlic; set aside.
Add chickpeas, fennel, bell pepper, red onion and olives to pasta. When ready to serve, add dressing and toss to coat. Adjust seasonings, including salt and pepper, to taste.
Nutrition Facts
340 Calories
45g Carbohydrates
3g Saturated Fat
430mg Sodium
14g Fat
11g Protein
9mg Cholesterol
7g Dietary Fiber
Find Dreamfields Pasta near you.

Find Dreamfields at your favorite grocery and retail stores nationwide. Also available online.

Find a store