Penne Rigate Recipes
Lunchbox Pasta Salad
Course

Pasta Salad

Servings

Makes 4 Servings

Prep Time

15 minutes

Cooking Time

10 minutes

Total Time

25 minutes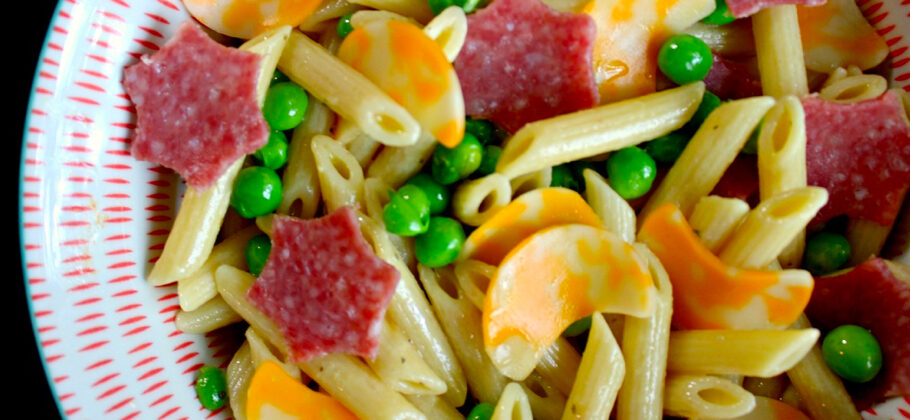 Made with
Dreamfields®
Penne Rigate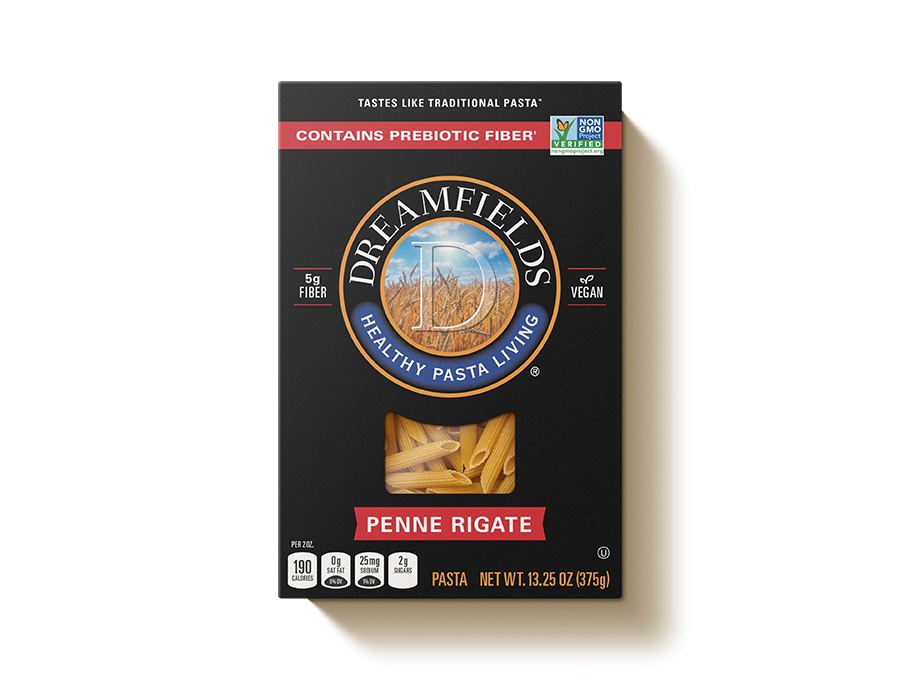 Ingredients
1/2 box Dreamfields Penne Rigate
4 slices reduced fat hard salami 1/8-inch thick
4 slices Colby Jack cheese
1 tablespoon fresh lemon juice
2 tablespoons honey-mustard
1/2 teaspoon kosher salt
fresh ground black pepper
1/4 cup extra virgin olive oil
3/4 cup fresh sweet peas or frozen green peas thawed
Directions
Cook pasta according to package directions; set aside.
Meanwhile, cut salami and cheese into shapes using mini cookie cutters, cutting out as many shapes as possible; set aside.
In small bowl, for vinaigrette whisk together lemon juice, honey mustard, salt and pepper, as desired. Whisk in olive oil until well blended; set aside
In large bowl, combine pasta and green peas. Add vinaigrette, a small amount at a time, tossing until pasta is coated as desired. Just before serving, gently toss in salami and cheese shapes, adding more vinaigrette, if desired. Serve salad immediately or refrigerate, covered, until chilled.
Nutrition Facts
400 Calories
47g Carbohydrates
5g Saturated Fat
490mg Sodium
20g Fat
13g Protein
20mg Cholesterol
6g Dietary Fiber
Find Dreamfields Pasta near you.

Find Dreamfields at your favorite grocery and retail stores nationwide. Also available online.

Find a store